Reflecting on a recent visit to a hospital pediatric ward, Dwayne "The Rock" Johnson was compelled to spotlight a little girl named Lauren, who the movie star said delivered the "greatest reaction."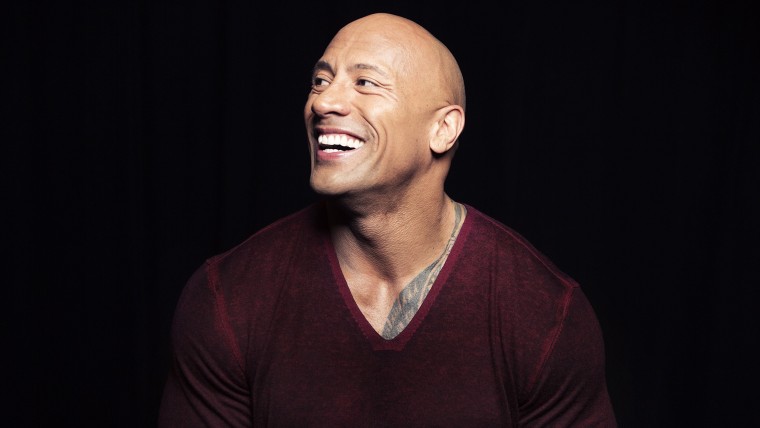 It's unclear if his mission to surprise Lauren happened during an early-March visit to Memorial University Medical Center in Georgia, where he's filming a movie based on the ubiquitous '90s TV series "Baywatch." Regardless, something about their time together inspired a new Instagram post Monday.
RELATED: Dwayne 'The Rock' Johnson surprises Savannah children's ward after 'Baywatch' shoot
Upon Johnson's arrival, Lauren "smiled big," according to the caption of the star beside the child in a hospital bed, but the girl, photographed with her head on a pillowcase featuring "Frozen" princesses Elsa and Anna, reportedly lit up when Johnson revealed there's a new Disney princess on the way.
"I told her that I have a new Disney animated musical coming out that introduces a new princess named Moana, she smiled huge," reads Johnson's caption to the photo, which collected more than half a million likes within a day of its posting. "THEN, when I told Lauren that she was just like Moana — beautiful, smart, ultra cool and super strong, she had the greatest reaction. She laughed with a massive smile."
Charmer!
Johnson seemed excited to bond with Lauren over the animated "Moana," starring newcomer Auli'i Cravalho as the title character and slated for a Nov. 23 release.
"I told [Lauren] guess who's playing the male lead in Moana and is singing sooooooooongs," reads Johnson's photo caption. "[She] said 'Who?' I said, 'ME!' I'm pretty sure she forced a smile to make Uncle DJ feel good."
Either way, Lauren made an impression, with Johnson stating she'd set the tone for the rest of his visit.
"What a smile," he concluded. "Stay strong honey and can't wait for you to see Moana, because you're just like her. I know how badly you can't wait to hear me sing."
Follow TODAY.com writer Chris Serico on Twitter.