/ Source: The Associated Press
A judge delayed a hearing Friday on custody of Anna Nicole Smith's baby daughter to give the late Playboy Playmate's mother and ex-boyfriend more time to negotiate a private visitation arrangement.
Smith's mother, Virgie Arthur, and the baby's father, Larry Birkhead, were to meet privately Saturday to discuss access to 7-month-old Dannielynn, who could inherit a fortune from her mother's estate.
"No lawyers, no press, nothing," said John O'Quinn, an attorney for Arthur. "They are going to figure out what they believe is in the best interests of the child and try to get it done."
A DNA expert revealed Tuesday that Birkhead, a Los Angeles photographer, was Dannielynn's father. Smith's companion, Howard K. Stern, then said he would not fight to retain custody of the baby.
The judge agreed Friday to postpone the hearing to determine who should get custody until April 20.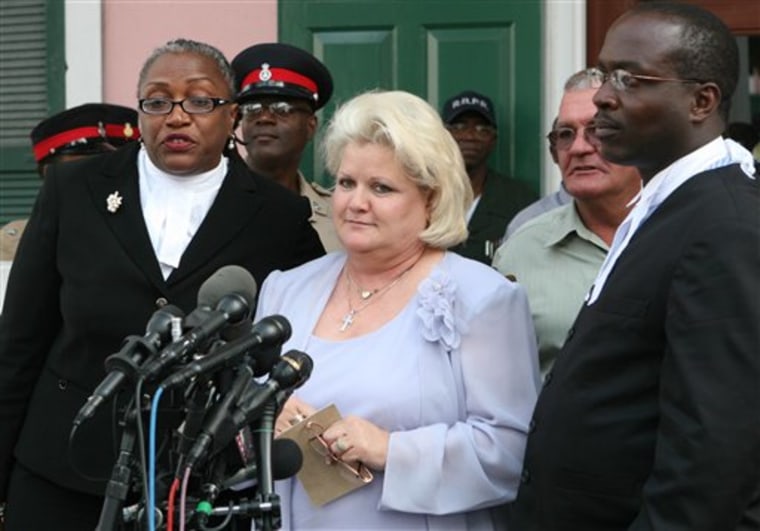 Arthur says she wants access to her granddaughter and believes an agreement is possible with Birkhead, whom she called "a good guy."
Smith gave birth to Dannielynn in September in a Bahamas hospital, days before her 20-year-old son, Daniel, died from a lethal combination of drugs at her bedside. Smith died in Florida in February at age 39, also from a lethal combination of drugs.
The baby has been living in an oceanfront home with Stern, who was listed on the birth certificate as her father.
Legal wrangling continues over the estate of Smith's late husband, Texas oil tycoon J. Howard Marshall II, who died in 1995. It remains unclear how much, if any, of the $500 million Marshall estate Dannielynn might inherit and whether her guardian would have access to the money.