I've been waiting all morning for Carrie Underwood — along with thousands of other fans who showed up at the crack of dawn to see the country star grace TODAY's Citi Concert stage.
I arrive on the TODAY plaza around 6 a.m. on Sept. 14, and there is already a small but mighty crowd pressed together, forming a sea of smiles in denim, rhinestones and cowboy hats eagerly awaiting their queen.
You wouldn't know by the energy they projected that many had flown in the night before and arrived at Rockefeller Plaza at 1 a.m. I, on the other hand, stumbled over my words the minute I asked how they were doing.
"It's early, I'm still waking up," I explain, relieved to hear laughter on the receiving end that translates to, "We know that feeling all too well."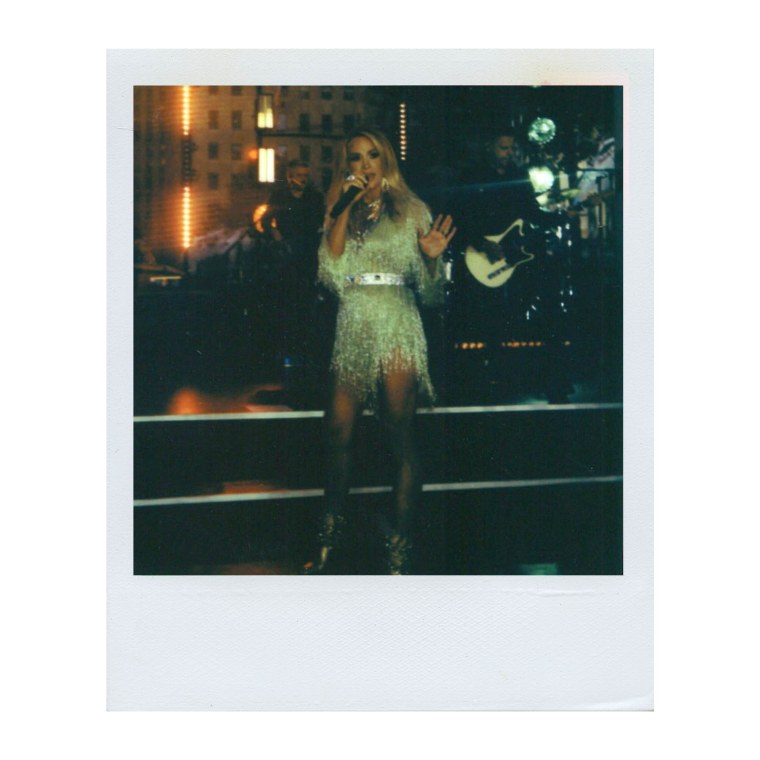 Turns out, all I really needed was Underwood to start singing her hit song "Church Bells," which she did 10 minutes later as she began soundcheck. Who needs an alarm clock when you've got this?
"Can't believe you guys are here," Underwood expresses to the audience in between songs — but fans can.
Twin brothers Brett and Brandon Ilie and their friend, Mary Morgan, gleam when I ask why they showed up. The brothers — one living in New York, the other in San Diego — have been fans since Underwood won "American Idol" in 2005, and recall watching her reach the coveted title when they were just 9 years old.
I can certainly relate. Like so many other American households, I grew up glued to the TV alongside my family in the 2000s, wondering who would win the latest season of "American Idol."
Underwood's career has been on the up ever since, from releasing nine studio albums, with her "Denim & Rhinestones (Deluxe Edition)" album out Sept. 22, to winning eight Grammys, along with countless others awards, to being the face of "Sunday Night Football." And that's just scratching the surface.
Before I move on in the crowd, Brett and Mary flash tattoos with Underwood's lyrics — one reading, "Just a little faith, it'll all get better" while the other says, "So Small." I think to myself, "True Care Bears," the name Underwood fans refer to themselves as.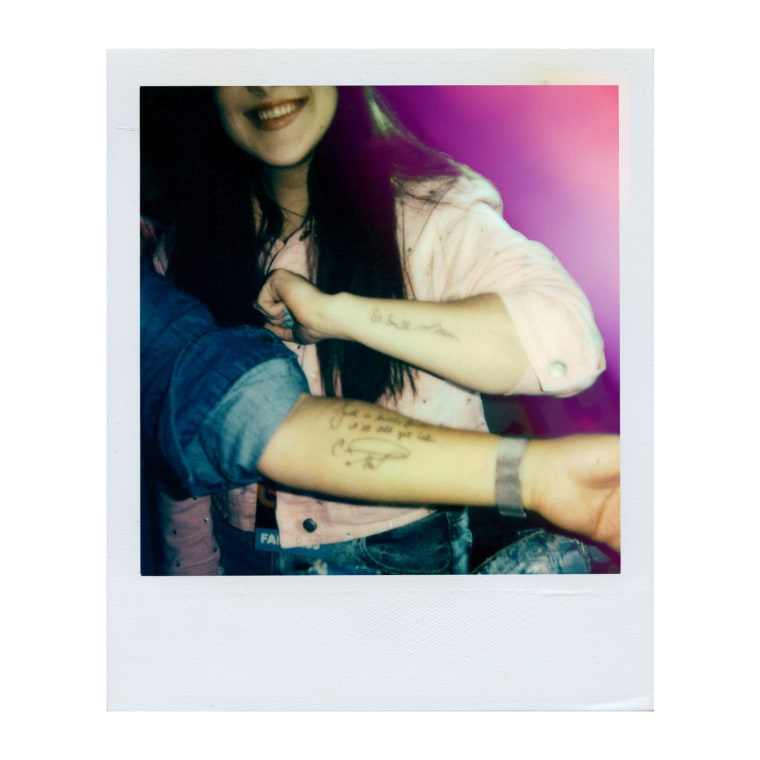 Next to them is a group who all met at an Underwood concert in Washington, D.C. Two of them, Dillon and Tony Parsons, got engaged during an Underwood concert in 2018.
"I was watching the show and all of a sudden, he's on his knee, and I'm like, 'I'm too dizzy for this. What is happening?'" Dillon Parsons recalls.
They say Underwood was "present" at their wedding, too, through her music as well as an Underwood cardboard cutout the venue had provided.
The two friend groups quickly become friends — which, naturally, ended in a denim-rhinestone conga-like line.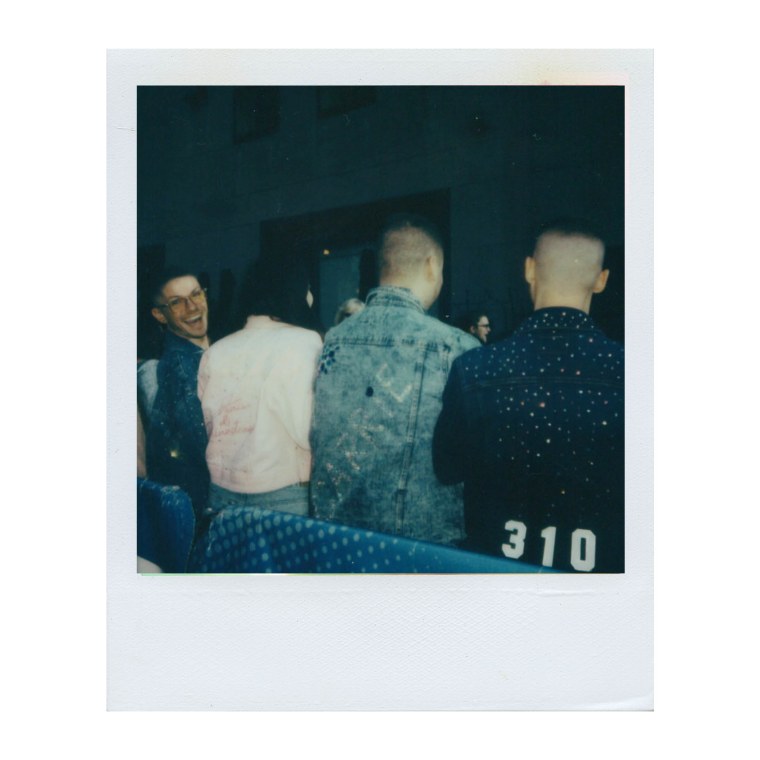 Underwood makes her way off the stage as she wraps up her soundcheck by 7 a.m., and I turn my focus solely to the fans.
I quickly notice a trend: Mother-daughter duos are everywhere.
A woman named Natalie and her 6-year-old daughter, Maya, came from Ohio; Paula Derubis and her teenage daughter, Gabriella, traveled from Canada; Amanda Woolridge and her mom, Zoraida Bocachica, were part of a big family outing stemming from Massachusetts, Connecticut and Puerto Rico.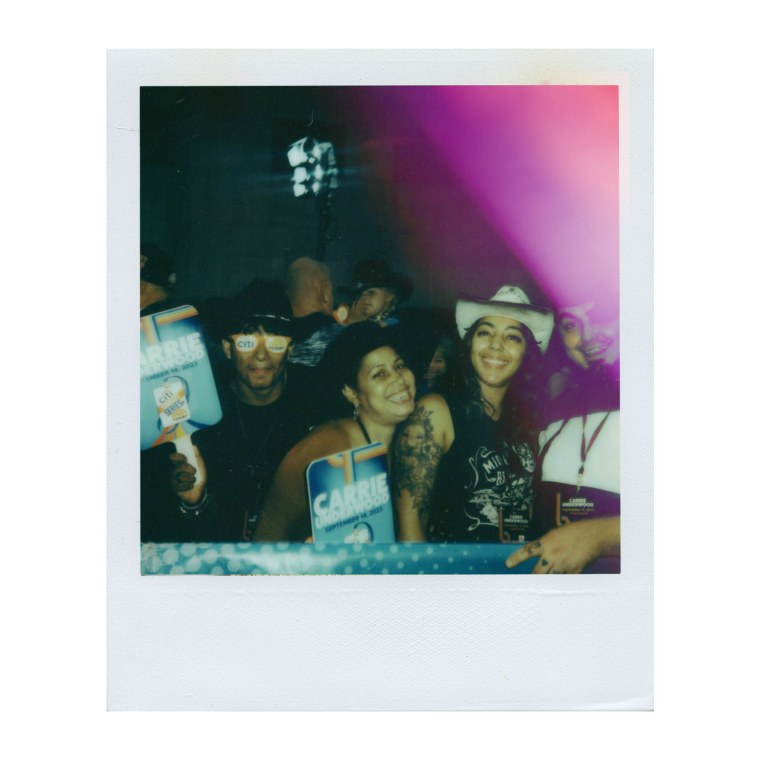 Jana Seiler from Springfield, Massachusetts, says she went to an Underwood concert over a decade ago with her mom. Since then, her mom has developed dementia, but she looks back on that concert and says it will "forever hold a special place" in her heart.
I start tearing up. My grandma battled Alzheimer's and I witnessed my mom go through a similar heartbreak, so I understand the value of holding onto those special moments. I tell Jana that, too, and we share a special moment of our own. 
The energy spikes when Underwood walks out again at 8:30 a.m., this time in her performance outfit: a soft green shimmery dress with tassels that reflect her internal and external sparkle.
She runs through "Out of That Truck," "She Don't Know" and the iconic "Before He Cheats" — all three songs describing some form of heartbreak.
Her left foot twists as she digs deep when belting out "Before He Cheats," a fan favorite among Care Bears, and I watch a little girl in front of me peer up at Underwood with admiration flooding her eyes — half thrilled, half terrified at being so close to the superstar.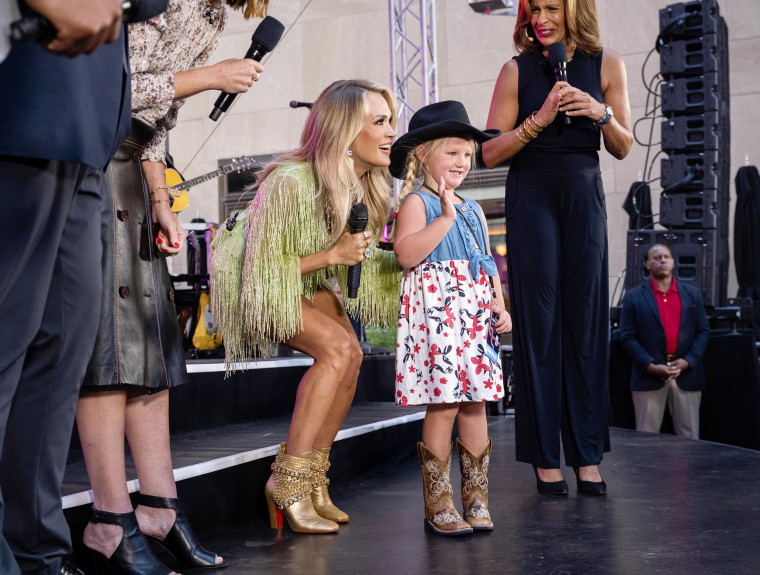 In between songs, the TODAY co-hosts take notice of the little girl named Harper, dressed in her Underwood Thursday best — a black cowboy hat, a jean shirt and brown boots — with a sign that asks the singer to bring her onto the stage for a hug.
Harper couldn't stop smiling as Underwood leaned in, and I think to myself, "I'm witnessing the next generation of Underwood fans right before my eyes."
And I can't wait to tell my own mom all about it.