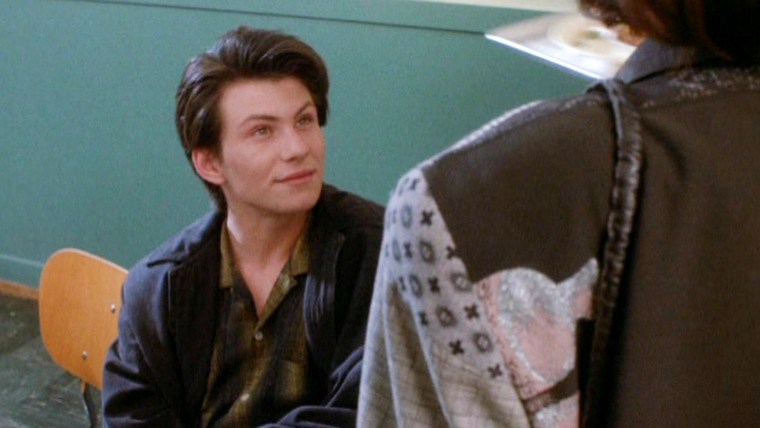 When Christian Slater's "Heathers" character J.D. first skulked onto movie screens in 1988, he charmed audiences and Winona Ryder alike with his intense demeanor and Jack Nicholson inflections. Fast-forward to Wednesday night, when Slater saw J.D. recreated on the Broadway stage in "Heathers: The Musical."

"It was weird!" the actor told TODAY's Natalie Morales and Tamron Hall as he joined them to host the third hour of TODAY Thursday. 
"It was weird to see that show, a musical version," he continued. "But it was adorable. ... What was weird was just seeing another guy up there in the black jacket, playing that part. There were parts of me wanted to run up on the stage."
But he wasn't ready to make his presence known; Slater did not advise the cast he was stopping by before the show started. "I snuck in and then showed up at the end," he said. "I thought that I would just come in under the radar."
Once the show was over, however, he made his greetings and salutations, as evidenced by his picture with the cast that was tweeted later on:
Slater's new movie "Nymphomaniac Vol. 1" is currently in theaters.