Bruce Jenner has appeared on a good share of magazine covers over the past several decades, but next month's photo spread for Vanity Fair will be a first for the Olympic champion: It will reintroduce Jenner to the world as Caitlyn.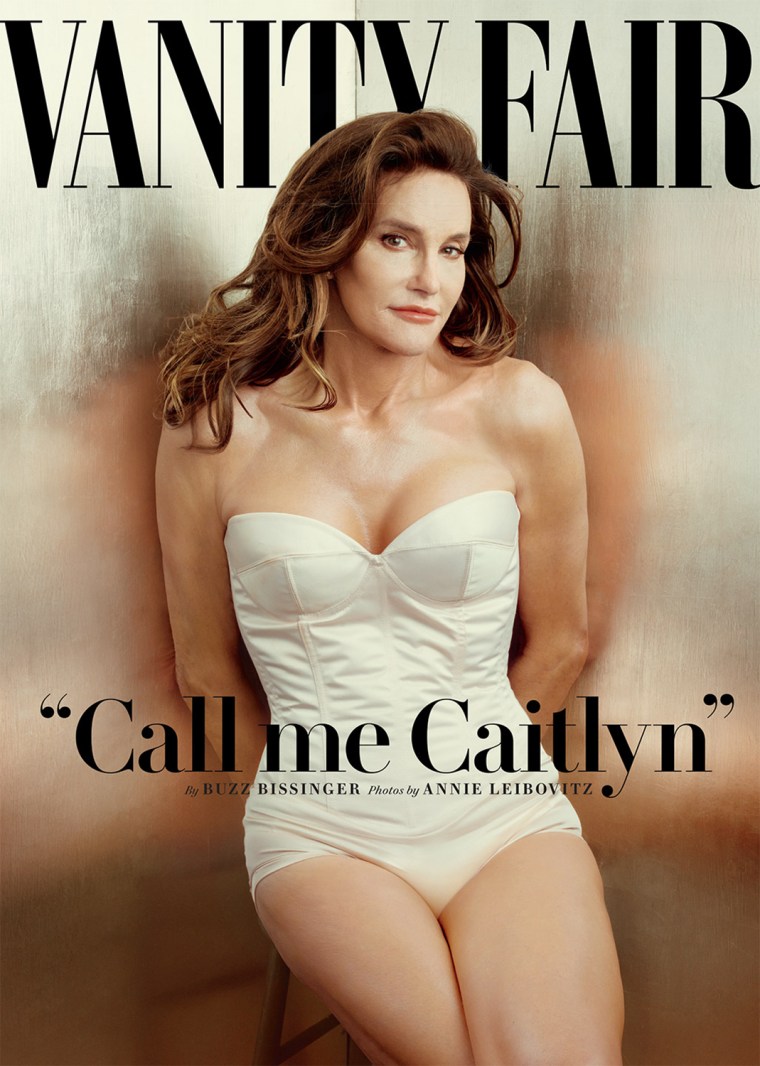 In a series of photos taken by Annie Leibovitz, Jenner makes her formal introduction to the world as a woman. She appears on the magazine cover in full makeup and wearing an off-white, strapless corset.
"If I was lying on my deathbed and I had kept this secret and never ever did anything about it, I would be lying there saying, 'You just blew your entire life,'" she says in the Vanity Fair interview, her first since confirming in May to Diane Sawyer that Bruce Jenner was transitioning to life as a woman.
Jenner provided a sneak peek at the Vanity Fair issue on her newly-created Twitter account, set up under a handle with her new name.
Jenner also debuted a public Facebook page, telling visitors she "can't wait for you to get to know her/me."
Vanity Fair also shared a behind-the-scenes video from several moments in the shoot, which Jenner described as liberating.
"Bruce always had to tell a lie. He was always living that lie, Every day, he always had a secret, from morning till night," she says. "Caitlin doesn't have any secrets. Soon as the Vanity Fair cover comes out, I'm free."
In addition to recounting the gender confusion she experienced throughout her life, the Vanity Fair article describes countless mistakes Jenner admitted to making as a parent, particularly involving the children she had with her first two wives. She missed birthdays, graduations and even the birth of a daughter before become "an exemplary father" to the children she had with her third wife, Kris Kardashian, according to Jenner and several children interviewed.
"I have high hopes that Caitlyn is a better person than Bruce. I'm very much looking forward to that," Jenner's oldest son, Burt, 36, told the magazine.
Jenner will also chronicle her transition in a reality show for the E! network beginning next month, but denies her changes were done for publicity.
"I'm not doing it for money. I'm doing it to help my soul and help other people," she says, later adding: "You don't go out and change your gender for a television show. O.K. it ain't happening. I don't care who you are."
Follow TODAY.com writer Eun Kyung Kim on Twitter or on Google+.