Heralded by film critic Roger Ebert as the "Citizen Kane" of cheerleader movies, "Bring It On" had all the right moves in 2000, when it topped the box office in its opening weekend and went on to make more than $90 million worldwide.
Fifteen years later, four of the film's stars — Kirsten Dunst, Gabrielle Union, Eliza Dushku and Jesse Bradford — reunited in Los Angeles for an Entertainment Weekly photo shoot and a conversation with "Access Hollywood" host Billy Bush about the spirited flick.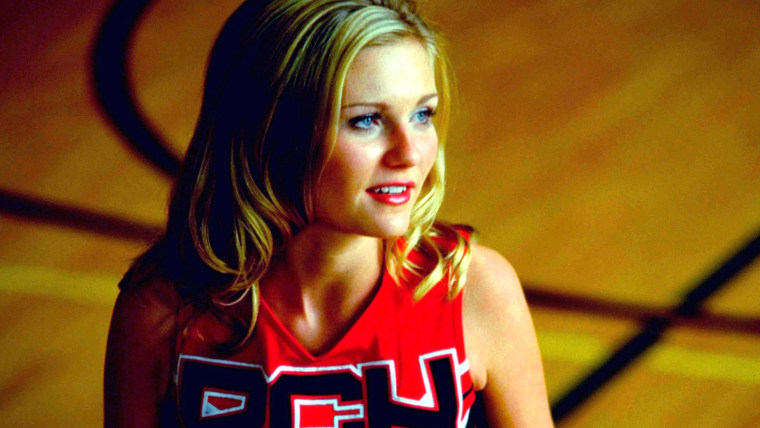 "I have to say it kinda feels like even though it's 15 years, everyone's so familiar," Dushku said.
Added Dunst, "Everyone's pretty much the people they were."
In the movie, high-school cheer captain Torrance Shipman, played by Dunst, realizes her squad's winning cheers were stolen from the East Compton Clovers, an inner-city squad struggling to raise the funds needed to compete. Along the way, the movie delivers some memorable lines, including "This is not a democracy, it's a cheer-ocracy," and "These are spirit fingers, and these are gold."
Dushku and Dunst told Bush fans have approached them with cheers from the movie. "I get a lot of 'That's all right, that's okay, you're gonna pump our gas one day,'" Dushku noted.
Added Union, who played a Clovers cheer captain named Isis, "You have to do it with the gas pumping [move]."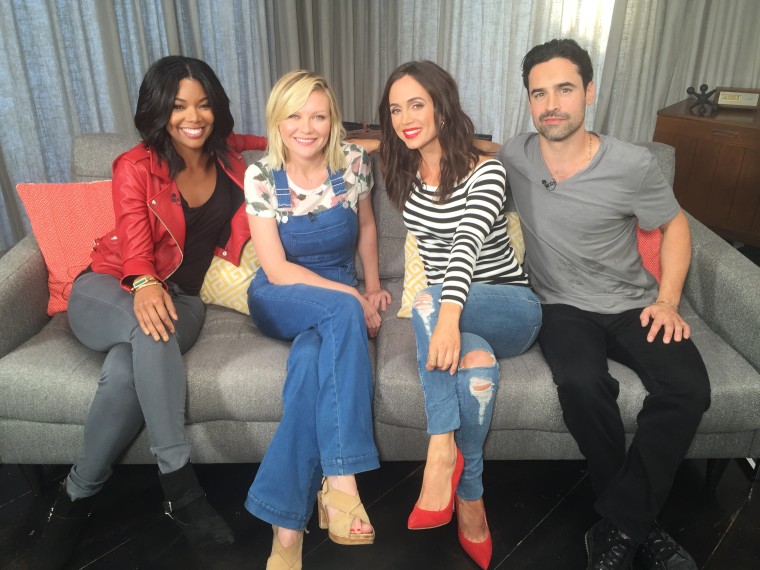 With the movie made more than $17 million in its opening weekend, it was a surprise to many in the entertainment industry, including Dunst.
"I think they were expecting some [other] movie to be No. 1," she said of that box-office weekend in late August of 2000.
Dushku, who played gymnast-turned-cheerleader Missy Pantone, said she, too, was shocked by its success. "It didn't have the budget. I didn't feel like the studio really cared what we were doing down there, no offense to them. But like, it felt like we were off in our own little bubble."
RELATED: 'Bring It On' turns 15: What the movie taught us about cheerleading (and life)
Dushku and Bradford, who played Missy's brother Cliff, also had their fair share of fun off the San Diego set.
"We drove down to Rosarito, [Mexico]," said Bradford of the time they reportedly drank on a beach. "We got arrested. We got out."
Added Gabrielle, "On your own."
"Yeah, on our own," Dushku confirmed. "I mean, no producer bailed us out. We bailed ourselves out, because we're professionals."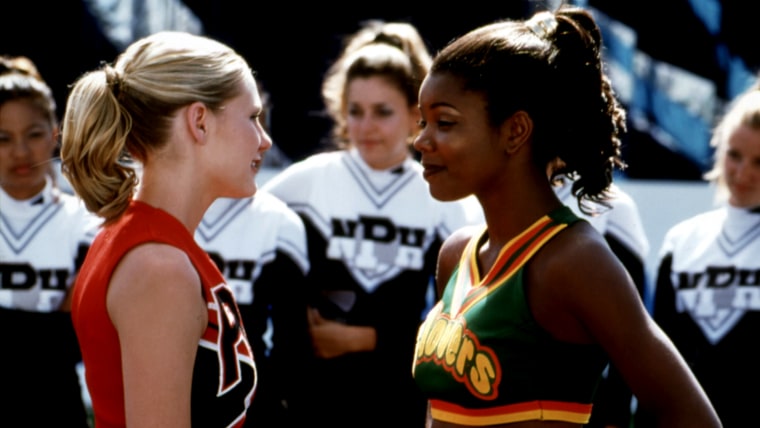 Beyond the movie's cheery exterior was the way it treated issues of class, race and homophobia.
"Some of the Clover dialogue was a little Blacksploitation-ist, which we changed," Union recalled. "There was a line where I think I said, 'Oh, say, what what?'"
She added, "There are larger themes, but we did it in such a fun, campy way that you know, we kind of slid in the message."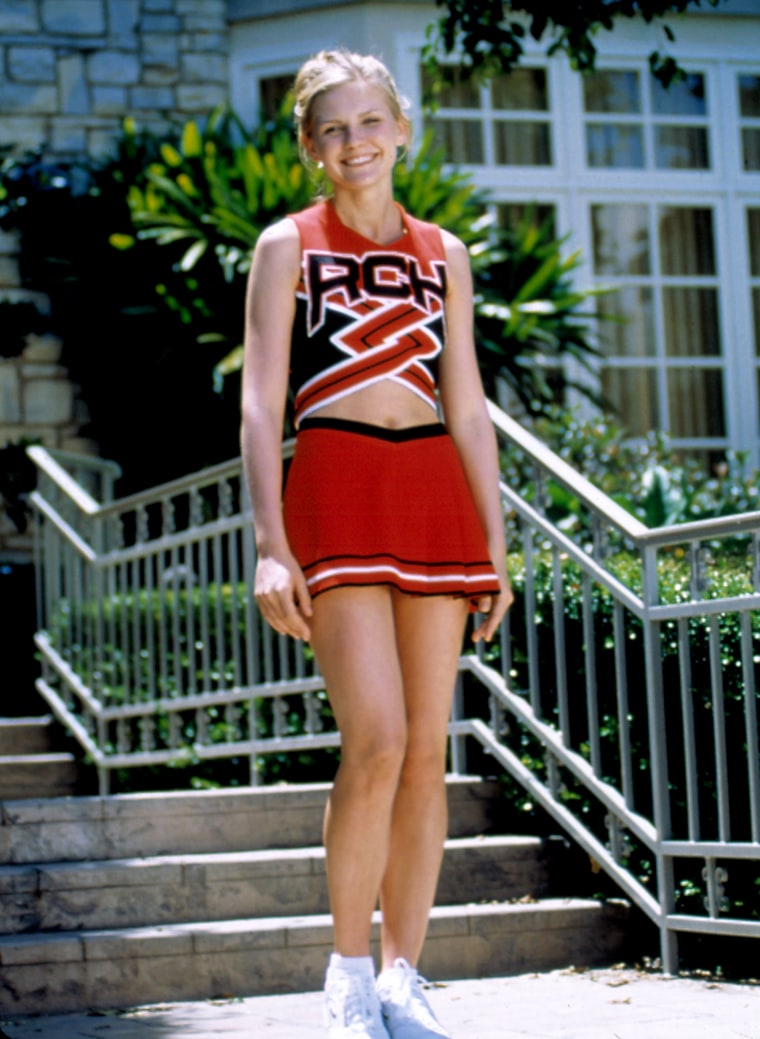 One of the film's most beloved moments involves a tooth-brushing scene with Dunst and Bradford, the latter of whom remembered the scene in the script as "like an eighth of a page where we brush our teeth and there's a little sexual tension.
"I remember my mouth hurt a lot [after that scene]," he added. "I brushed my teeth like 15 times."
Entertainment Weekly's reunions issue, featuring the stars of "Bring It On" and other fan favorites, arrives this Friday.
Follow TODAY.com writer Chris Serico on Twitter.