Happy birthday, Betty White!
The TV legend turns 95 on Tuesday, Jan. 17, and while she's known for various small-screen roles — from Sue Ann Nivens on "The Mary Tyler Moore Show" to Elka Ostrovsky on "Hot in Cleveland" — she's perhaps most loved for her turn as hilariously naive St. Olaf native Rose Nylund on "The Golden Girls."
In honor of White's birthday, we're looking back at a 1987 TODAY interview in which she opened up about the character.
"Now, Rose isn't slow-witted; she just marches to a different drum, that's all," White explained. "Rose believes anything anybody tells her and she takes each word at its surface meaning; she never looks for the overall meaning. And sometimes she backs into unfortunate situations."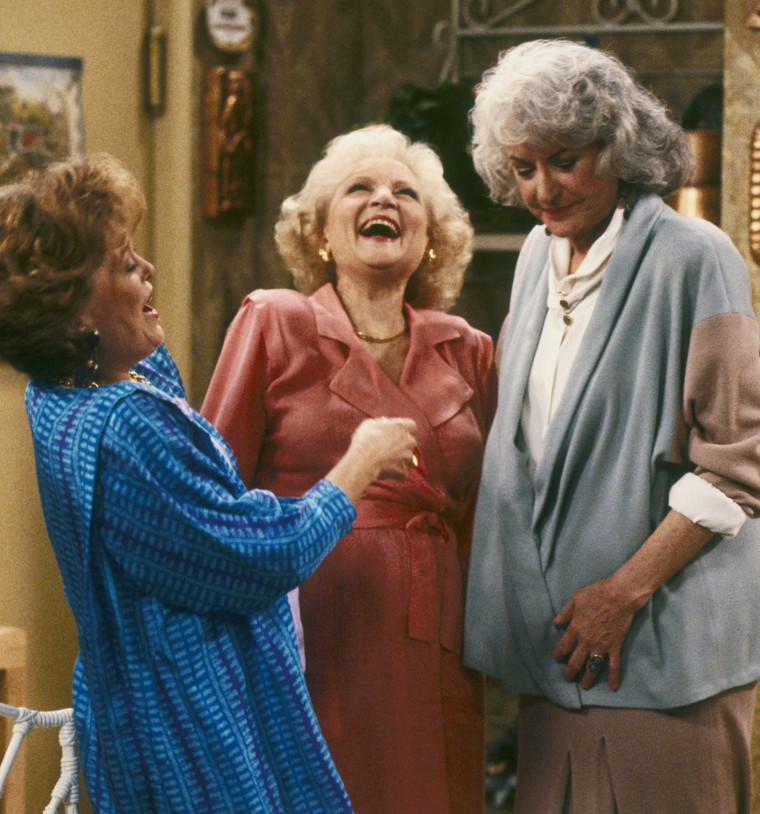 White added that the rapport she shared with co-stars Rue McClanahan, Bea Arthur and Estelle Getty was an important factor in the sitcom's success.
RELATED: 'Golden Girls' flashback: See Betty White and other cast members on TODAY in 1991
"We are having so much fun, there should be a law against it. We work well together, because everybody's very professional, but off-camera, we adore each other. And it's a privilege to go to work."
She continued, "If the four of us did not get along or support each other, I don't know how you can be funny. I really don't."
Check out the gallery below for a look back at White's decades-long career.
From her early days in Hollywood to her resurgence of fame at 90, here's a look at White's decades-long career.