Former "Bachelor" Chris Soules was recently arrested for leaving the scene of a deadly accident, according to police.
The Buchanan County Sheriff's Office of Iowa said in a news release it responded to an accident on Monday evening involving a pickup truck, allegedly Soules', and a tractor. One person was killed.
Iowa State Patrol identified that person as Kenneth Mosher, 66, according to KWWL, NBC's affiliate in Waterloo, Iowa.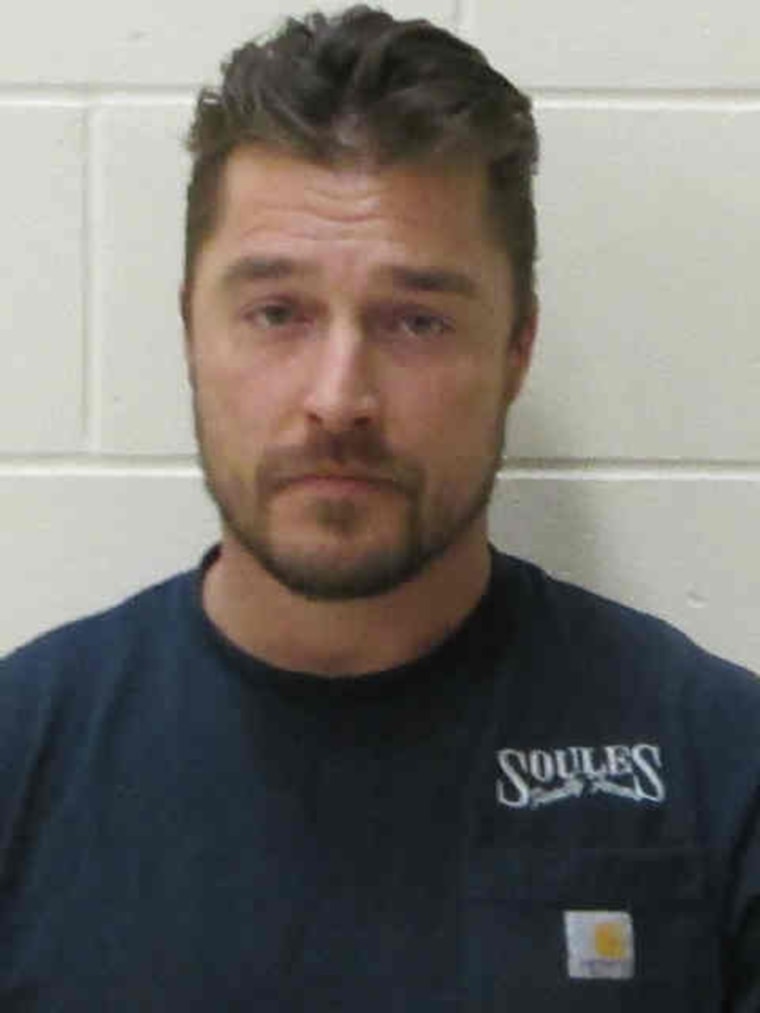 The crash happened north of Aurora, Iowa. Soules, 35, is from the nearby city of Arlington, Iowa. Police said Soules left the scene without his truck and was later arrested. Soules was released on a $10,000 bond on Tuesday morning.
RELATED: Chris Soules' advice for 'Bachelor' Ben Higgins: 'Be prepared for the unexpected'
The former reality TV star was in possession of alcoholic beverage containers at the time of the crash, according to a court document obtained by NBC News.
Soules is best known as the farmer who tried to find love as "The Bachelor" on Season 19 of the hit ABC show. At the end of his season, he proposed to contestant Whitney Bischoff, but the two later broke off the engagement.
Soules' attorneys addressed the crash in a statement sent to NBC News.
"Chris Soules was involved in an accident Monday evening in a rural part of Iowa near his home," the statement read. "He was devastated to learn that Kenneth Mosher, the other person in the accident, passed away. His thoughts and prayers are with Mr. Mosher's family."
Police haven't released any further information to NBC News. Soules was in court for his arraignment on Tuesday.
Juan Angulano, Sean O'Rourke and Lindsay Good contributed to this article. This post will continue to be updated.