"Pitch Perfect" fans are in for some aca-awesome news: Anna Kendrick and Rebel Wilson have signed on for the franchise's third installment.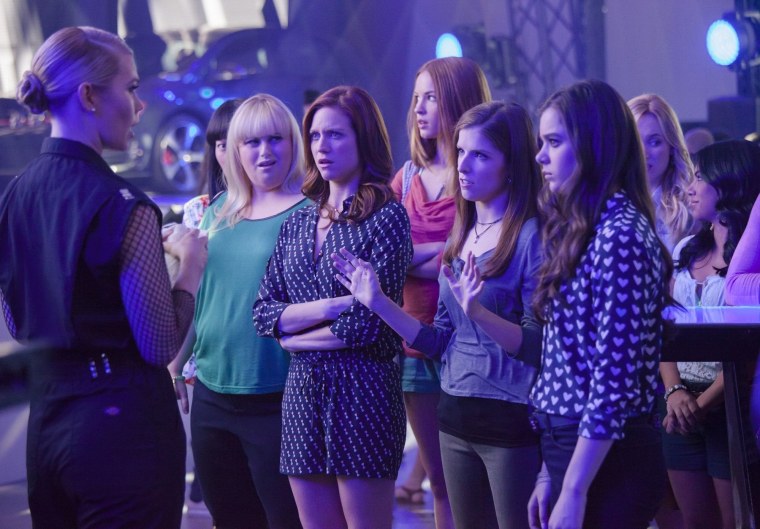 Universal confirmed Monday that the hilarious duo will headline "Pitch Perfect 3," which is set for release on July 21, 2017.
"Pitch Perfect 2" hit theaters on May 15, and has since grossed $260 million worldwide, according to Variety.
Kendrick, who will reprise her role as Beca Mitchell, took to Instagram to address the happy announcement, sharing a cheeky photo of herself with the succinct caption "Happening #3."
Wilson, who plays "Fat Amy," another member of a capella group the Barden Bellas, also tweeted her excitement for the movie.
Last month, Kendrick, Wilson and other "Pitch Perfect 2" stars visited TODAY — see some highlights from their appearances below.