Angelina Jolie is accustomed to mingling with A-listers, but she took things to another level Thursday when she shook hands with Pope Francis after a screening of "Unbroken."
The Academy-Award-winning actress, who directed the film based on the life of Olympian and World War II hero Louis Zamperini, screened it for an audience at the Vatican, according to reports.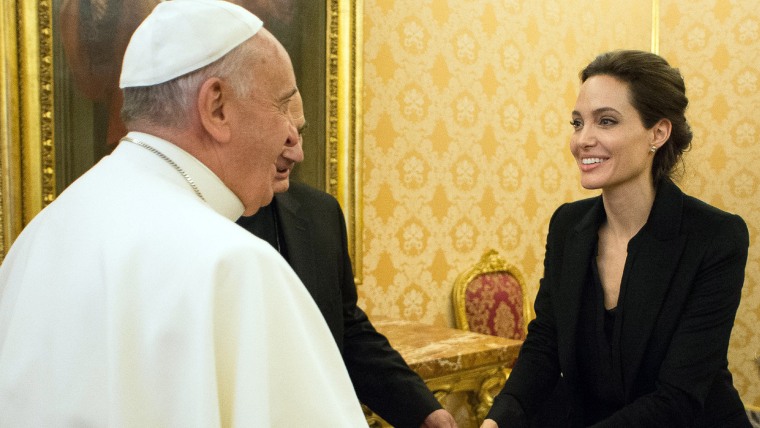 Pope Francis reportedly missed the screening attended by other Catholic leaders and Zamperini's son, Luke, but the pontiff did meet with Jolie later in the Vatican's Apostolic Palace. Brad Pitt, however, was not in attendance for the meet-and-greet, according to reports.
"To be invited to screen 'Unbroken' at the Vatican is an honor and a tribute to Louie's legacy as a man of faith and someone who exemplified the power of forgiveness and the strength of the human spirit," Jolie said in a statement obtained by E! News.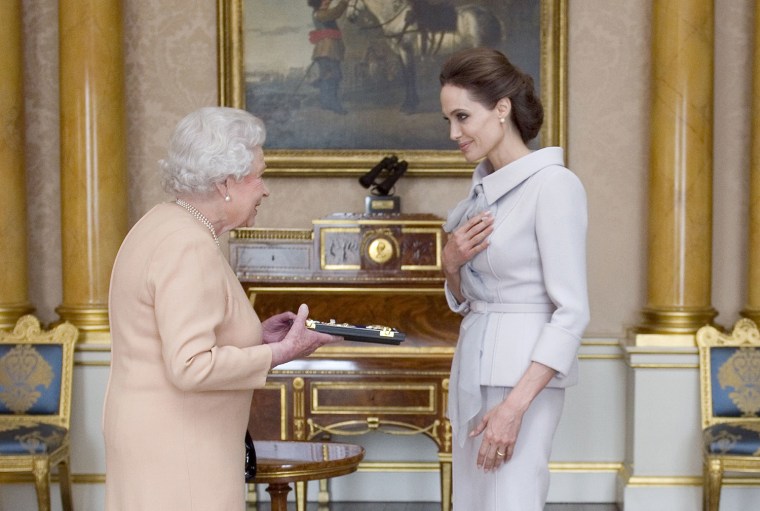 Her face time with the pontiff comes just two months after meeting with Great Britain's Queen Elizabeth II, who named her an honorary dame for the actress' efforts to combat sexual violence and for her contributions to U.K. foreign policy.
Follow TODAY.com writer Chris Serico on Twitter.