The National Zoo's cutest new resident finally has a name. 
After receiving more than 123,000 votes, the zoo announced Sunday that its adorable 100-day-old panda cub will be named Bao Bao.
Zoo director Dennis Kelly said, "We're grateful to everyone around the world who voted to name the cub and help us celebrate today." 

National Zoo's panda cub takes her first few groggy steps
And today, Bao Bao's father Tian Tian will have a celebration of his own. He will receive a very special ice treat to commemorate the special occasion.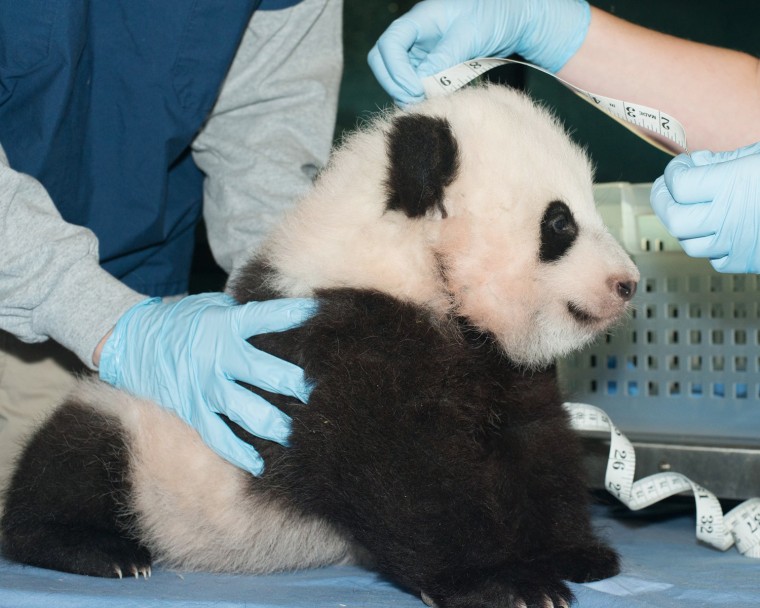 Bao Bao was one of several names that were voted on by the public in the past month. Other options included Ling Hua, which means "darling" or "delicate flower," or Mulan, the name of a Chinese warrior woman.

Don't forget to vote! The National Zoo asks for help naming panda cub
According to Chinese tradition, panda cubs only receive a name when they reach 100 days old. And while many panda cubs face health issues when born in captivity, Bao Bao has remained healthy. She will make her public debut in January 2014.
In the meantime, relive her first steps here: