Just can't let it go when it comes to singing along with the Oscar-winning hit from "Frozen"? You're not alone. After all, there's no shortage of viral videos featuring fans belting out the catchy Snow Queen song.

But there's always room for one more clip — especially when the singer happens to be "Frozen's" furriest fan.
Oakley the Australian shepherd seems perfectly content to snooze through the Charli XCX earworm "Boom Clap" in a video that's raked in more than a million views on YouTube. But as soon as the song switches, and he hears the opening notes from "Let It Go," the fluffy pup perks right up.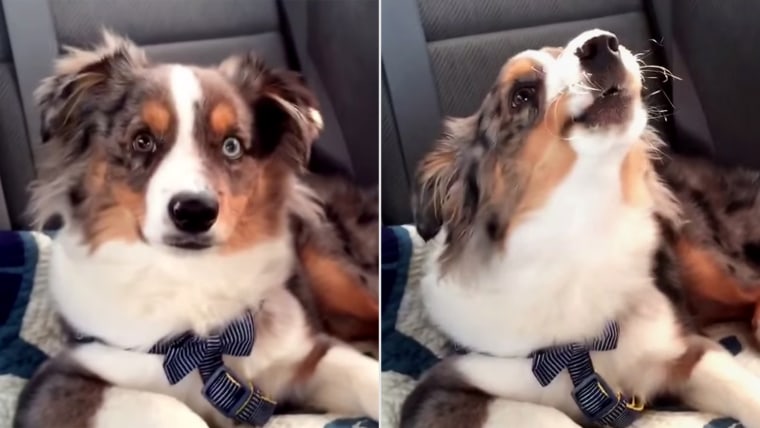 It starts with ear twitches and then Oakley tilts his head. Before long, he completely unleashes his inner Idina Menzel and howls along to what his owner calls his "favorite song."
And lest anyone think it's just a coincidence that "Let It Go" got him going, the song switches back to "Boom Clap" before the video ends, and all that seems to inspire is another nap.
Follow Ree Hines on Google+.