Supercanine Batman, the handicapped pooch who's been flying around in his two-wheeled "Batmobile" donning a black cape with the bat symbol, has been busy. He's been healing through physical therapy, giving pawtographs — and recently found a new home with the Goldwaters, a Fresno, Calif., family who officially adopted him this week.
Batman's cushy new life is a stark contrast to that of the dog abandoned after being struck by a car in Taiwan and losing use of his hind legs. Today, the Formosan mountain dog enjoys playing tug-of-war with his new family's other pooch, fetching balls at the park and nuzzling his head in his new owners' laps. The path to Batman's adoption required a lot of help from strangers, including a $1,400 trip to California sponsored by San Ramon, Calif.-based rescue group Love & Second Chances.
"He's a survivor," said new owner Pam Goldwater, 52. "I don't think I've ever met a dog that strong."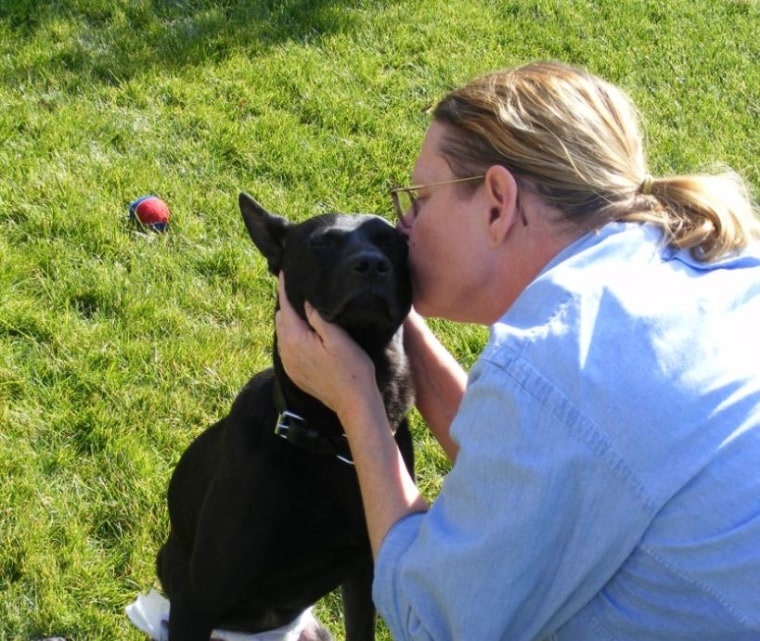 After her 16-year-old daughter, Rachel, showed her Batman's Facebook page, she was moved to help. Goldwater sewed diaper covers and a blanket out of a varicolored Batman fabric she sought out online for the handicapped pooch, who was living with a UC Davis veterinary student at the time, as well as booties made out of black fleece.
"There was something about him. He looked like such a happy little guy," Goldwater said.
Although Goldwater knew she wanted to take Batman home from the get-go, her husband, Dale, wasn't so sure the family could take on the extra responsibility of a handicapped pet.
The Goldwaters agreed to a trial period that ended in his adoption this week. And who was up with Batman the first night in his new home? That would be Dale. And who's now blogging on Batman's Facebook page? Ditto. Dale didn't even know what blogging was a year ago, he said.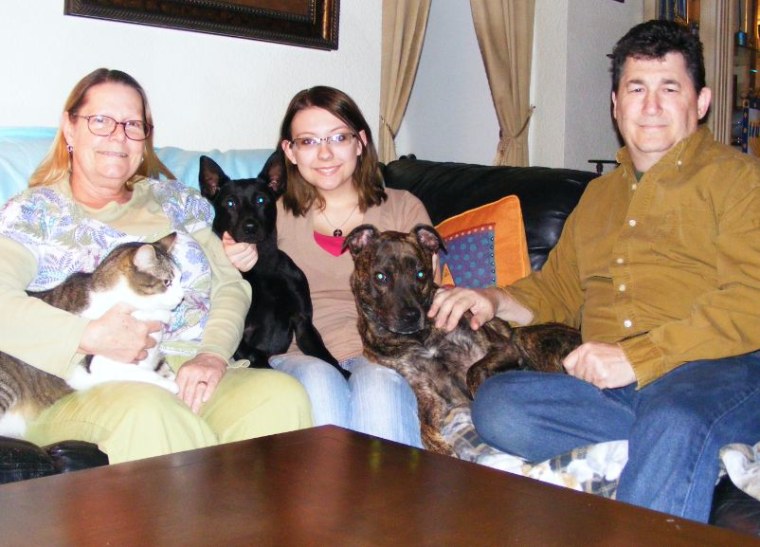 Batman's quirks have made the Goldwaters love him all the more.
"He's very food-oriented," Dale said. "He goes right there under your feet when we're cooking dinner every night."
And Batman's doggedly determined to maneuver around the house, even on the tiled surfaces.
"It's like watching the Road Runner," Pam said. "He's running but nothing's happening 'cause the tile is too smooth. It's kind of cute. I give him a little push so he gets moving again."
The family has taken to Batman's special needs in stride and now has a routine in place. He requires four to five diaper changes a day and must have his bladder pressed and his "firehouse" precisely aimed.
"Good thing we have a good vacuum and shampooer," Dale said.
For now, the Goldwaters want to give Batman time to adjust to his new home before resuming physical therapy, although they have attempted to put on his custom-fit leg braces, which Dale likened to putting shoes on a 2-year-old. The family also plans to take Batman to area hospitals to inspire children with similar injuries.
"We plan to use his power for good, we promise," Goldwater said. "He is Batman, the caped crusader!"
More from TODAY Pets:
Cat survives 35-minute cycle in washing machine
TODAY studio goes wild when a lemur gets frisky with TV star
'Find Momo' game turns dog into Instagram star