Two lion cubs, three giraffe calfs and a little rhinoceros were all born at the Serengeti Park in Germany in the last few weeks.
A small male rhino Abasi (L) stands next to his mother Claudia in an enclosure.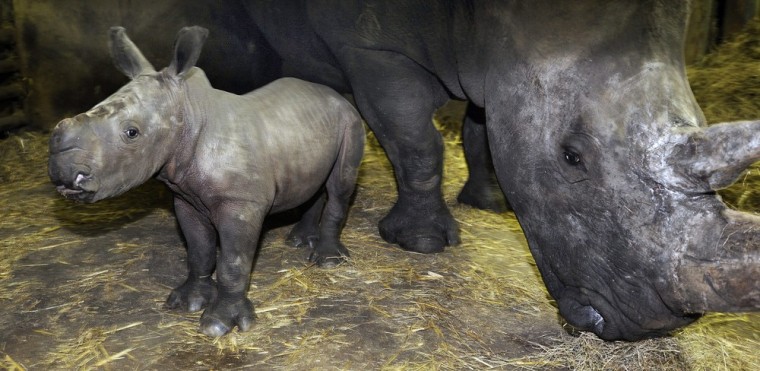 Two seven-week-old lion cubs Tristan and Isolde (L-R) are presented to the public by zookeepers Christiane Hensel and Tam Barras.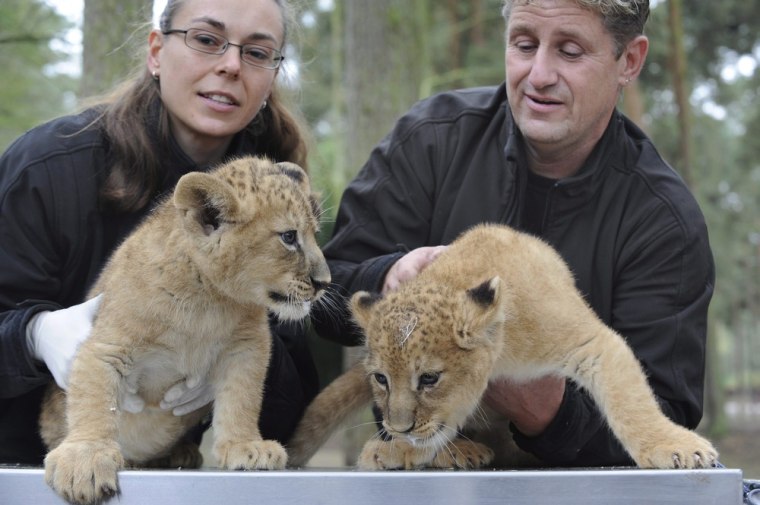 Giraffe calfs Lidani (L) and Farida gallop in their enclosure.