Whitney Port is making no secret of the fact that she loves being a mom.
The "Hills" alum and her husband, Tim Rosenman, welcomed their first child, Sonny Sanford Rosenman, on July 27 — and now Port has shared the most precious pic of her 6-day-old little boy sweetly smiling.
"I meannnnnnn...," the fashion designer and former reality TV star wrote in the adorable photo's caption.
And say no more, mom, because we know just what you mean! What a little angel!
On Monday, Port announced Sonny's arrival via a colorful hand-painted birth announcement on Instagram. She also shared Sonny's first pics in a candid blog post on her personal website.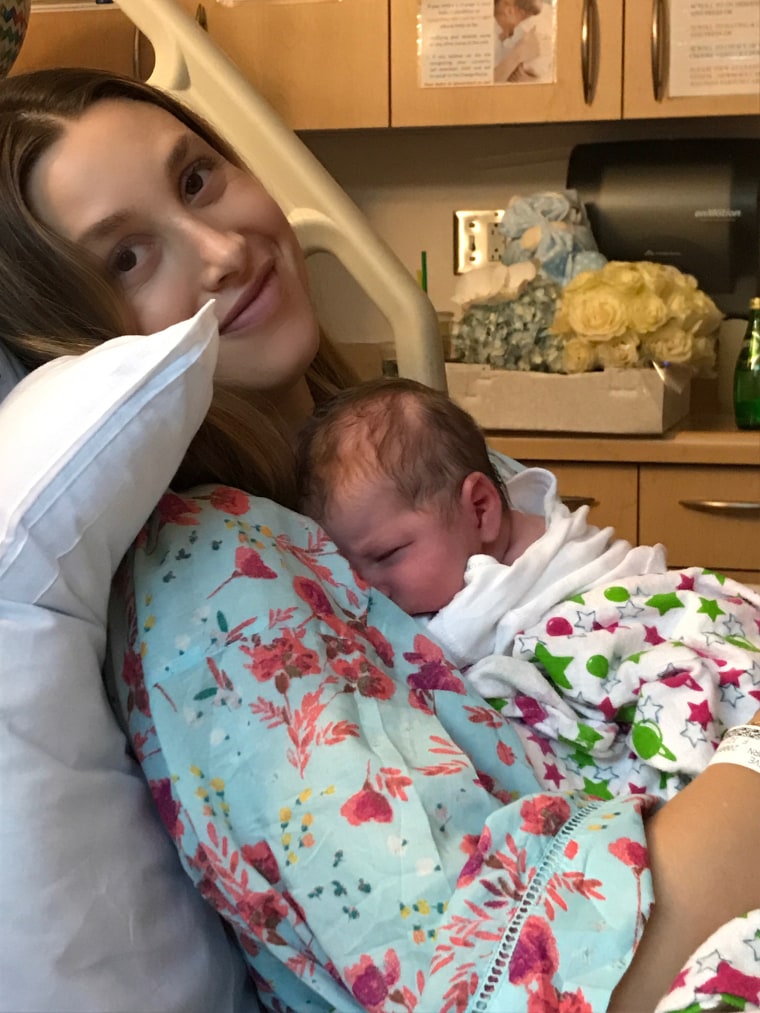 The joyful post found Port gushing about motherhood and how much it's already changed her.
"We've all heard mothers give the same speech about how life changing the love for your baby is, and it's not like I didn't believe it or anything, but I guess I couldn't actually connect to those exact feelings until the doctor placed Sonny onto my chest," wrote Port.
She went on to say she loved Sonny and felt protective over him, "but more than anything, I'm just like obsessed. I can't stop looking at him, or thinking about him when I am in another room."
Port added that her heart "grew to accommodate all this extra love I now have to give."
"It's just awesome," she wrote. "I can't wait to watch him change and grow and take on my traits and Timmy's. I could go on forever, so I'll stop now, but get ready for a lot more Sonny talk coming soon."
Read Port's entire blog post here.