/ Source: TODAY contributor
Claiming that a litter of puppies would get more legal protection, a child-actor advocate said that Nadya Suleman's octuplets are being exposed to potential dangers by her decision to allow a reality show to chronicle the next three years of their lives.
"It's dangerous. This is not safe," Paul Petersen, a former child actor himself, told TODAY's Meredith Vieira Tuesday from California. "We've got to stop this."
Petersen, who founded the advocacy group A Minor Consideration, had filed a legal petition to have an advocate appointed to look after the financial interests of Suleman's octuplets and six other children. On Monday, a judge in Orange County, Calif., granted the request and appointed an advocate, who is to file a report by Aug. 31.
Suleman's attorney, Arthur J. LaCilento, said he will appeal the decision and accused Petersen and his lawyer, celebrity attorney Gloria Allred, of "grandstanding" and being "nosy."
Reality show en route
The legal action was prompted by Suleman's decision to sign a deal with the European reality-show production company Eyeworks. Among the shows produced by the company are "The Biggest Loser" and "Breaking Bonaduce."
The company agreed to pay a total of $250,000 over three years to be divided among Suleman's 14 children, who are all under age 8. It has not been disclosed how much Suleman would make in the deal. Filming for the show is slated to begin Sept. 1.
Allred has been involved with the Suleman saga from shortly after the world's longest-surviving octuplets were born by Caesarean section on Jan. 26. At one time, she attempted to represent Suleman, who discharged Allred in a messy and public battle over the welfare of the children.
Allred subsequently filed complaints with California authorities over the filming by the Web site RadarOnline of the first octuplets to be released from the hospital in March. The state labor commissioner determined that the site failed to get the required permits to film, and also filmed the infants too late at night and for too many hours. RadarOnline was fined $3,000 for four violations of child labor laws.
Of puppies and babiesAllred and Petersen said their only concern is to protect the interests of the children.
"We want to be sure that when they're 18 years old, their earnings will still be there for them," Allred told Vieira.
Petersen claimed that animals would be offered more protection than Suleman's children are getting.
"I want you to consider these octuplets as a litter of puppies, because if they were a litter of puppies, the American Humane Association would have an animal control officer there in a second," Petersen alleged. "Our priorities have been flip-flopped somehow."
Allred said that Suleman is not allowing her children to have a "normal life."
"We filed and asked the court to appoint a guardian over the estate of these octuplets because Nadya Suleman, rather than allowing her children to have a normal life, has decided to commercially exploit them," Allred said. "These babies are entitled to their fair share of compensation."
In his decision to appoint a guardian, Judge Gerald Johnston said, "I do believe it is appropriate and justifiable at this time to provide an objective voice to report to the court."
Vowing to appeal, Jeff Czech, one of Suleman's lawyers, blistered Allred.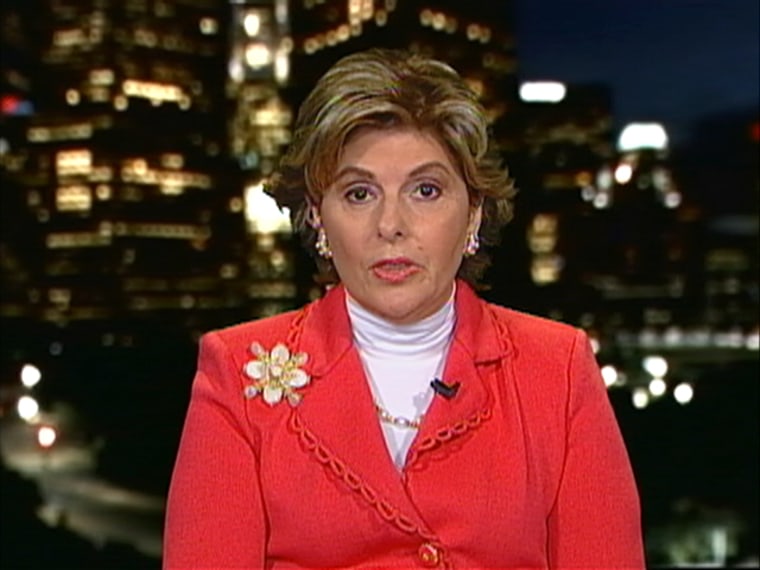 "Allred regurgitated the same rhetoric of how Nadya is allegedly 'choosing to commercially exploit her children rather than lead a normal life.' (Who is exploiting whom and just what could Nadya do to support 14 children that remotely appears to be 'normal?'). It is sickening to both of us," Czech said in a statement released to the media.
Dangerous undertaking?"We think that they should be in agreement with this and not fighting us on this," Allred responded on TODAY. "These babies have a separate interest than their mother does."
Suleman was an unemployed single mother of six, all born by in vitro fertilization, when she became a national story with her pregnancy with eight more fetuses. The octuplets were also conceived through in vitro fertilization.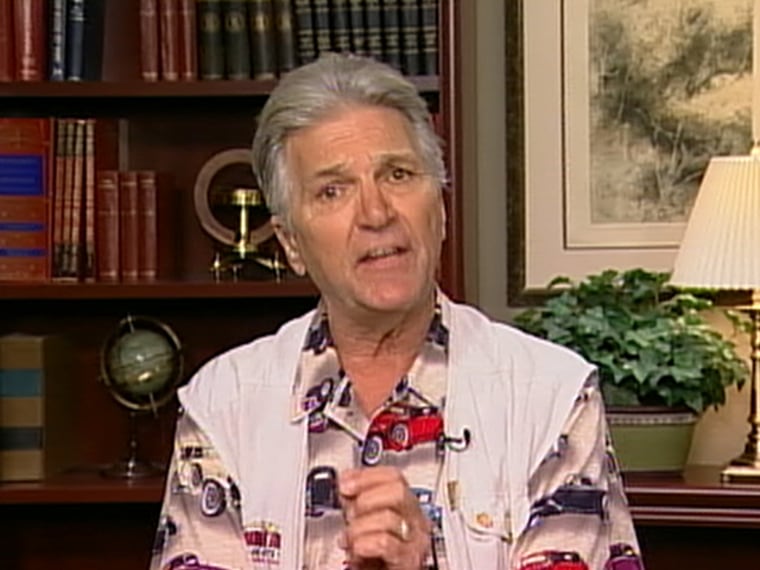 She was living with her mother at the time in a home that was in the process of foreclosure. After the birth of the octuplets, she parlayed pictures and videos of the infants into a new, $500,000 home. Suleman still has no reported source of income other than selling media rights to her brood.
Petersen said that there have been at least 11 people who have participated in reality shows in America, Europe and India that have committed suicide. He said that the "Breaking Bonaduce" series tore apart former child star Danny Bonaduce's family.
"This is a dangerous undertaking," he told Vieira. "Just 10 minutes ago, who were we discussing? Michael Jackson. Wouldn't it have been great if some conservator had been inserted into the Jackson family 40 years ago? That's what should have happened."