Baby Vale paid a surprise visit Monday to the TODAY set — and she brought her mom, Savannah Guthrie, with her!

The TODAY anchors rushed over to see their surprise visitors. Even Kathie Lee Gifford and Hoda Kotb ran over from off set, as did Lester Holt.
"You look amazing," Tamron Hall told Savannah, who thanked her and then let her in on her post-pregnancy secret: "Let me tell you, I'm wearing black."
Matt Lauer was the first to hold baby Vale on set, looking quite comfortable with a little one in his arms. He also expressed surprise upon learning that he would be interviewing his surprise guests shortly later.
"Oh, I didn't prepare," he said.
But then he quickly realized he had other things to worry about.
"I think she may be pooping," he said about the baby — before passing her on to Natalie Morales.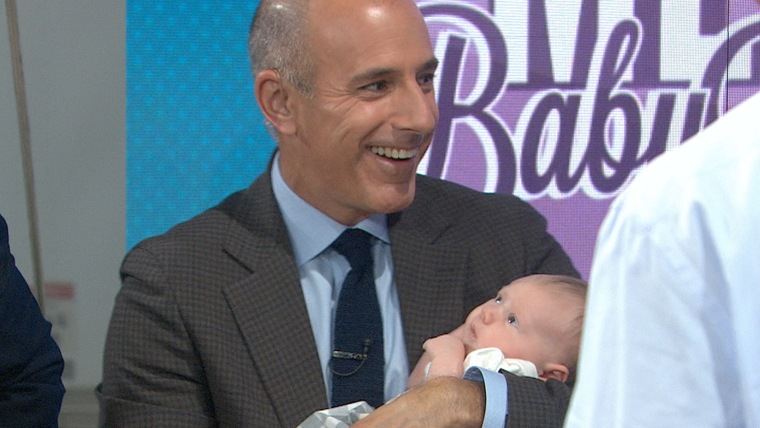 In addition to her surprise appearance, Savannah also revealed when she would be returning to the set for good.
"I'm going to come back on November 3. What do you think? Am I welcome?" she asked Matt during their sit-down chat, where she discussed how much she's enjoyed her new role as a mother.
"It's exhilarating and thrilling and terrifying sometimes, but terrifying because I love her so much," she said. " I couldn't love anything more. And I hold her life in my hands, and that is so scary sometimes."
Matt commented on Vale's outfit, particularly what she wore on her hands: "She's wearing the mittens because she's a germophobe like me," he joked.
Actually, Savannah, revealed, the mittens help prevent Vale from scratching her chubby cheeks.
"They're sharp!" she said. "And she likes to put her hands on her face and I am too much a baby to clip the nails. I'm terrified to do it," she said. "So I just file them and keep the mittens on."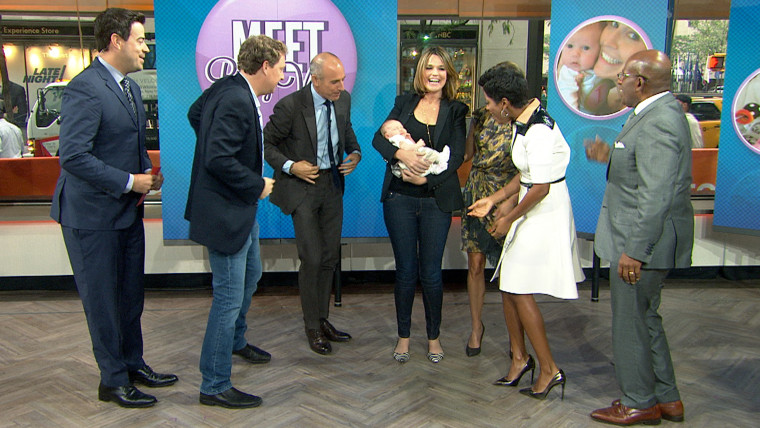 Savannah also revealed that Vale is a great sleeper, although like any newborn she gets up every few hours. 
"She is such a sweet baby," she said. "She amazes me every day."
The 7-week-old made her first Studio 1A appearance as the most "awesome 'Guess the Guest,'" according to Carson Daly, who provided anchors with three clues leading up to the Vale's entrance.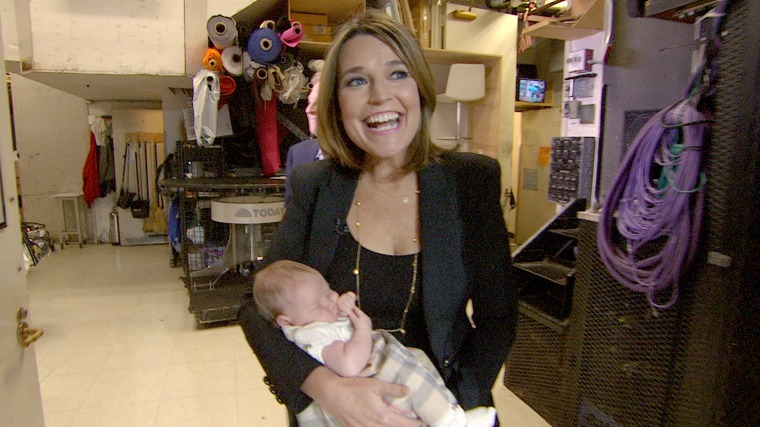 The clues ranged from "This guest is a person of few words" to "This guest has met many of the TODAY anchors but has never been live on the show."
Top guesses by viewers included Facebook founder Mark Zuckerberg and retiring New York Yankees shortstop Derek Jeter. TODAY anchors admitted their guesses weren't any better before Carson made the big reveal as Savannah, her husband, Mike Feldman (who, coincidentally, could pass for Zuckerberg's twin) walked onto the set with Vale just seconds later.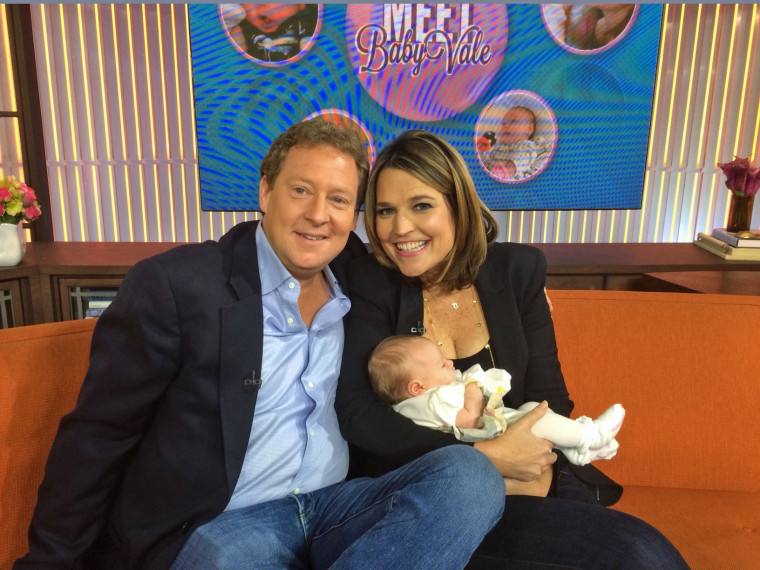 Vale has already left quite an impression on TODAY viewers since her August 13 arrival.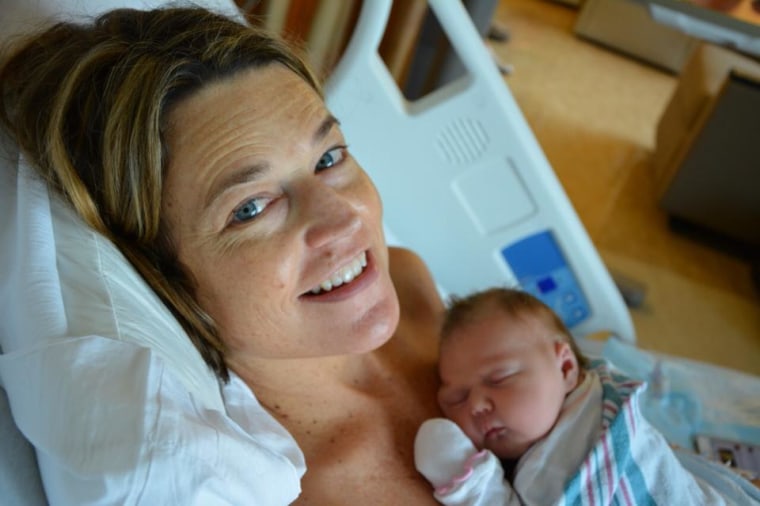 Her mother, Savannah, went on maternity leave just days before her birth and immediately shared pictures of her bundle of joy.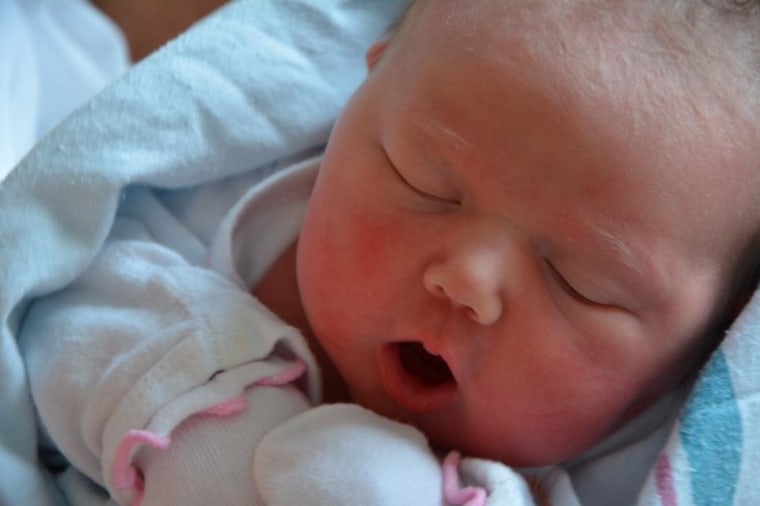 Matt also shared the Vale love by posting a Facebook photo from a visit he and fellow TODAY anchor Natalie paid her at the hospital. "Handle with care! This is Vale Guthrie Feldman!" Matt wrote in the caption.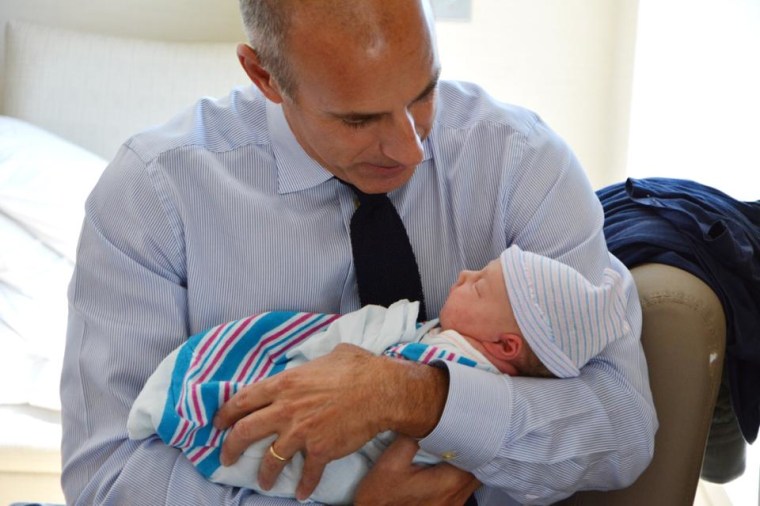 Baby Vale got busy a few days later, showing her social media prowess when she went on Twitter to wish Al Roker a happy birthday.
And in a controversial move, Vale showed signs of her sports allegiance by donning a team jersey for the Philadelphia Eagles in their Sept. 7 game against the Jacksonville Jaguars. (Savannah revealed the impact her daughter had on the game: The Eagles trailed behind in the game until Vale woke up from her nap, at which point they went on to victory!)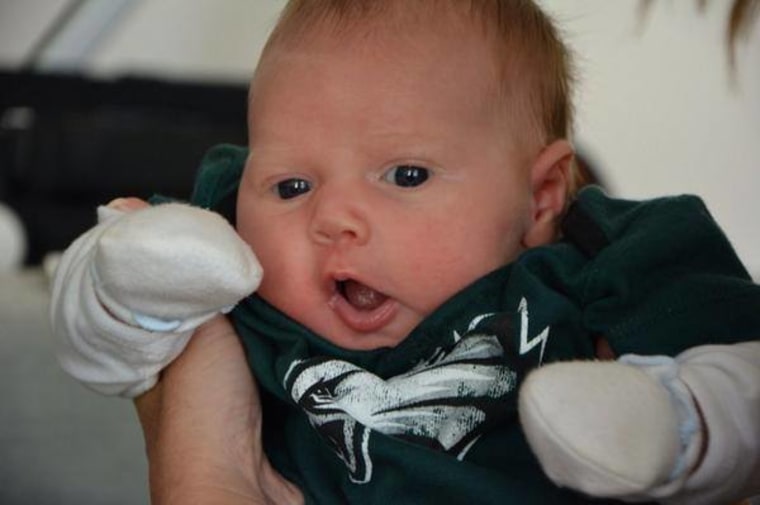 And Vale made another appearance after Hoda and Jenna Bush Hager showed her off during a visit they made to her and Savannah earlier this month.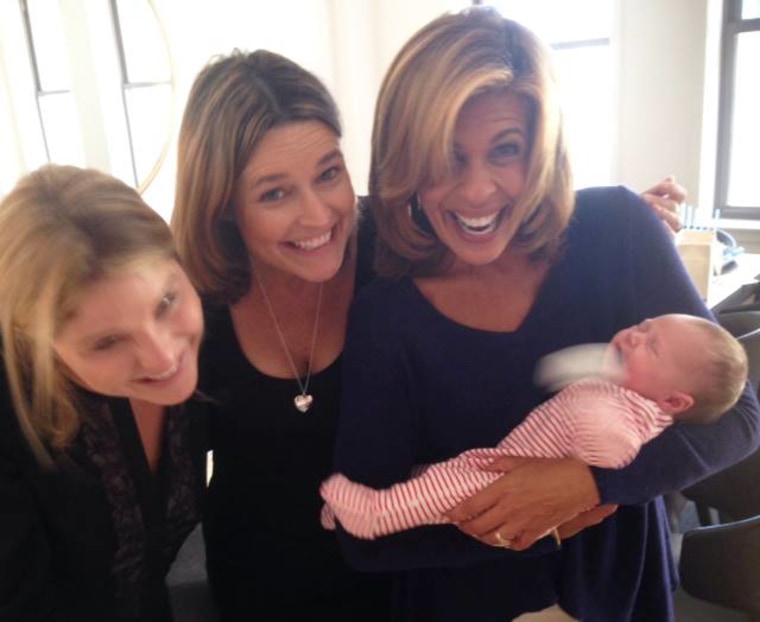 Savannah changed her Facebook profile photo later that afternoon.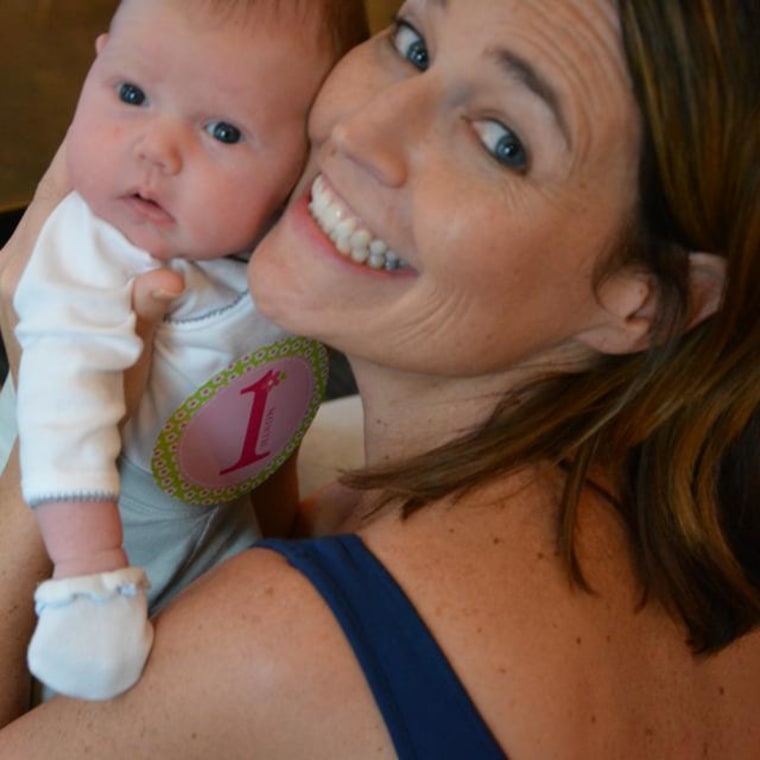 Follow TODAY.com writer Eun Kyung Kim on Google+ or on Twitter.