Nothing prepared actor Marta Milans for the isolation that comes with in vitro fertilization.
"It's a physically lonely process because you're the one taking all the medication. You're the one feeling the side effects," Milans, 40, tells TODAY.com. "You can have the most supportive family and friends and still feel all alone."
Milans and her husband, Julian, 43, tied the knot in 2022. That same year, the "Shazam! Fury of the Gods" star experienced an ectopic pregnancy. An ectopic pregnancy occurs when a fertilized egg grows somewhere outside the uterus.
"After that, we decided to start exploring IVF," Milans says, noting that she froze her eggs at age 37. Data from the Society for Assisted Reproductive Technology on success rates for IVF stated that for women ages 35-37, the IVF success rate is 38.3% for live births using the patient's own eggs for a singleton (one child) birth.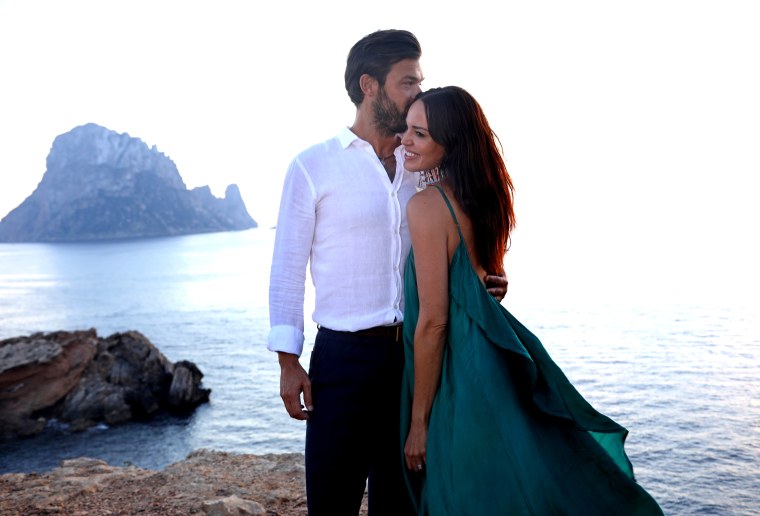 Last month, Milans learned that their first IVF cycle was unsuccessful 
"I felt completely heartbroken, and I expect to have a broken heart for quite some time," Milans says. "But we're going to just keep going. We're not going to lose hope."
Milans, who plays a foster parent in "Shazam!," says she and Julian are also considering growing their family through adoption. 
"I will become a mother no matter how long it takes — whether it's through science or something else," she says. "I've gravitated toward children my entire life."
This time, when Milans does another round of fertility treatments, she says she knows what to expect.
"My sleep cycles get all messed up because of the hormones, and the bloating is very bad," she says. "It's hard on the body." 
Milans, who describes herself an "eternal optimist," is quick to note that her husband will be with her "every step of the way."
The Spanish native — Milans moved to the United States when she was 19 — is sharing her story, in part, to inspire women in her home country to open up about their own struggles with infertility. 
"It's more openly talked about in America," Milans says. "I have close friends who only told me they did IVF after I shared what I'm going through."
Related video: