/ Source: TODAY Contributor
During Koto Nakamura's delivery, her midwife told a story of a past client who had been told by ultrasound techs that her baby was one gender, only to be surprised when she delivered the opposite.
"We were all laughing and joking about it, saying, 'Oh gosh, as if that would happen to us,'" said Nakamura's birth photographer, Jessica Jackson. "We were trying to imagine how the mother must have felt — little did we know it was about to happen to Koto, too."
Nakamura and her husband, Sina Niakansafy, had been told their unborn baby was a girl. The Australian couple had planned to name their daughter Hinata, and had been showered with pink gifts for their baby in the weeks leading up to the delivery.
However, when Nakamura gave birth to her baby, she was surprised to learn that she had a son, not a daughter.
"I thought everyone was joking," Nakamura told TODAY Parents. "I lost words and I couldn't believe it until I saw his bottom."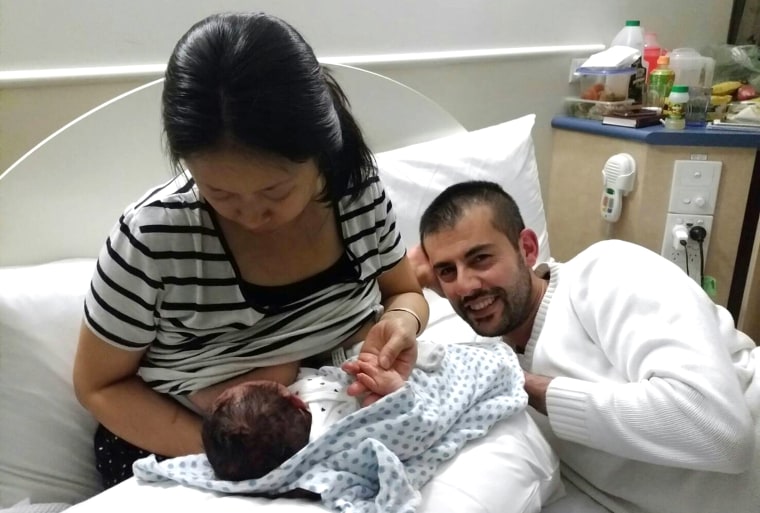 Jackson, who owns Itty Bitty Photography, has been a birth photographer for four years, but has never been present for such a surprising moment in the delivery room. Jackson captured the new mom's look of utter surprise when she learned her baby was a boy, and posted the image to her Instagram account last week.
"This was one of the most amazing moments — a roller coaster of emotions in just a few short minutes," said Jackson. "Pure shock, disbelief, excitement, happiness and relief. This is the reason why birth photography is so important. Imagine when (the baby) is all grown up and his parents are telling his birth story to him and they have these images to share the way they looked when they found out this news."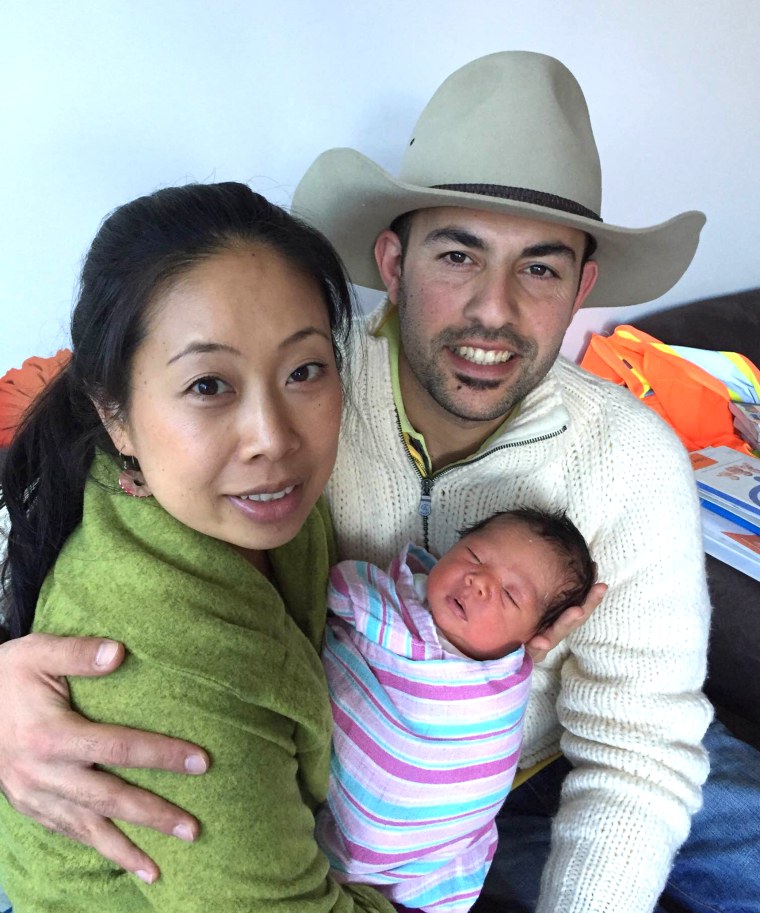 This is Nakamura's first baby. She and her husband named their son Taiga, a Japanese name meaning "big and gracious."
" I was shocked for a few seconds, and then it didn't matter if it was a girl or a boy," said Nakamura.