Valentine's Day was filled with more love than usual this year for the Offrink family.
Ben and Shelby Offrink, who were both diagnosed with life-threatening cancer six months apart, were joined by friends and family to munch on heart shaped pizza and celebrate life, not knowing how much time they have left.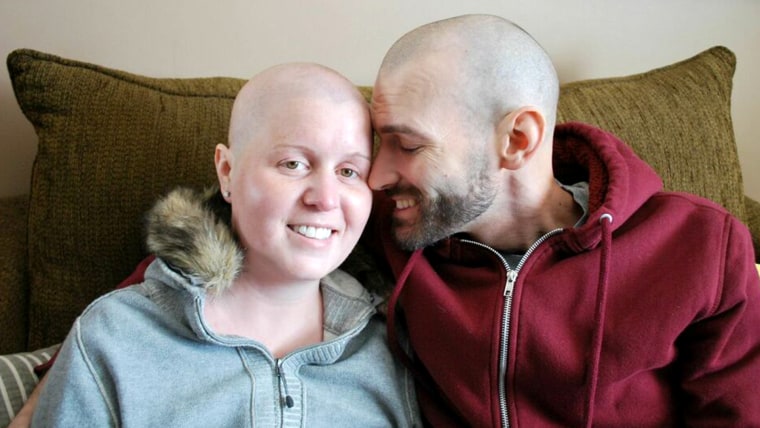 In February 2014, Shelby, now 31, discovered that the back pain she was feeling was actually intramedullary glioblastoma — a rare and aggressive form of cancer.
As if that wasn't enough for the family to deal with, Ben, now 35, was diagnosed with Hodgkins lymphoma for the third time in August, 20 years after he thought it had gone into remission.
The couple chose to turn Valentine's Day into a special celebration, but the holiday isn't the only time they express their love for each other and daughters Maeve, 4, and Hazel, 18 months.
"We voice how much we love each other as much as we can every day," Ben told TODAY.com. "Our love is more apparent than ever and with the girls too. When Maeve tells me she loves me now, my heart melts more than ever before."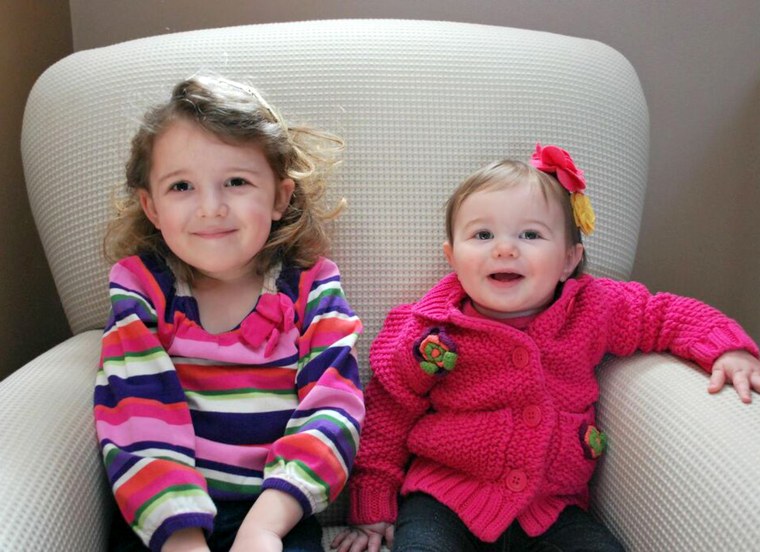 To keep life as normal as possible for the girls, both Ben and Shelby's parents have devoted themselves to helping take care of the family. Shelby's brothers have also come in from out of town to lend a hand.
"Believe me, it takes all of us," says Shelby's mom Kathy Tomczak, who took a leave of absence from work to become her daughter's caregiver.
Shelby's childhood friend and college roommate, Elizabeth Malartsick, helped launch an online fundraiser, which has already raised about $180,000. Most of the money will be set aside for the girls, while the rest will help pay for medical expenses.
Malartsick watched Ben and Shelby's relationship form 10 years ago at Western Michigan University and has since been inspired by the love they continue to have for each other.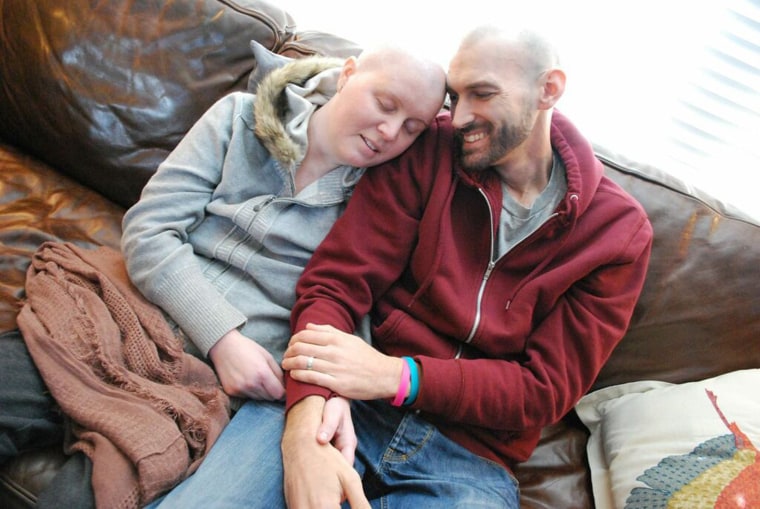 "It's incredible to see them lean on each other for support," Malartsick told TODAY.com. "Obviously the circumstances have changed, but they're not letting that get in the way of the love the four of them share."
Shelby, who is now paralyzed from the waist down due to radiation to her spinal chord, must now use a wheelchair, though that hasn't stopped her from enjoying life with her family. They recently took a trip to the zoo and the girls will take any chance they get to run around the mall.
"Most of the time we just take things day by day and understand that we have a limited time with each other so we're doing the best we can with what we have," Ben told TODAY.com.
After Ben went through a round of chemotherapy that wasn't successful, his doctors put him on a trial drug, which requires him to drive two hours from his home in Caledonia, Michigan to get his blood drawn at the University of Michigan three days a week.
But he doesn't let that get in the way of going to visit his wife every day in the hospital. He even tries to bring the girls whenever he can.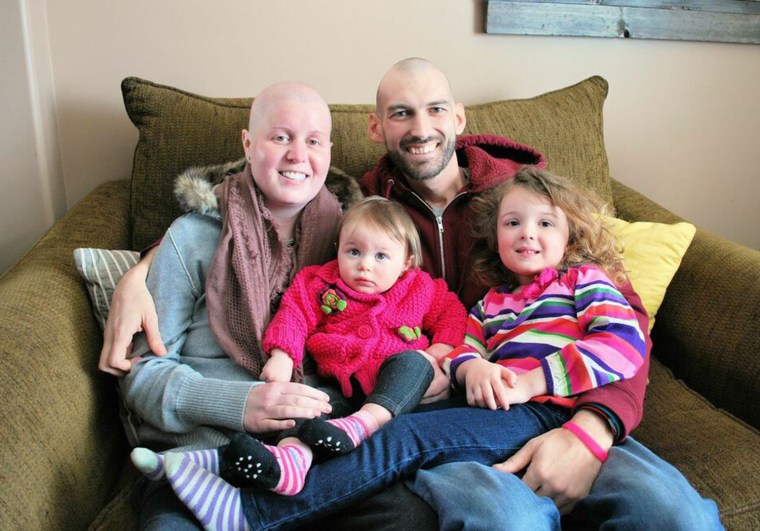 "Maeve knows that mommy's sick, but it's hard to describe to an adult, let alone a 4-year-old child what's going on," he said.
The family doesn't know how much longer Shelby has to live and has decided they'd rather not know.
"We're holding out hope and fighting every day," Ben said. "We want to show our girls that there's still a lot to love about life."