/ Source: TODAY contributor
It is possible to be addicted to pregnancy? That was the question Dr. Phil McGraw put to California's notorious Octomom, Nadya Suleman, on his show.
"I loathe pregnancy. I hate it more than anything else in the world," Suleman told Dr. Phil. But, she said she loves children, and to have children, she has to be pregnant.
Thursday on TODAY, Dr. Drew Pinsky, the host of TV's "Love Line" and a specialist in addiction, told Matt Lauer that Suleman is probably in denial about her ability to care for eight new infants in addition to six other children under the age of 8 — but she's not addicted to being pregnant.
"It's definitely not an addiction. It fits no addictive model I know of. There's no known condition [such as] addiction to pregnancy, nor addiction to parenting, for that matter," Pinsky told Lauer. "The fact is, she seems to have some sort of denial about what's required to be an adequate parent."
How can she raise them?Suleman, a single and unemployed mother, lives with her mother in a modest house in Whittier, Calif. As her octuplets continue to gain strength and size in Kaiser Permanente Medical Center, both her critics and supporters are asking how she can possibly raise 14 children in a three-bedroom home — a home that is in the early stages of foreclosure.
Pinsky said it's not the size of the home that's the issue. "I don't care if they're raising the kids in an elevator — what's important is that there's adequate manpower and supervision," he said.
Pinsky said that as a parent who has raised triplets with his own wife, he's uniquely qualified to comment on the demands of parenting multiple infants. And just three stretch the abilities of two parents to the limit, he said.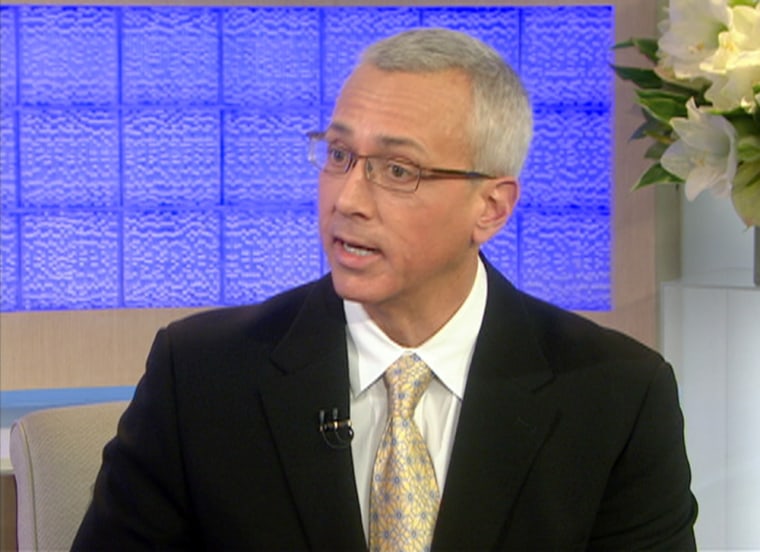 It's not mere speculation, he said, but a matter of life and death, pointing out that just one infant demands the full-time attention of a parent.
"With octuplets, you have to have six or seven people going 24/7 in order to prevent, frankly, the death of one of these children. It's a really serious issue," Pinsky told Lauer. In a later segment with TODAY's Natalie Morales, he added, "My concern that even the best mom cannot deal with eight. There will be three awake 24/7 at the least."
No happy endingOn his show, Dr. Phil said that Suleman is concerned that the hospital may not release the octuplets to her care. A hospital spokesperson declined to comment on the issue, citing privacy policies. But hospitals routinely go over plans for home care with the parents of multiples before releasing the infants.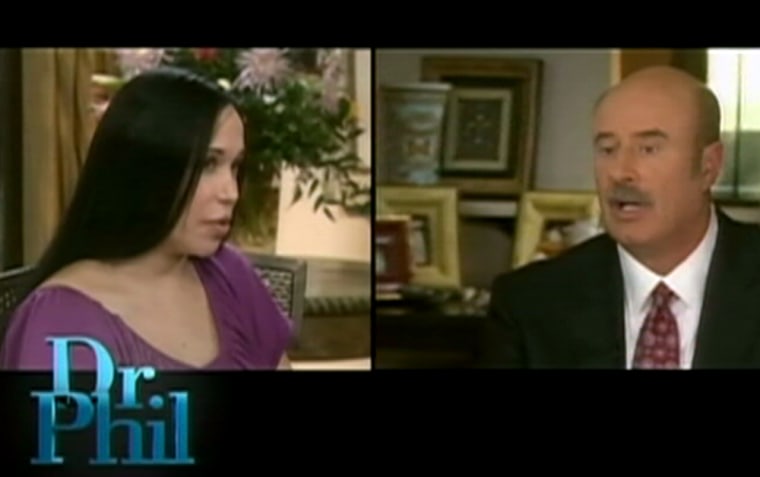 Suleman, sitting with her mother, Angela Suleman, told Dr. Phil that she would like to get a house with four bedrooms — one more than she has now. Her mother interrupted, saying that a mansion wouldn't be big enough for so many children and all the people it will take to care for them.
Lauer asked Pinsky if it is possible for the tale that has captivated the nation to have a happy ending.
"It already doesn't have a happy ending," Pinsky replied. "How could these kids possibly get adequate parenting?"
How did it happen?
Both he and Dr. Phil said that criticizing the mother does the children no good. The reality is that they are growing and will soon need adequate care outside the hospital. And good intentions are not enough to get that job done.
"I'm sure she means well, but she's in a horrible situation right now," Pinsky said of Suleman. He said that his own wife has already contributed money to the octuplet mom, because the real issue is the children.
"This is a situation that's occurred, we have to get behind and support her," Pinsky said. "It's clear it's all our problem now, these children. This mom cannot possibly adequately care for them."
Pinsky added that the real issue that society needs to address is how Suleman was allowed to have so many infants to begin with.
"The really big question is, 'What's wrong with the fertility industry that this is allowed this to happen? And how do we as a society step in to prevent this from ever happening again?' "