Emma and Noah are the official No. 1 baby names in the US for the second year in a row.
The Social Security Administration released its tally of the 2015 most popular baby names this morning on TODAY. The names on the Top 10 shifted less this year than in any of the past decade, with the Top 3 girls' names and the Top 6 boys' names remaining in the same order they held in 2014.
There was only one new name on the Top 10 for each gender: Harper replaced Madison for girls and Benjamin took the place of Daniel on the boys' side.
RELATED: Oh, boy! See how the top baby boys' names have changed in 5 years
"The names that are popular now are influenced by pop culture, video games, movies, celebrities, along with religion and family," says Social Security Commissioner Carolyn Colvin.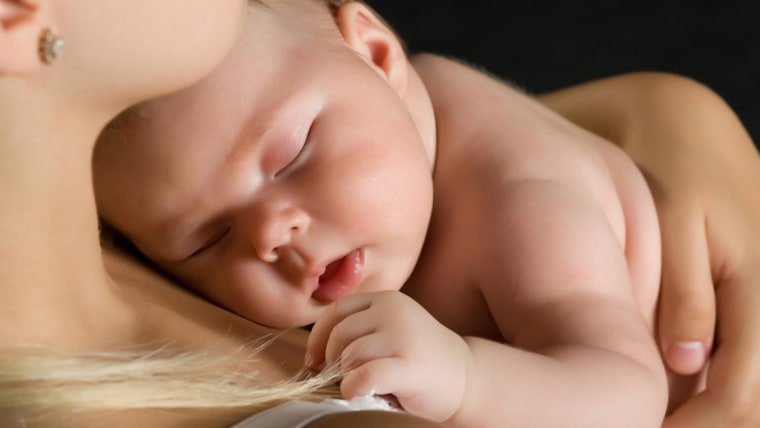 The Top 10 baby names for 2015, with the number of places each name has shifted compared with the previous year, are:
Girls
1. Emma =
2. Olivia =
3. Sophia =
4. Ava +1
5. Isabella -1
6. Mia =
7. Abigail +1
8. Emily -1
9. Charlotte +1
10.Harper +1
Boys
1. Noah =
2. Liam =
3. Mason =
4. Jacob =
5. William =
6. Ethan =
7. James +2
8. Alexander =
9. Michael -2
10.Benjamin +2
Emma, which moved back into the top spot last year, is a German name with an august literary and royal history as well as hot celebrity cred: Notable Emmas include Jane Austen's heroine as well as Madame Bovary, along with Emmas Stone, Roberts, and Watson.
Noah is the name of the Biblical patriarch who built the famous Ark. Meaning both rest and wandering, it's held the boys' Number 1 spot since 2013.
RELATED: Motherhood 'changed my world': Kelly Clarkson, other celebs on becoming a mom
The naming of Britain's Princess Charlotte propelled that name up the list, according to Social Security spokesman Mark Hinkle, while Harper may have benefitted from the publicity – not all of it positive – surrounding late author Harper Lee.
The Biblical Benjamin has been widely used for decades, but this is its first appearance in the Top 10.
The Social Security Popular Baby Names list is based on approximately four million names given to babies in the US in 2015. No. 1 names Emma and Noah were each given to about 20,000 babies, roughly 1 percent of the children of their genders.
RELATED: 'They're tiny, drunk animals': Julie Bowen talks 'Modern Family,' motherhood
There were more surprises on the list of fastest-rising names, all but two – Kaison and Omari – new to the Top 1000 in 2015. These hot names are more international, more diverse in every sense of the word, and more heavily influenced by pop culture.
They range from the fashion-influenced Basque girls' name Alaia, which rose over 2000 places to Number 664 to Riaan, the Hindi name of both a South African adventurer and a Bollywood baby which was up over 1300 places to Number 926. This hottest list also includes trendy word names such as Wilder, Briar, and Ridge, the names of historic heroes Zelda (Fitzgerald and Legend of) and (Aldous) Huxley, and undiscovered Biblical choices Jaziel and Canaan.
RELATED: Expecting soon? We've got a list of the most popular names for girls
The fastest-rising names are:
Girls
1. Alaia
2. Meilani
3. Aitana
4. Aislinn
5. Taya
6. Adaline
7. Briar
8. Zelda
9. Adley
10. Lennox
Boys
1. Riaan
2. Huxley
3. Wilder
4. Jaziel
5. Canaan
6. Kaison
7. Brixton
8. Ridge
9. Omari
10. Jabari