/ Source: TODAY Contributor
When Crystal Henry's 5-year-old daughter, Violet, began acting grumpy and wetting the bed, the Texas mom-of-two assumed it was just a phase.
Soon after, Violet developed verbal and physical tics, and became afraid to enter the preschool classroom she formerly loved. Still Henry and her husband, Cary, continued to care for their daughter and hope that her mood would improve.
"It wasn't until Violet had a full-on meltdown over a potty break that I realized something was really wrong," Henry wrote in a recent article for Romper.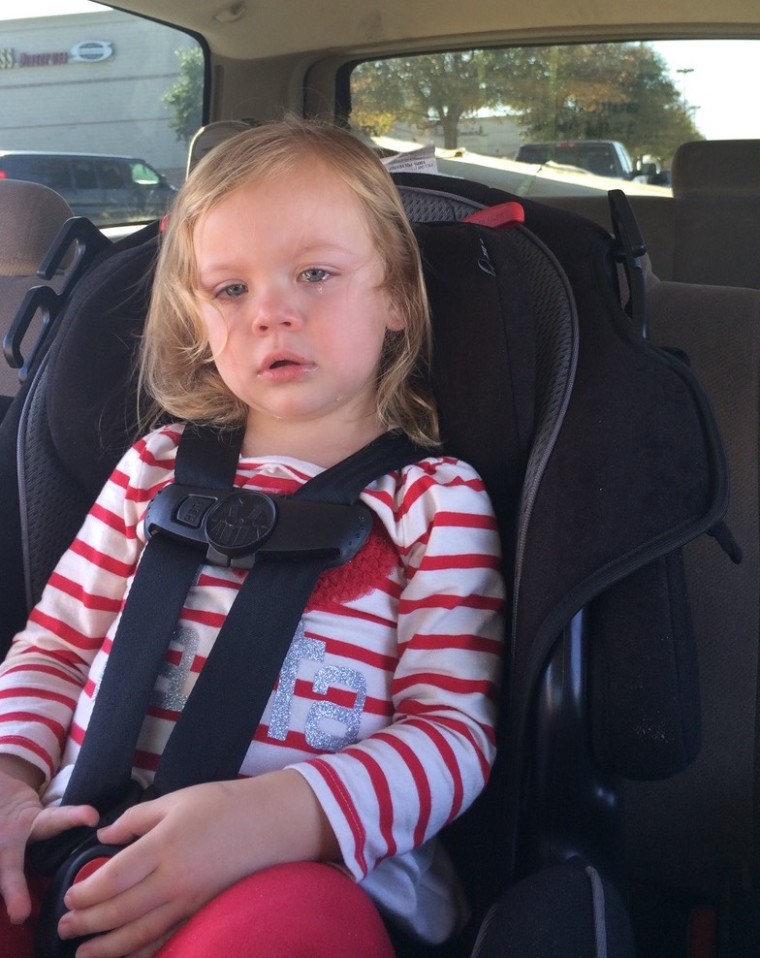 "She told me she needed to go potty," Henry wrote about the incident, which later led to Violet peeing herself while standing in front of her mother. "The bathroom was maybe 30 steps away, so I saw no reason why she couldn't just go alone. She told me she was scared to go alone, but I couldn't for the life of me understand why."
RELATED: Mother's intuition: Why we should follow our 'gut feelings'
In the article, titled "I thought my daughter was just moody, but it turns out she might have PANDAS," Henry candidly talks of her daughter's behavioral changes, and the series of events that led to an emergency room physician telling her about Pediatric Autoimmune Neuropsychiatric Disorders Associated with Streptococcal Infections (PANDAS.)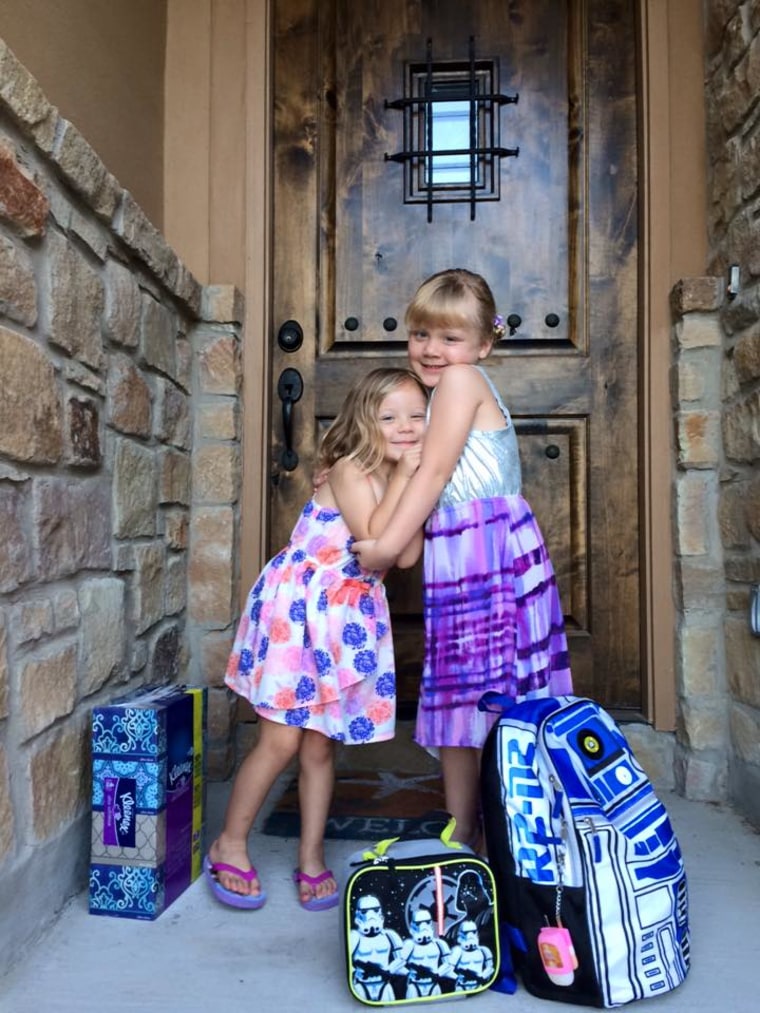 Dr. Rebecca Vickers, a pediatrician from Maryland, has treated several patients with PANDAS, and says that the symptoms of the disorder always have an acute, immediate onset.
"This is a kid who is totally fine and all of a sudden, is obsessing or having compulsions or severe anxiety," says Vickers, who explains that there are two versions of the autoimmune disorder — PANDAS, which is caused by the strep bacteria, and PANS, which can be caused by other infections and viruses, such as Lyme disease.
"An infection triggers an immune response that isn't normal," said Vickers. "It's a misdirected immune response that causes inflammation in a child's brain and leads to neurological symptoms."
According to Vickers, there are five criteria that must be present before PANDAS is suspected: significant obsessive/compulsive behavior or tics, abrupt onset of symptoms, a patient of prepubescent age, a history of strep infection, and a mix of other neurological symptoms such as loss of appetite, bed-wetting, decreased school performance and behavioral regression.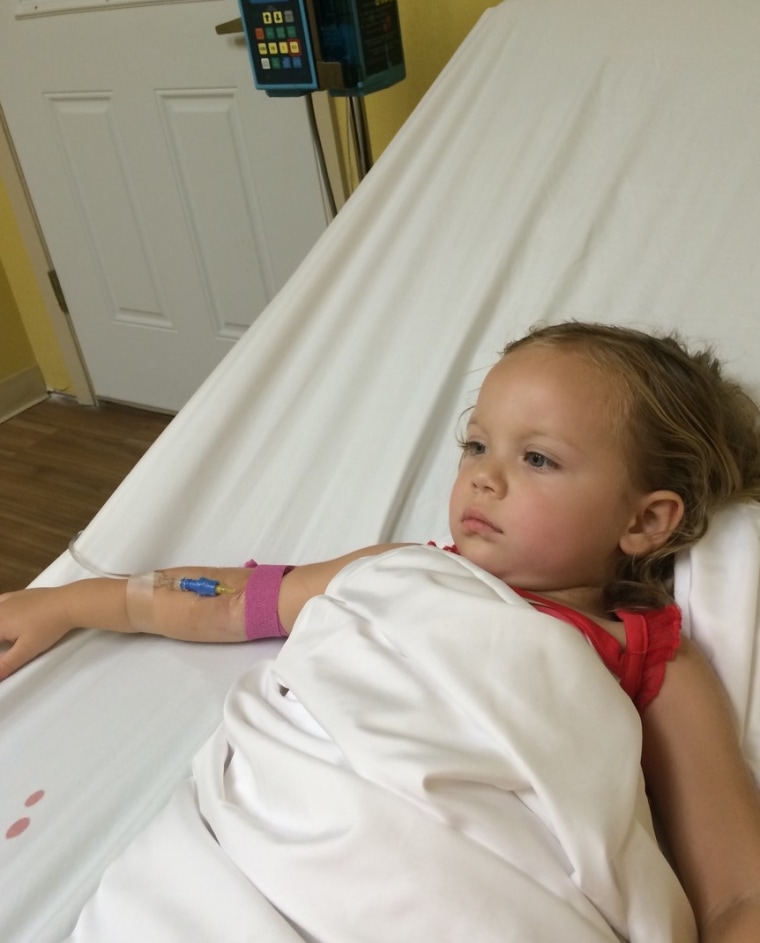 "I really wanted to just let parents know that they should trust their gut," Henry told TODAY Parents. "I don't want every parent of a grouchy child running to their pediatrician self-diagnosing, but I do think sometimes, as parents, we need to hear that children are inherently good and, more often than not, strange or unusual behavior is a red flag to an underlying issue."
PANDAS is diagnosed through a series of lab tests that measure antibody titers in the patient's system, and is treated in a myriad of ways, from extensive courses of antibiotics and steroids to IV immune therapy to train the immune system to stop having the misdirected response.
RELATED: How two garbagemen brought hope to the family of a little girl with cancer
Vickers cautions that the condition is rare and a bit mysterious.
"You could have 5 kids in the same class and they all have strep and only one — or maybe none of them — will get PANDAS," said Vickers. "The interesting thing here is really the immune system and why that one kid reacts like that to an infection or virus."
Henry says while her daughter has yet to be officially diagnosed with PANDAS, her gut instinct tells her Violet does have the condition. In the meantime, Henry is treating Violet for gastrointestinal issues and plans to have her tested for allergies and celiac disease.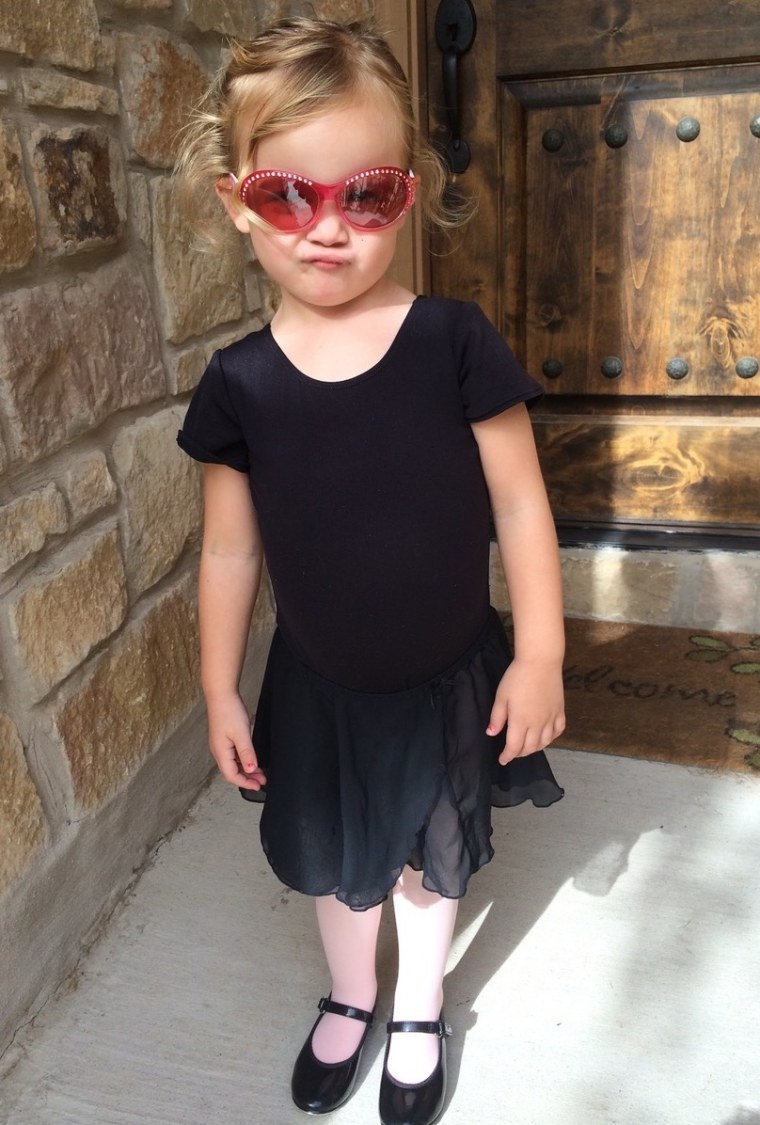 "It's a heartbreaking rollercoaster because she's really the sweetest, funniest little girl on earth," said Henry. "I'm so thankful that I listened to that tiny voice that told me to seek help for her."
Vickers describes the symptoms of PANDAS as "debilitating," adding that a child who develops the condition often goes from being happy and well-adjusted to being unable to function or leave the house.
To help small children with PANDAS understand the way they feel, Vickers recommends the children's book, "In A Pickle Over PANDAS."
"It's good to explain to a kid on a kid level why they're feeling like that," said Vickers.
Never miss a parenting story on TODAY.com! Sign up for our newsletter here.
And, Vickers urges parents who suspect their child may have PANDAS to be their child's advocate.
"It really is a complicated issue and sometimes, one treatment isn't the same for everybody," said Vickers. "If you're really thinking it's an issue for your kid, you have to really pursue it...if your child is not getting better, make sure to reach out to a PANDAS specialist."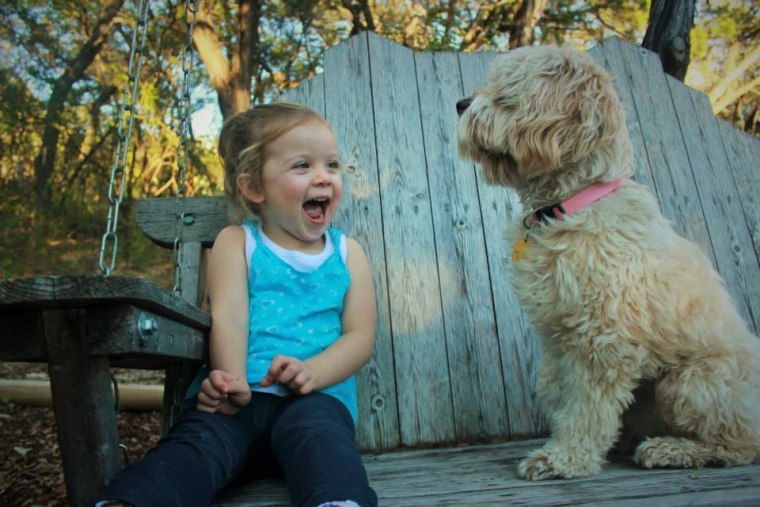 Henry says she's hopeful for Violet's future, knowing they may have caught the condition early enough to successfully seek treatment.
"I think we can beat this," said Henry. "She started singing in the shower again. I know that seems weird and small, but it's really a sign that my happy girl is still in there somewhere, and I know we can bring her back."