Blogger Katie Crenshaw is changing the way we see her little girl — and anyone whose appearance isn't considered "normal."
Crenshaw's daughter, 7-month-old Charlie, happens to have a big birthmark on the right side of her face. It's called a capillary hemangioma, and it's often known as a "strawberry mark."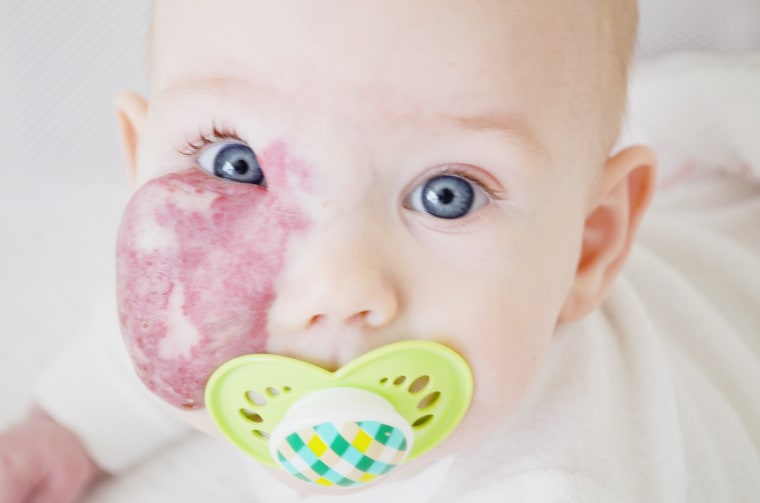 In January, the Atlanta-based mom posted an essay on her blog, Twelve and Six, titled, "What's Wrong With Her Face?"
In the post, she explains that she hopes to use the blog as a platform "to share some knowledge" about both capillary hemangioma and her daughter. She told readers that Charlie's birthmark is just cosmetic, but that the little girl does have to take medicine and go to the doctor frequently to ensure that the mark doesn't spread or affect her breathing or eyesight.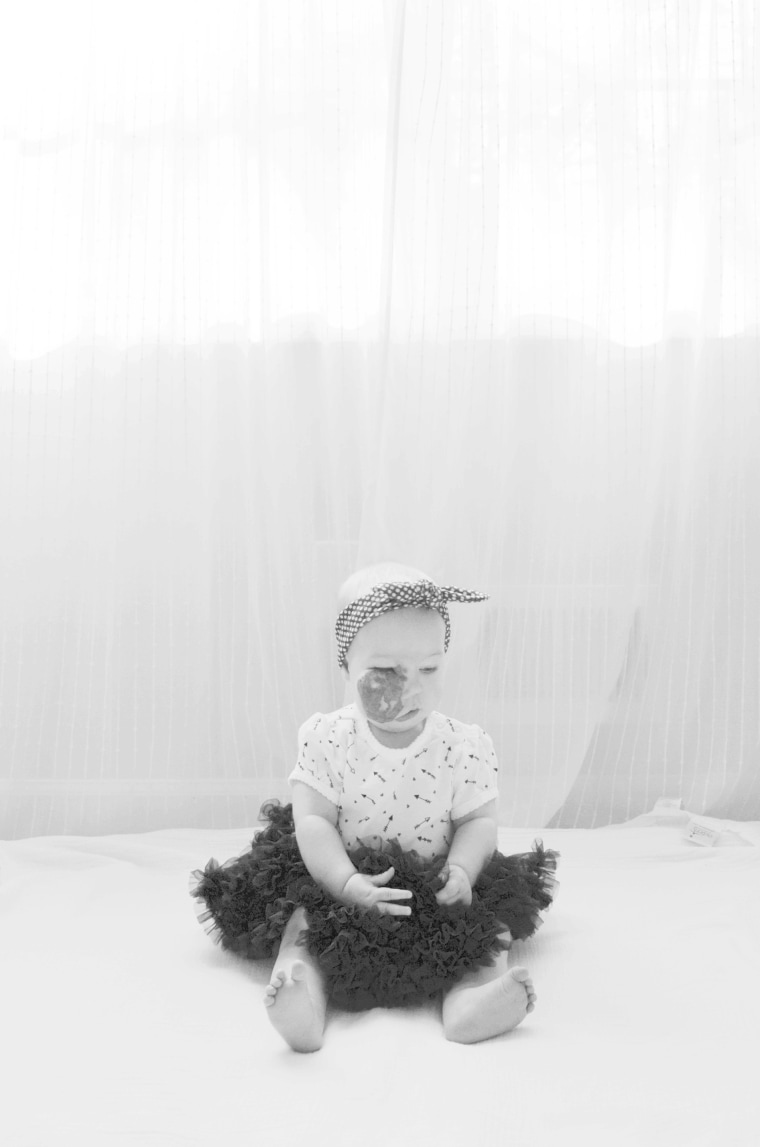 But perhaps most compelling are the remarks Crenshaw makes about the beauty she sees in her daughter. She emphasizes that her daughter is more than just the mark on her face, telling readers to "hold the pity. She's a healthy baby girl and we are blessed."
She added, "Her hemangioma is just as insignificant to who she is as a freckle on her arm. You don't need to mention it, and you don't need to wish it away."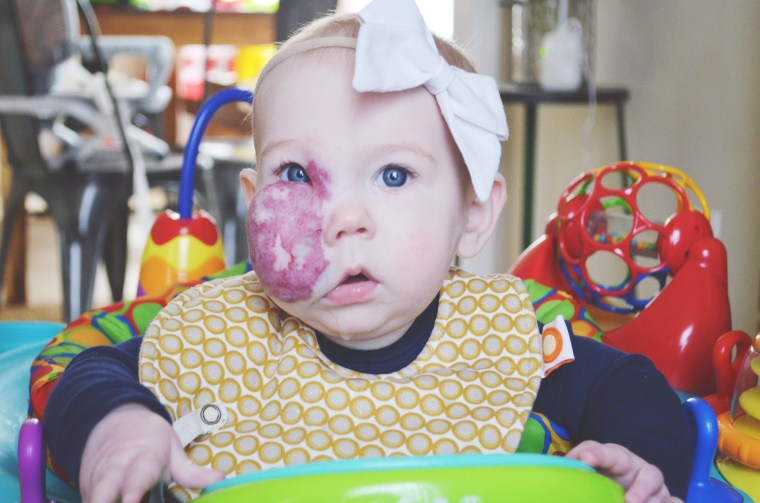 Crenshaw, who also posts beautiful photos of Charlie on her Instagram account, told TODAY.com that the very personal blog post didn't just get typed up and published; she had mulled over the idea for a while.
"It stayed in my drafts for a couple of months because I was too concerned about how people would take it, and if they would misread what I was trying to say," she said.
RELATED: When my son's anesthesiologist used the R word
But it wasn't long before she saw just how influential her words could be. Crenshaw was in a Facebook group with other mothers of children with hemangioma, and they helped her realize that she could be a force for good.
"This is really about people just needing to take a second thought about what they are saying," she said. "I wanted my point to be for people to challenge themselves."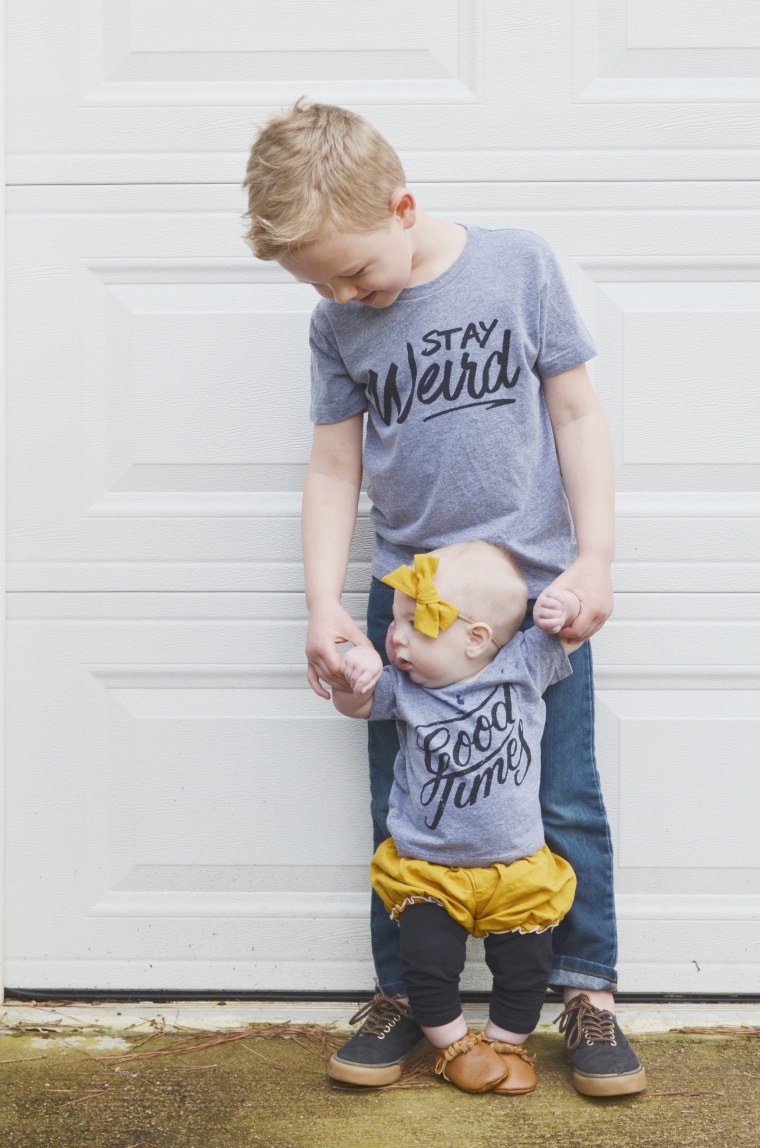 Crenshaw explained that in the Atlanta area, people "want to pray for you for everything," so they would often tell Crenshaw and her husband, Tyler, that they were praying for Charlie. But regardless of their good intentions, the overall sentiment was not exactly comforting.
"It insinuates that something about her appearance is going to be a problem for her," Crenshaw said.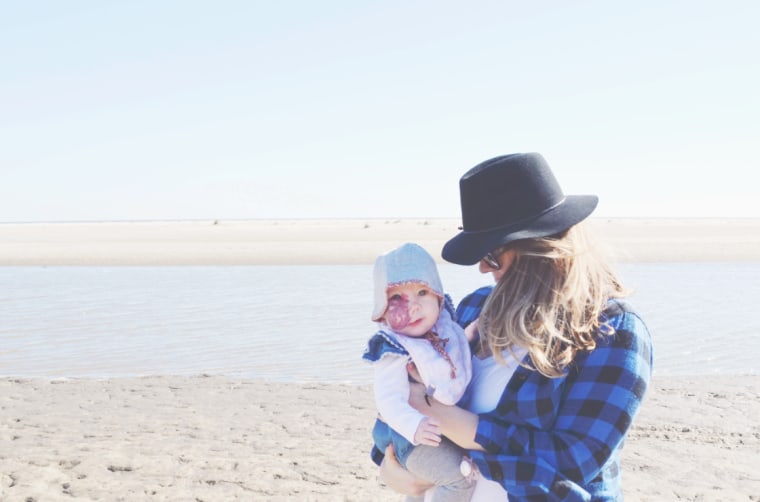 The proud mom first posted a draft of her essay to the Facebook group, and the response was overwhelming. "They were begging me to share [the essay] on behalf of all of them," she said of the other mothers.
RELATED: Dad says son's Down syndrome is the best thing that ever happened to him
Eventually, she decided to share it with the site The Mighty, and from there, it went viral.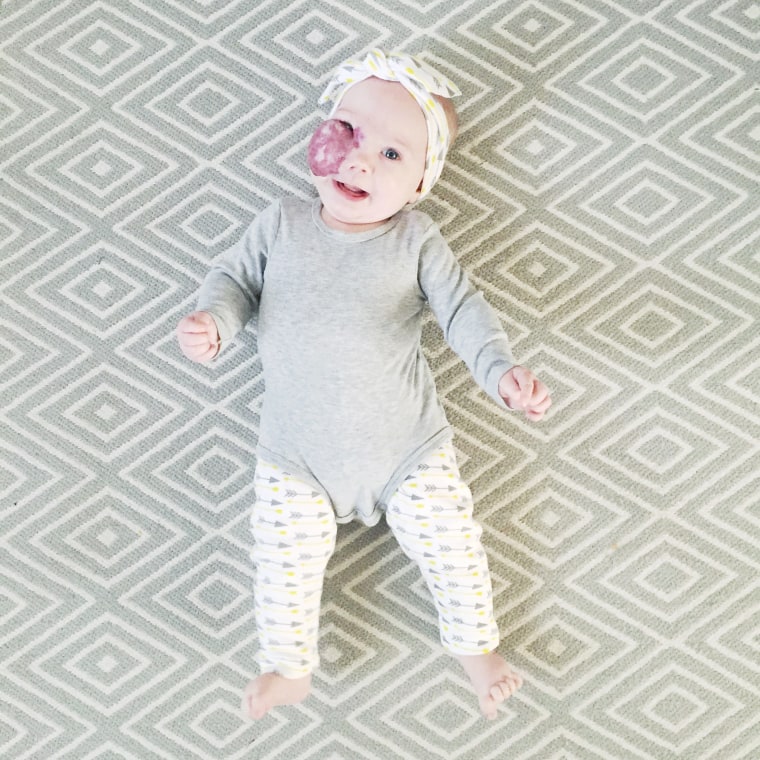 Since then, friends, family and strangers have reached out to Crenshaw with overwhelming support and messages of optimism.
"I am getting hundreds of messages from people all over the world in different languages," she said. "It's seriously moving and seriously special. I want to respond to everybody, but I don't have time."
Perhaps Crenshaw's message is resonating because it is deeply personal to so many. "People are sending me photographs from their childhood," she said. "One thing I've noticed after all of this is that every person who's been in this situation has overwhelmingly been positive and encouraging. The negative is from people who haven't been there."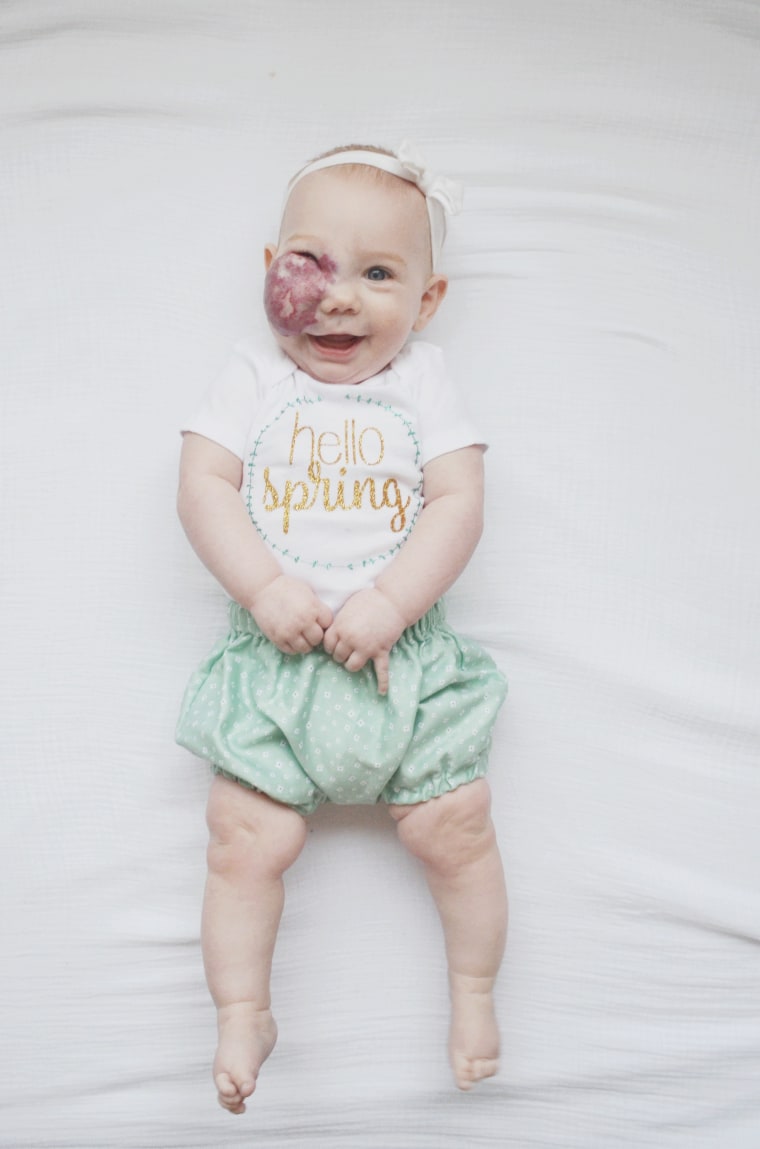 And whether or not people understand the main takeaway from Crenshaw's blog post and photographs, those who know Charlie personally can't get enough of the "very energetic, very emotional" baby girl.
"She's an old soul. She stares right through you. She's got an interesting dynamic about her," Crenshaw said of her daughter.
Crenshaw also opened up to the Huffington Post about why she and her husband haven't taken steps to remove the birthmark. "I don't feel I am doing her an injustice by not having it cosmetically removed to protect her from bullies," she said.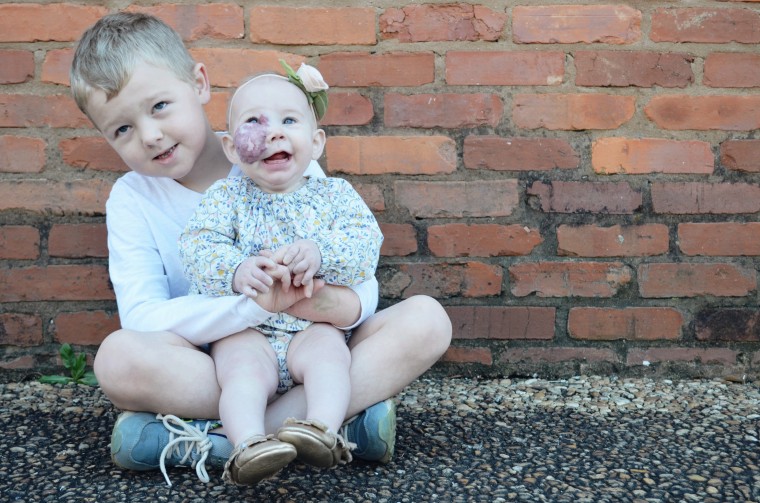 "As a child, I was bullied, and I had nothing wrong with me. I think to protect our children from bullies, we should instill confidence and values in who they are, the way they were made."
But just in case there are one or two bullies in Charlie's future, she'll have some help: Her big brother, 6-year-old Grayson, won't let anyone hurt her.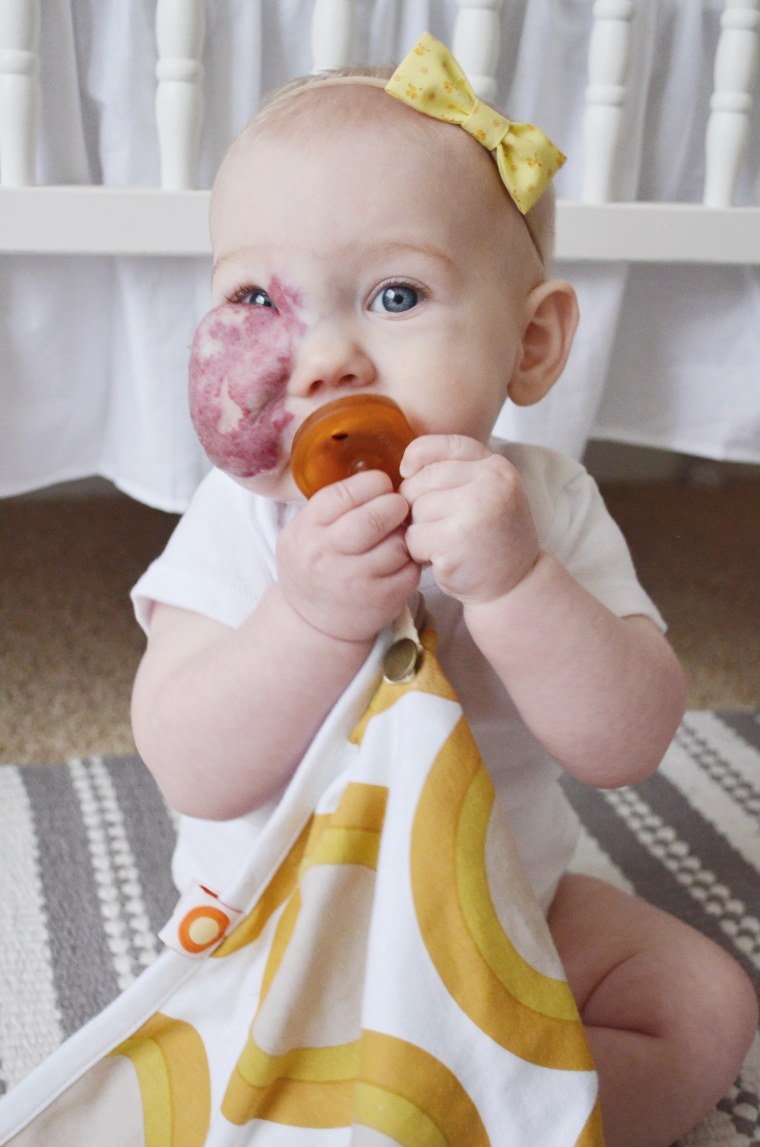 RELATED: How one dad helped his daughter wear her superhero costume with pride
According to Crenshaw, Grayson never really noticed when people would stare at the mark on Charlie's face, "as children mostly are innocent to that kind of stuff." But he did start noticing when Crenshaw brought Charlie to Grayson's class one day, and his classmates asked the infamous question: "What's on her face?"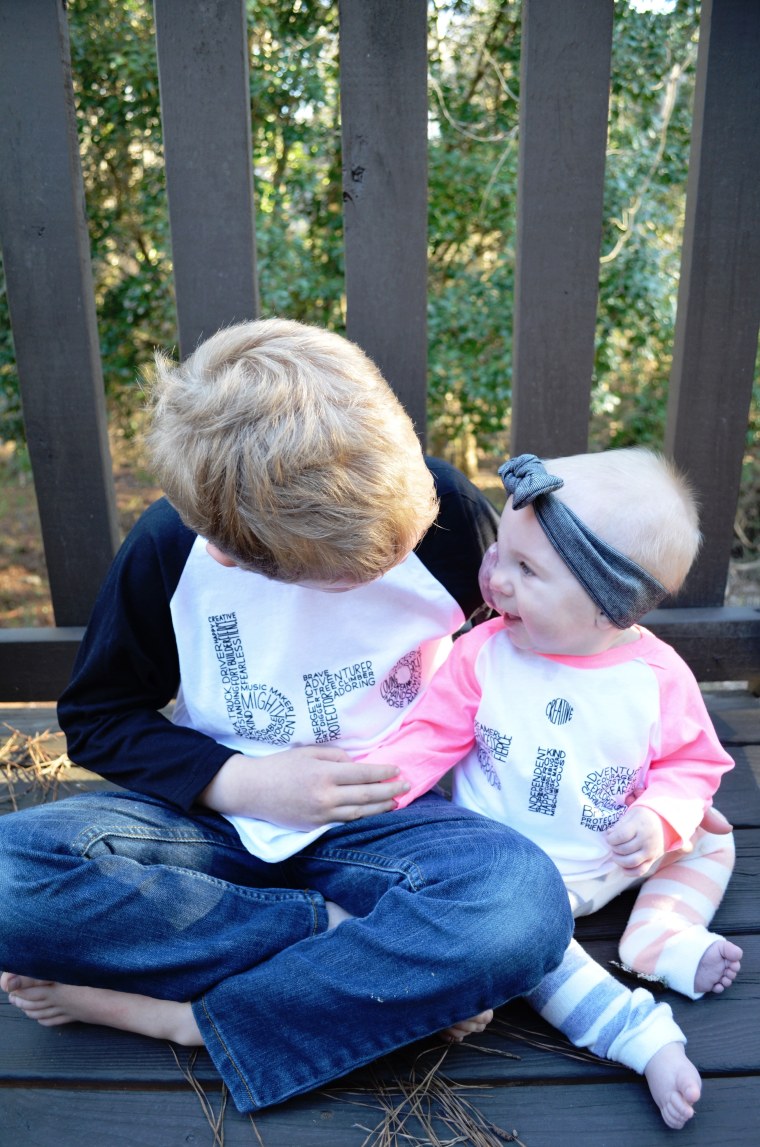 "It doesn't bother me at all," said Crenshaw of the question. "I'm happy to tell them what it is. But after that, [Grayson] was wondering, 'Why are people asking? Is there something wrong?'"
That's when his big brother instincts kicked in. He told his mother, "If anyone picks on her, I'm going to beat them up."
He continued. "I'm always going to protect her."
With that kind of support from her family, we think Charlie's one lucky little girl.