A harried mom who sent her 6-year-old to school without the chopped celery he was supposed to bring for a class activity took to Facebook to detail all the ways she's been an imperfect parent — and her post struck a chord with so many others that it quickly went viral.
Kara Lewis Newton, a mother of three from Fishers, Indiana, was getting her son, Jack, ready for school on Nov. 21 when she glanced at his assignment folder and discovered he was expected to bring celery with him for a soup-making activity.
"But we didn't have any at home," she said, "so I sent him to school without it. I felt badly."
After Jack left, Newton dashed to the grocery store, bought a bunch of celery, went back home to chop it up, put it in a plastic container and then — "praying that he gets it on time" — went back out to drop it off at school.
But before she delivered it, she paused to take a cute selfie of herself with the celery, which she later posted on Facebook, along with her "confession" of all the ways she's failed at parenting:
"I miss things.
My kids don't always have clean socks.
We ate at Wendy's last night.
I forget to RSVP to parties.
We never have cash when we need it.
My kid doesn't always have his coat.
There might be Halloween candy in their lunches.
I sign without reading sometimes.
And I don't always check my kids folders."
Then, rather than wallow in her shortcomings, Newton brought up some fundamental truths.
"I love them. And I work dang hard for them," she wrote, referring to Jack, his brother Silas, 11, and their sister Lila, 10. "And I'm banking on the fact that 20 years from now, they won't remember that their mom forgot the chopped celery. I am praying they remember how hard I fought for them every day to have a good life ... one where they know they are fiercely loved no matter what."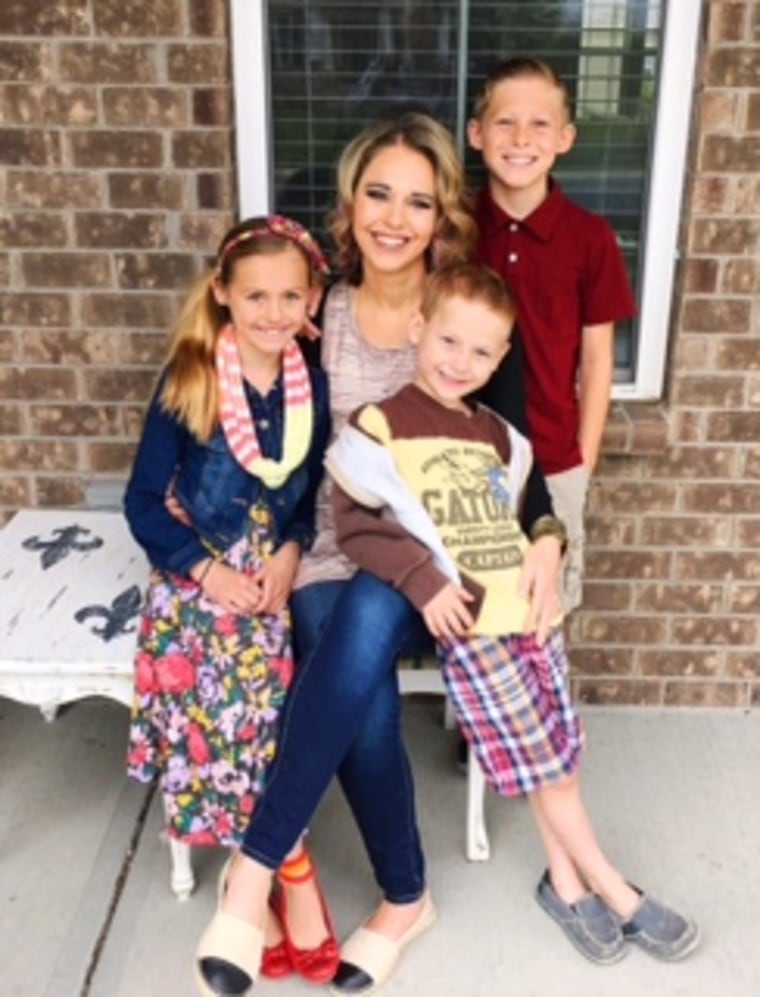 Other moms could relate. Within a week her post had gotten 57,000 likes, more than 2,000 comments and nearly 27,000 shares.
"This makes me feel so much better to know I'm not the only one," a poster wrote.
"I so needed this today," said another.
Why did Newton, who runs a cosmetics company from home, bare her soul on social media?
"It was the week of Thanksgiving and I was feeling overwhelmed," she said. "I work full time, I keep the house, I have three kids.
"I was feeling I was not doing everything for my kids, but I thought if I feel that way, there are other moms who feel the same way, too.
"We all talk about how guilty we feel as moms a lot of the time. I wanted other mothers to know we're all in this together. The most important thing we do for our kids is how we make them feel, which is loved."