Thanks to a string of holiday hits and specials, Michael Bublé has become synonymous with Christmastime. So it's no surprise that the crooner plans to keep the spirit of the season alive for his son back home.

But during a Monday morning visit to TODAY, Bublé admitted he'll appreciate the festivities a bit more than his baby boy, Noah.
"The tradition is to always be with the family and stuff," the singer explained. "But because he's only 1 years old, he'll have absolutely no clue of what's going on — which is great for me, because I get to open every single one of his presents. And I like opening presents."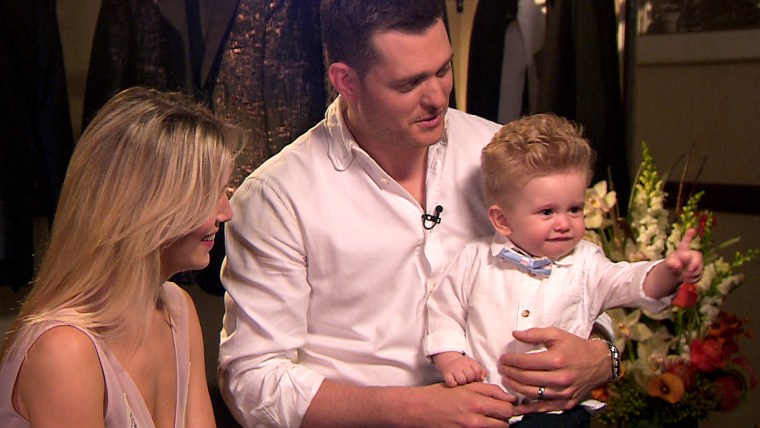 Of course, by the time Christmas day rolls around, Noah will actually be 16 months old, so he might give dad a little challenge when it comes to unwrapping those gifts.
Then again, Dad would be just fine with that, as Noah is his real gift. In fact, when Bublé found himself nervous on the set of his upcoming Christmas special — working with a musical legend like Barbra Streisand could make anyone nervous — it was the thought of his son that carried him through.
"I sat in the mirror that morning and I remember looking at myself and thinking, 'You know what? You're Noah's dad No. 1, and all of this other stuff is like icing on this great cake.'"
That's the gift that keeps giving!
See more from Bublé — and Streisand — when "Michael Bublé's Christmas in New York" airs Wednesday at 8 p.m. ET on NBC.
Follow Ree Hines on Google+.