Heath Harding, 18, says he's "the slacker" of his nine siblings. 
Sure, he earned a master's degree in computer science at age 17 and an undergraduate degree in English only two years earlier. But he did take "a bit of time off" inbetween, he told TODAY Thursday.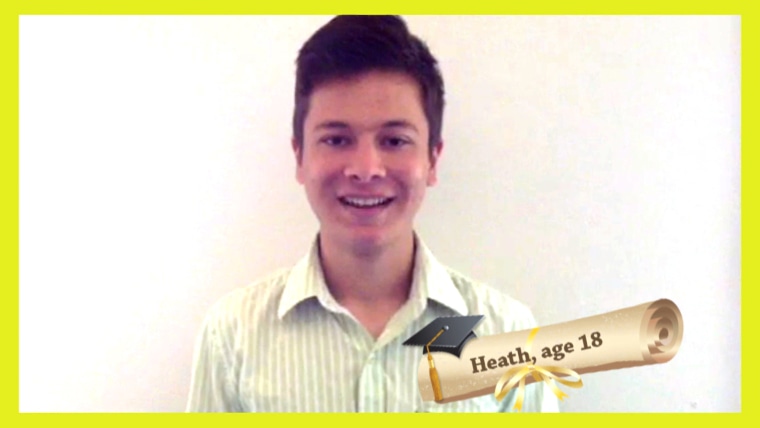 Gasp! That's life in the Harding family from Montgomery, Ala., the self-titled "Brainy Bunch," who boast seven children enrolled in college by the time they were 12 years old. 
In the Harding family, "slacker" is truly a relative term.

"We didn't have this great plan,'' mom Mona Lisa Harding told Matt Lauer. "It just kind of happened. We started homeschooling, and it was very efficient. Kids have to be educated, and as they accelerated, we had to find another option because they outdid me very young." 
Hannah, now 26, was the first to "outdo" her mom in math ("which is easy," Mona Lisa admitted to Kathie Lee and Hoda). So Mona Lisa got the idea that she could take an online college class and get college credit while she was still at home. The seven college-enrolled kids have taken a mix of courses online and attended in-person classes on campus.
Mona Lisa and her husband, Kip, have written about their family's success in a new book, "The Brainy Bunch: The Harding Family's Method to College Ready by Age Twelve." 
The Harding kids, who range in age from 4 to 26, all agree that they weren't pushed into a rigorous academic schedule but rather were passionate about it from an early age. Their hard work earned college scholarships.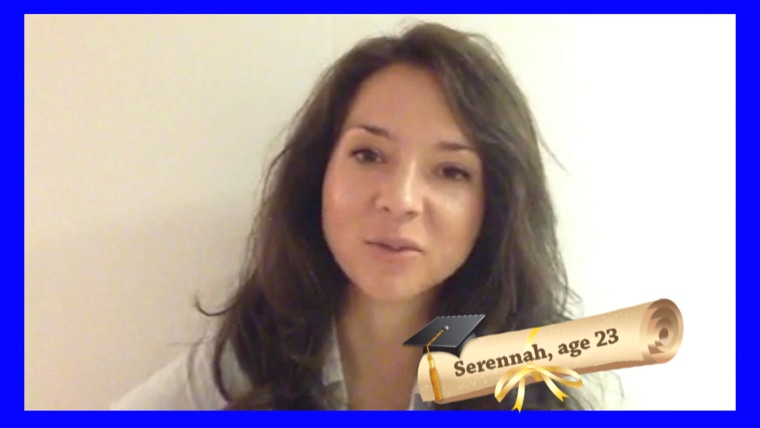 "It became a dream of our own individually,'' said Serennah, 23, a U.S. Navy doctor who's in her internal medicine internship at Walter Reed. "I think you've heard the saying, 'If you find something you love to do, you'll never work a day in your life.' I think of that a lot. There's challenges, but good ones."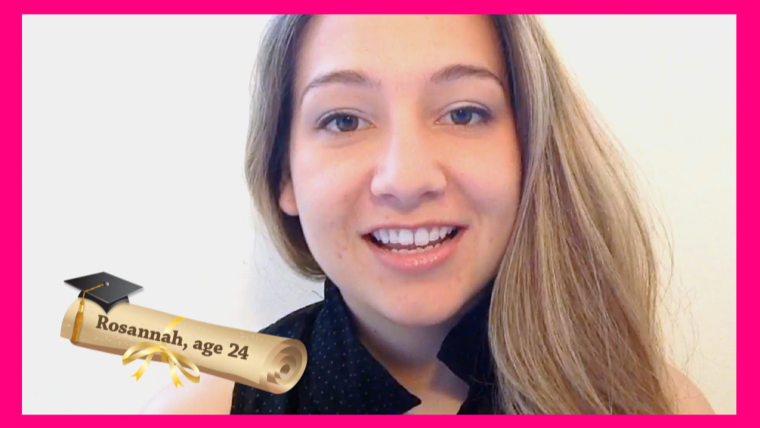 "It's not really a pushing environment,'' said Rosannah, 24, of growing up Harding. "It's finding your own inspiration, finding your passion."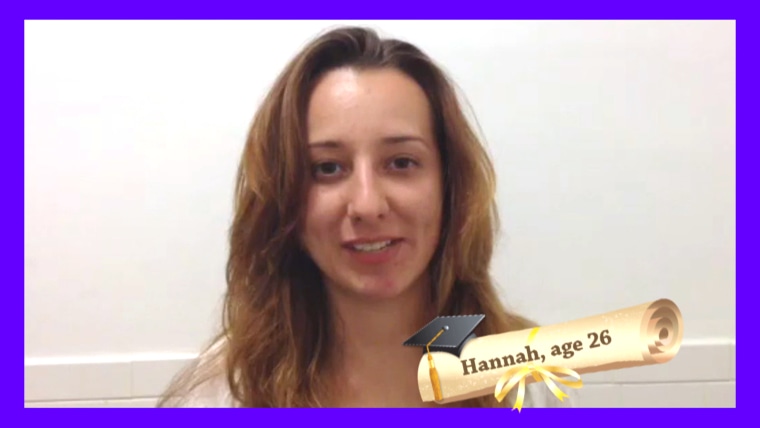 Hannah, the trailbalzer, started online college courses at age 12 and earned a degree in mathematics from Auburn University at Montgomery by the time she was 17. She went on to pick up two master's degrees and will begin work on her PhD at Tuskegee University this fall on a scholarship. 

Rosannah, a registered architect in New York City, became the youngest member of the American Institute of Architects after completing a five-year program by the time she was 18.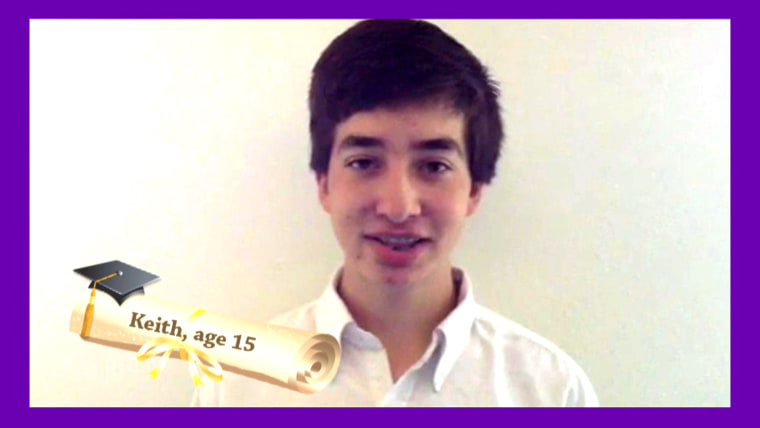 Keith, 15, is already a senior at Faulkner University, and his younger brother, Seth, 13, who's aiming to become an archaeologist, has been a Faulkner student since age 11. Katrinnah, 11, has taken the ACT and has an interest in law, and her sister, Mariannah, 8, talks about becoming a doctor. Lorennah, 6, and Thunder, 4, are next on the track to success. 

Lauer asked the family if attending college at such a young age meant missing out on their childhood. 

"I would say you're unleashing the inner kid because you're letting them do what they want to do in life, and so if you program their studies in that way, then you're really getting them to do what they want to do,'' Kip said. 
"It's all about balance really," Rosannah said. "When I finished, I was 18 years old, and I started working right away, but I had a support network. It's doing your passion, but also being social with the people your own age." 
"I think we're socially enabled, actually,'' Heath said of being the youngest in a group of classmates. "It gives us a good thing to talk about, a good conversation-starter." 
"One thing that my friends have told me is that they know people in college that are less socially aware or less socially able than I am,'' Seth said. 

Mona Lisa and Kip have made sure to set time aside for the kids to be kids.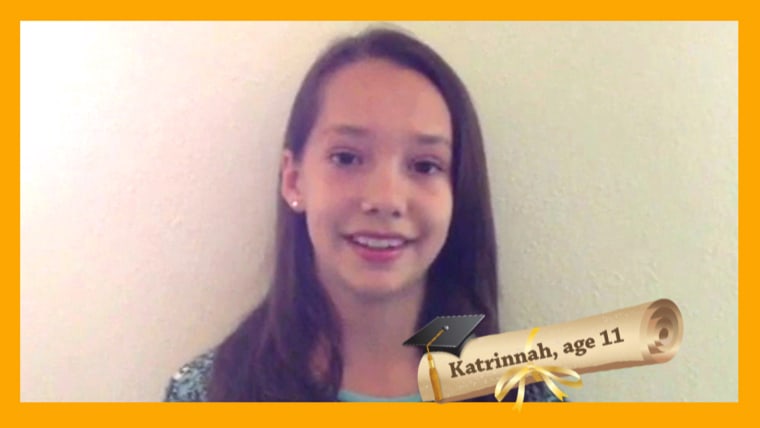 "Now we do a 'Friendship Friday' thing where all the homeschoolers in our local area, they all come to this park at one o'clock on Fridays,'' Katrinnah said. "So we do our school and once they're done, we pack up the van and we drive over to the park." 

"We're just talking about academics, where do they go for the academics,'' Mona Lisa said. "Once the homework is done, they're just jumping on the trampoline." 
Reading early built a foundation that allowed the kids to advance quickly. 
"When they decide, 'I'm really interested in this' and read more and more books in that area, you show them more of the end game than the up front,'' Kip said. "You do this in the third grade, this in the eighth grade, this in the eleventh grade. Instead, just show them the end — backwards engineering. And then let them go as fast as they can go." 
In a TODAY Facebook poll, 93 percent of voters said they would not want to raise their children like the Hardings. 
"If they read our book and you asked them again, I think it would change,'' Mona Lisa said. "It's how to raise happy, fulfilled, don't-stress-out-over-homeschooling (children)." 
"I think that if there's a good approach to the book it would be one where any parent looks at, how can they raise a child like my mother just said, happy, and find their passion, whether they're 30 years old starting a degree or 15,'' Serennah said. 
Follow Scott Stump on Twitter and Google+.