It's the photo seen around the world — re-created six years later.
The Ohio-based McGhee family, who welcomed sextuplets in 2010, recently posed for an updated version of their famous photo, and it's clear a lot has changed.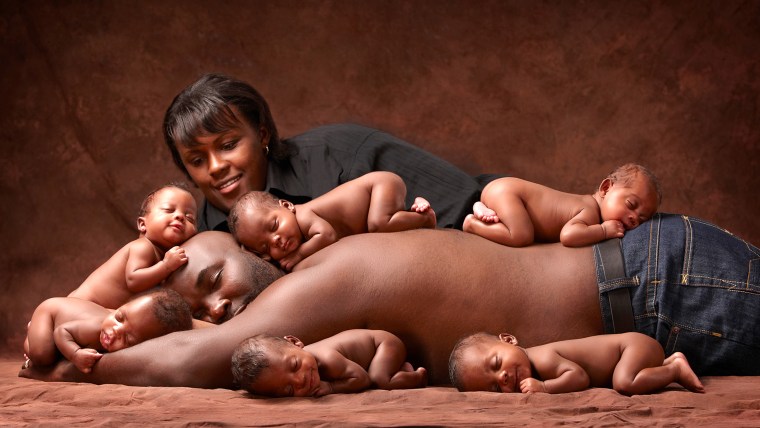 For starters, those babies aren't so tiny anymore.
RELATED: World's first set of surviving septuplets to turn 18
Siblings Elijah, Issac, Josiah, Madison, Olivia and Rozonno Jr., who turn 6 years old this week, huddled around their mom and dad for the photo, which was shot by Brian and Janine Killian of Peters Photography, the same photographers who took the original image.
"We knew that one was special," Brian Killian told TODAY of the first time he photographed the McGhees. "I think people still remember seeing it six years ago. To have six little babies asleep on their dad — that's a unique portrait."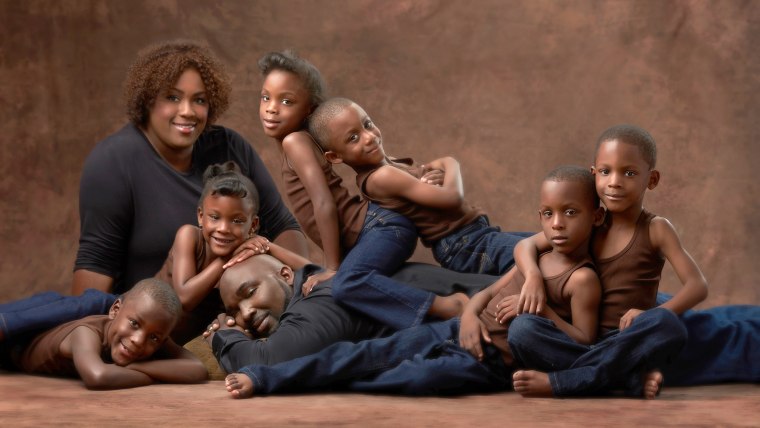 The photo was commissioned to promote their new reality TV show on the UP network, "Growing Up McGhee," which premieres tonight.
The show isn't the family's first time on the small screen, though. They also had a reality show on the Oprah Winfrey Network, "Six Little McGhees," which ended in 2014.
RELATED: Mom with triplets and toddler shows epic bedtime routine in viral video
Their new series shows how parents Rozonno and Mia McGhee balance taking care of six children while also running their carpet-cleaning business.
The siblings made history on June 9, 2010 as the first set of sextuplets known to be born in Columbus, Ohio.