It's hard to imagine in this age of celebrity baby bumps, but not too long ago women were expected to hide their pregnancies with shapeless fashions.
Billowing caftans and roomy A-line dresses ruled for nine months — and designers seemed to think that women expecting a baby wanted to dress like one. Think gingham checks and over-sized bows.
Thankfully, maternity style has evolved. While it can still be challenging to dress your growing baby bump, women can find fashionable maternity clothes in a variety of styles and price points. (And can we get a "Hallelujah" for leggings, aka the pregnant lady's best friend?)
"It's all about keeping true to your own style," Zanna Roberts Rassi, senior fashion editor for Marie Claire and fashion correspondent for E! News, told TODAY's Savannah Guthrie (who happens to be eight months pregnant herself).
As TODAY Parents reader Stephanie Walton Anderson told us on Facebook, "I love how everything looks great on a pregnant lady. ... Bumps are always in!"
Rassi put together four maternity looks to help expecting moms stay confident and look fab while rocking the baby bump.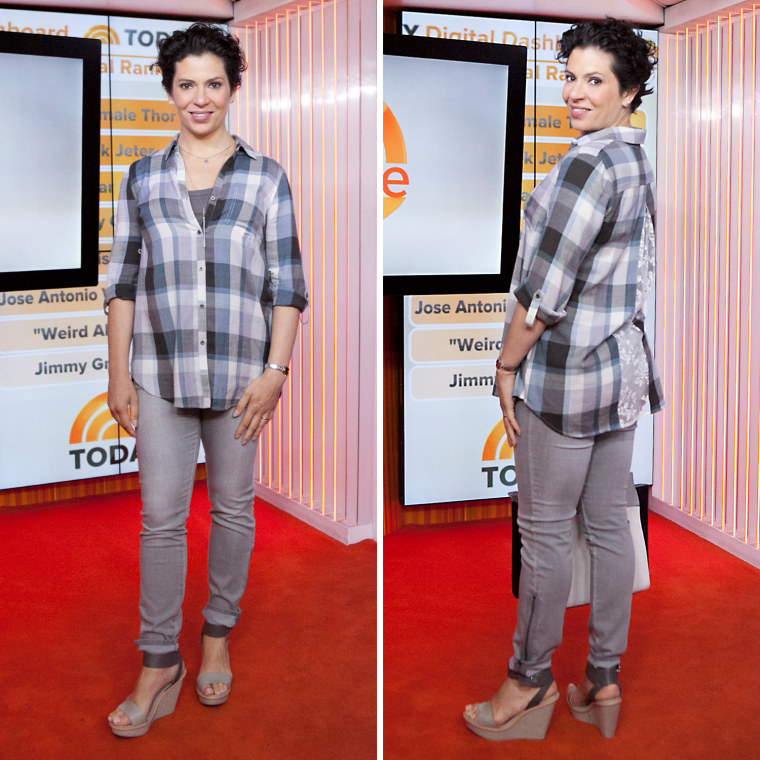 The second trimester of pregnancy can be a challenging time to dress, as the bump may not be that noticeable yet. Rassi recommends wearing a loose blouse, paired with a pair of skinny jeans (plaid shirt, Wendy Bellissimo for Destination Maternity, $38; grey denim moto pant, Wendy Bellissimo for Destination Maternity, $48).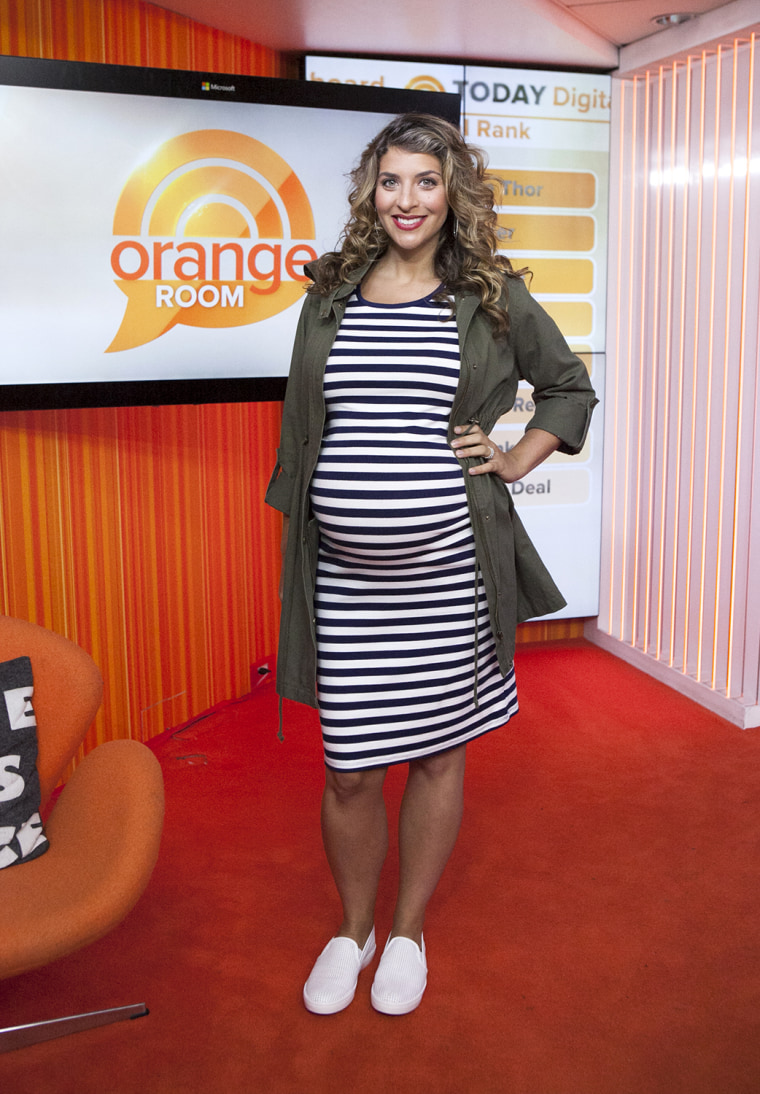 Embrace the bump with some neutral-colored stripe clothing. "Nothing too rainbow," Rassi said (Liz Lange Maternity dress, Target, $24.95).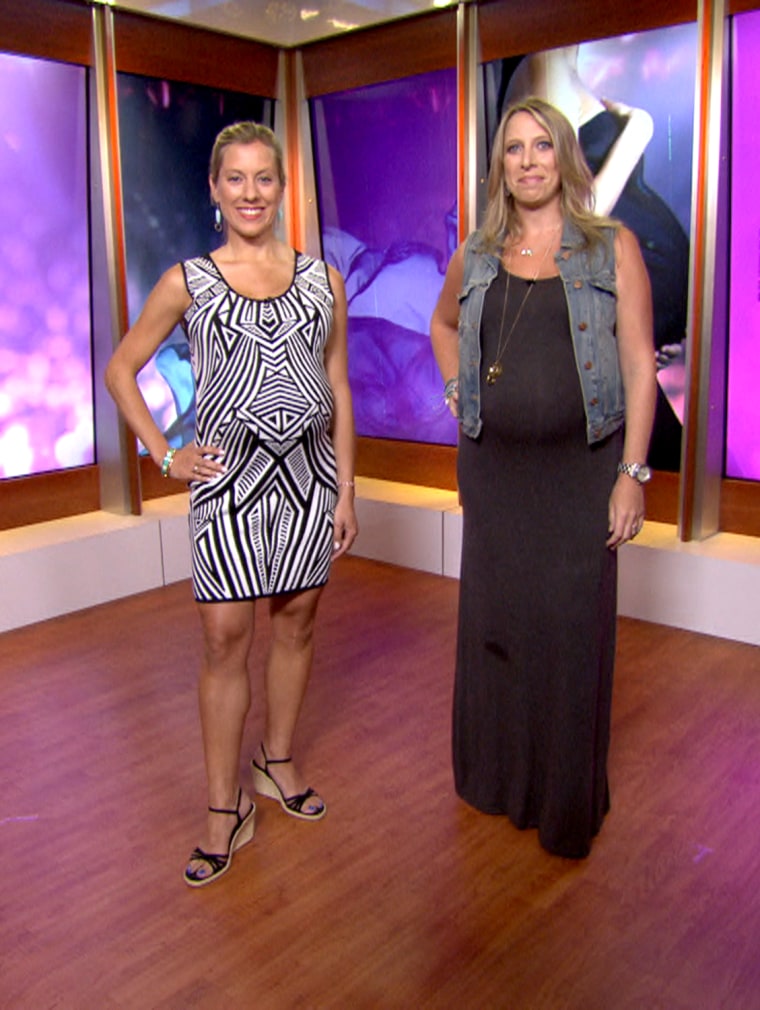 Graphic prints may seem scary to put on top of a growing belly, but Rassi promises that with one simple rule, pregnant women can embrace the prints. "Go for something with straight lines that contours the body," she said. And don't forget to pick up staple maxi dresses, as they can work well after pregnancy is over (on the left: dress, Macy's, $98; on the right: dress, Target, $25.99; vest, Gap, $69.99).
TODAY Parents readers have some awesome pregnancy style of their own, and shared some wonderful looks with us on our Facebook page.