Joan Rivers, the mother of all comedians, is gone. And I am so, so sad.
I wanted to be the next Joan Rivers. After spending 15 years as an entertainment executive and giving birth to three kids, I turned my entire life upside down to go into stand-up comedy. I wanted to laugh, I wanted to poke fun, I wanted to say something — anything — that would make sense of this crazy job called motherhood. Joan Rivers was my idol.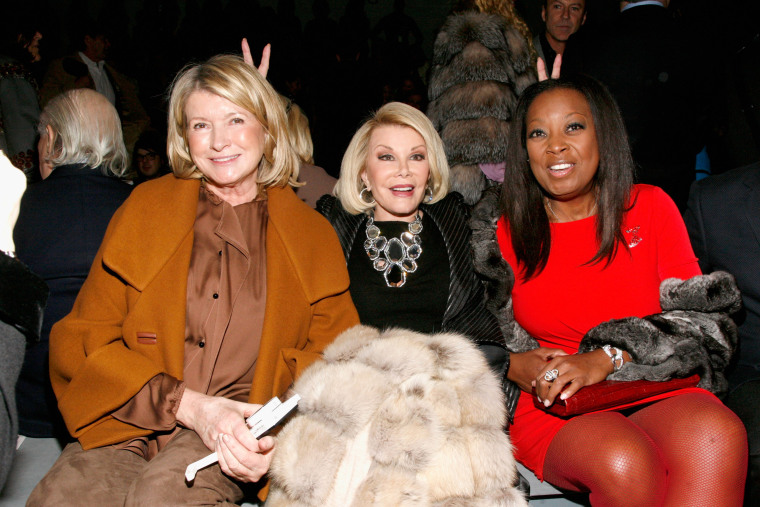 Two years ago, I got to write for the "Fashion Police" blog and attempting to channel her energy and wit into the voice of each post was one of my favorite challenges. One day, I got to join the writers' meetings and sit at the table with her. She was half my height, and I was in awe. She was a force of nature. And damn, she was funny.
So in honor of the woman who inspired me to "find the funny," and who made all of us laugh, here are some of her funniest quotes reflecting on the "joys" of motherhood.
1.  "Don't tell your kids you had an easy birth or they won't respect you. For years I used to wake up my daughter and say, 'Melissa you ripped me to shreds. Now go back to sleep.'"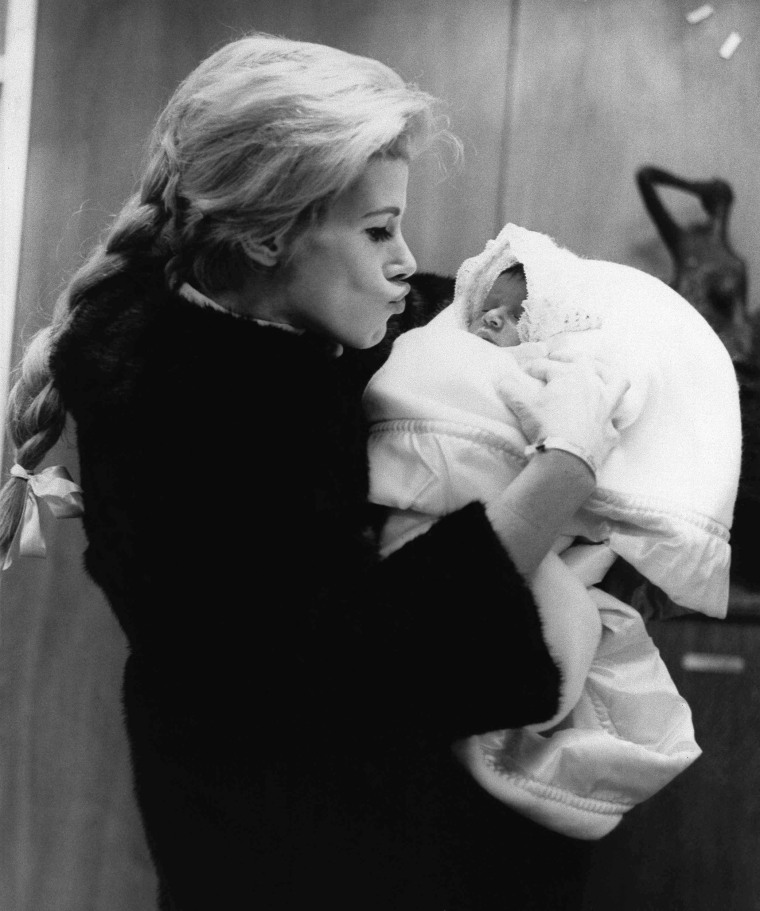 2.  "A child of one can be taught not to do certain things such as touch a hot stove, turn on the gas, pull lamps off their tables by their cords, or wake mommy before noon."
3. "My mother could make anybody feel guilty – she used to get letters of apology from people she didn't even know."
Watch: Joan Rivers wanted her funeral "to be a showbiz affair"
4.  "The only time [my daughter, Melissa] really cried is when I sat her down and told her that she was not adopted."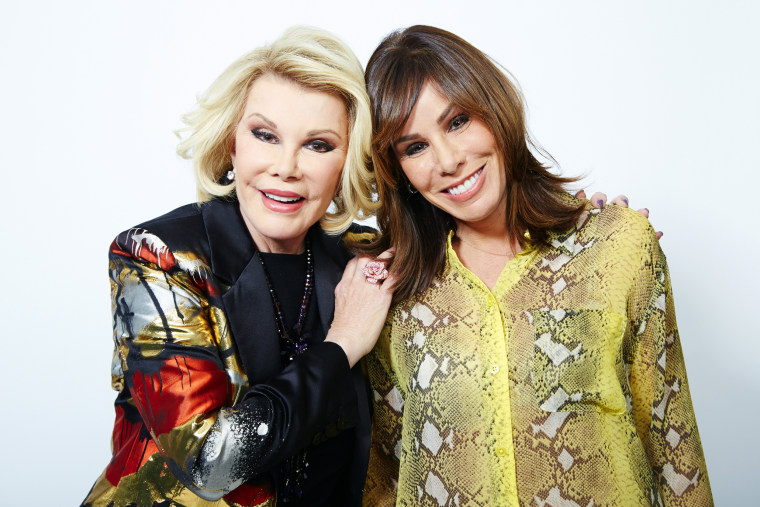 5.  "I hate housework. You make the beds, you do the dishes and six months later, you have to start all over again."
6.  "My best birth control is now to just leave the lights on."
Watch: Susie Essman and Kathy Griffin remember "trailblazer" Joan Rivers
7.  "Since we're all adults here, let's be brutally honest — most babies are not actually attractive. In fact, they're weird and freakish looking. A large percentage of them are squinty-eyed and bald and their faces are all mushed together, kind of like Renee Zellweger pushed up against a glass window."
8. "Grandchildren can be f&*ing annoying. How many times can you go 'And the cow goes moo and the pig goes oink?' It's like talking to a supermodel."
9. "My daughter and I are very close. We speak every single day and I call her every day and I say the same thing, 'Pick up, I know you're there.' And she says the same thing back, 'How'd you get this new number?'"
Pioneering female stand-up comic and TV host was the queen of "Can We Talk?" gossip.
Sarah Maizes is a writer, comedian, and parenting humorist. She's the author of several books for adults and for kids, including her latest picture book, "On My Way to School." For more of Sarah's parenting wisdom and unsolicited advice follow her on Facebook , Twitter  and at SarahMaizes.com.