Adults grieved when President John F. Kennedy was shot, but so did children. New documents reveal just how much, with some kids blaming themselves for his death, others telling his widow they loved her and many just eager to express their sadness.
Exactly 50 years after Jacqueline Kennedy thanked the nation for the outpouring of sympathy after her husband's assassination, the John F. Kennedy Presidential Library and Museum on Tuesday released a new series of condolence mail from the First Lady's personal papers.
Some of the 22,000 cards and letters — managed by the widow's personal secretaries because they required special handling — were from children, sweetly expressing their sorrow and offering gestures of kindness.
Bob Thorn, a 13-year-old boy from Glen Head, N.Y., told Mrs. Kennedy he felt responsible for the president's death.
"I feel I had to write you this letter because to me if I didn't it would be un-American," he wrote. "I was very sorry that your husband… was assassinated by an insane person. It was kind of my fault because I feel I wasn't a good student."
His grade in American history was a C, Bob explained, but moved by the country's tragic loss he promised to get an A next term.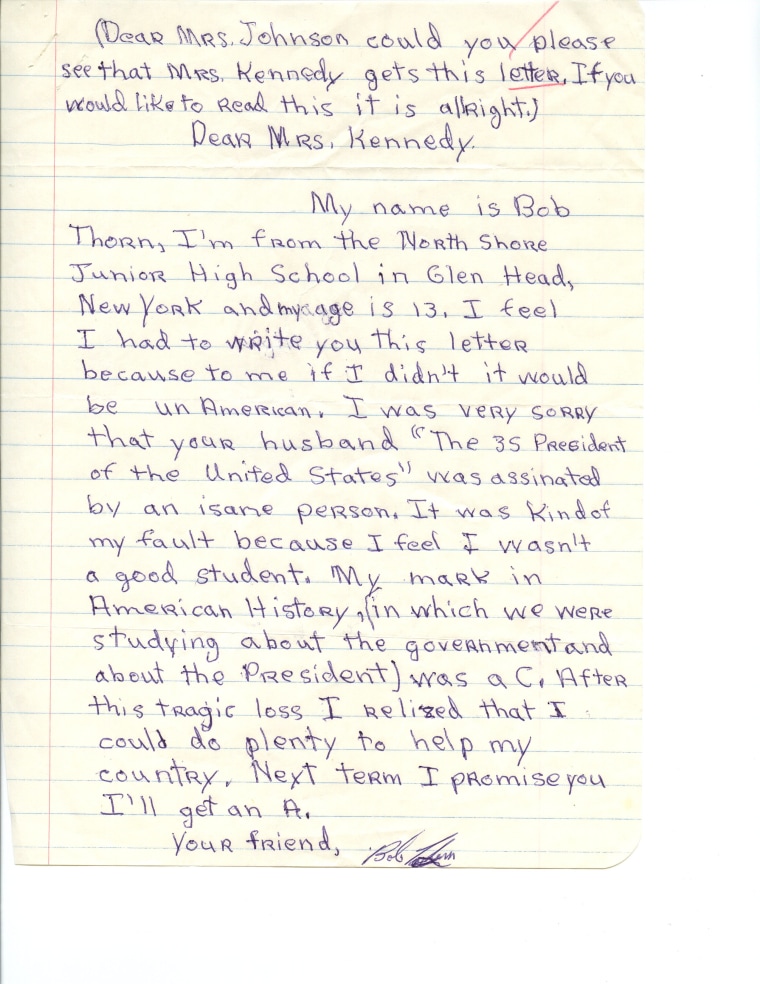 In another letter, a group of boy scouts offered to help the First Lady move to her new apartment in New York City.
Clifton Ward Stanley, a high school student in Queens and president of the Boy Scouts of America Explorer Post 187, told Mrs. Kennedy that members had volunteered their time "so that it will not cost you so much" to move. Mrs. Kennedy's secretary declined the "thoughtful offer."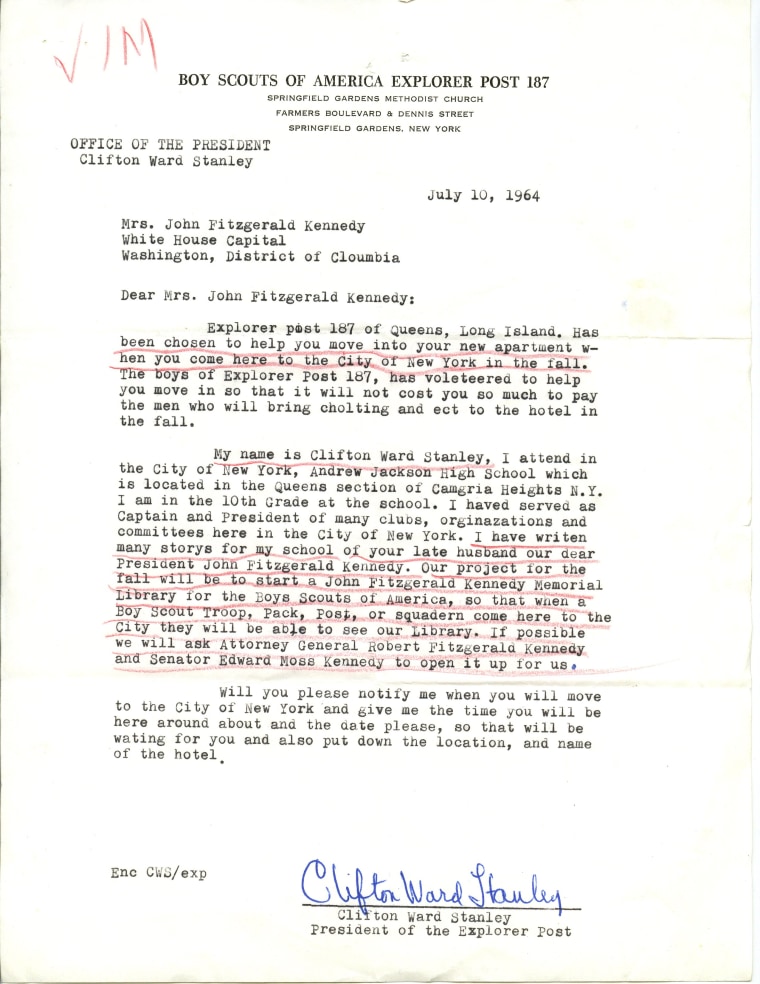 Some kids wrote directly to the Kennedy children. Mabel Mattero, a 12-year-old girl from New York, addressed her letter to Caroline Kennedy and offered her a portrait drawn in crayon.
"I am sorry to say I am a bad speller, so this letter was written for me by my music teacher," the note says. "I think the drawing has your father's eyes. But the drawing may not be good, so if you will not keep it, please return it to me."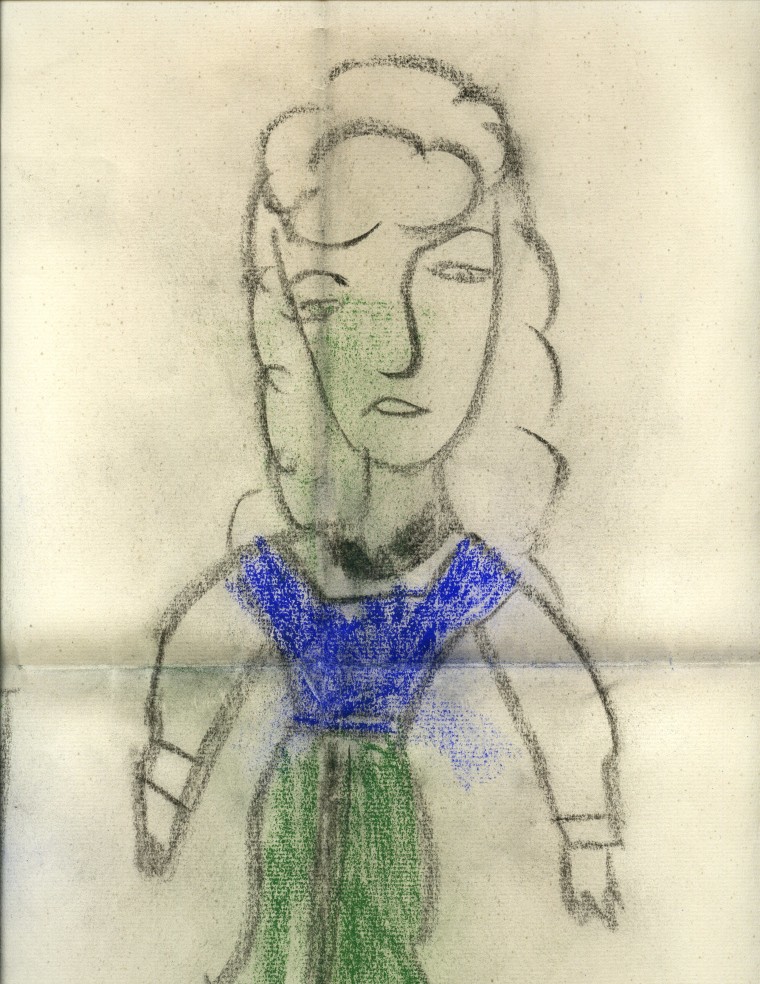 Meanwhile, 10-year-old Bridget Faith Herbert from Lake Charles, La., told Mrs. Kennedy she was the "nicest lady in the whole world" and described how she sometimes dreamed about the president and the first family.
The girl told Mrs. Kennedy she saw the photos of her desperately climbing onto the back of the car moments after the assassination and shared that she would have done the same.
She also issued an invitation for the First Lady to visit her home and rest.
"You may not think that a young person like me would love you but I do very dearly," Bridget wrote. "I would love for you and your children to come over to our house when you are not busy."