/ Source: TODAY Contributor
When Danny Arnold's 3-year-old daughter, Phoebe, was embarrassed to dress as Batman for Superhero Day at her nursery school, Arnold dug out an old Superman Halloween costume and walked into class alongside her.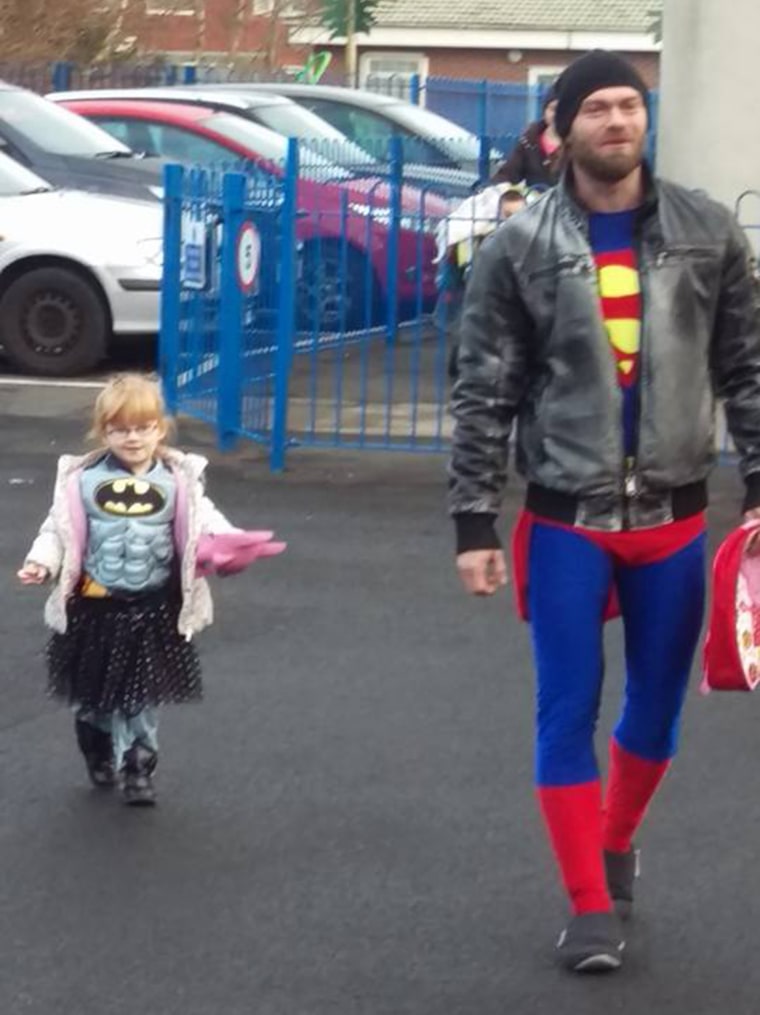 "Danny had bought Phoebe the costume, but she didn't want to wear it because she thought it was a costume for boys and people would laugh at her," said Claire Phipps, Danny's fiancé.
"He told her he would take her to nursery dressed as Superman, and that it didn't matter what anyone else thought just as long as she was happy," said Phipps, who lives in England. "He told her if anyone said anything, that their opinions didn't matter because the costume wasn't just for boys — girls could wear it as well."
Phipps later submitted a photo of the dynamic duo to the Life of Dad Facebook page, where thousands of people have liked, shared and commented on the image.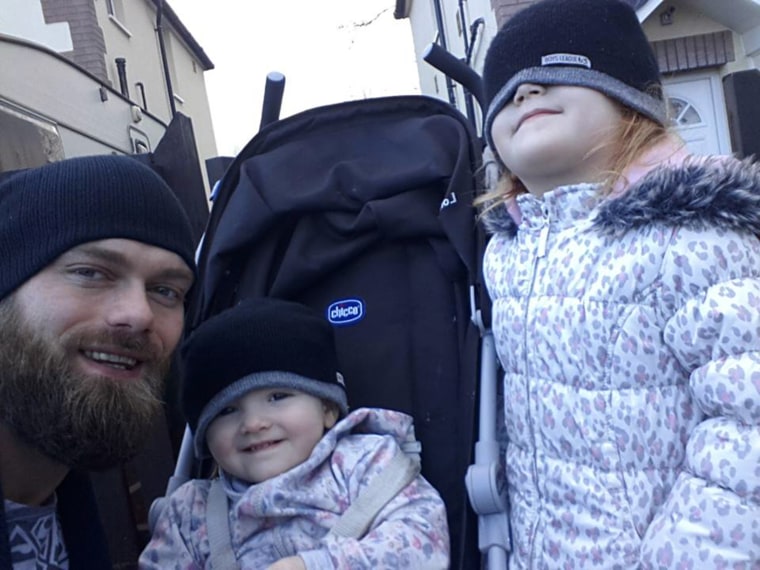 "I wanted to show everyone what a good dad Danny is and how he would do anything to make his baby girl happy. He loves his girls and they are his world," said Phipps.
Arnold says while he originally thought the photo would make people laugh, he's pleased that it is also sending a positive message about fatherhood.
"I very much love doing things for my girls," said Arnold. "The responsibility of looking after my family and protecting my girls is very much a happy and natural role for me. I'm of the belief that, if I show my girls how they should be treated by men, then they will have very high standards when they are older...so I am making sure to set the bar very high."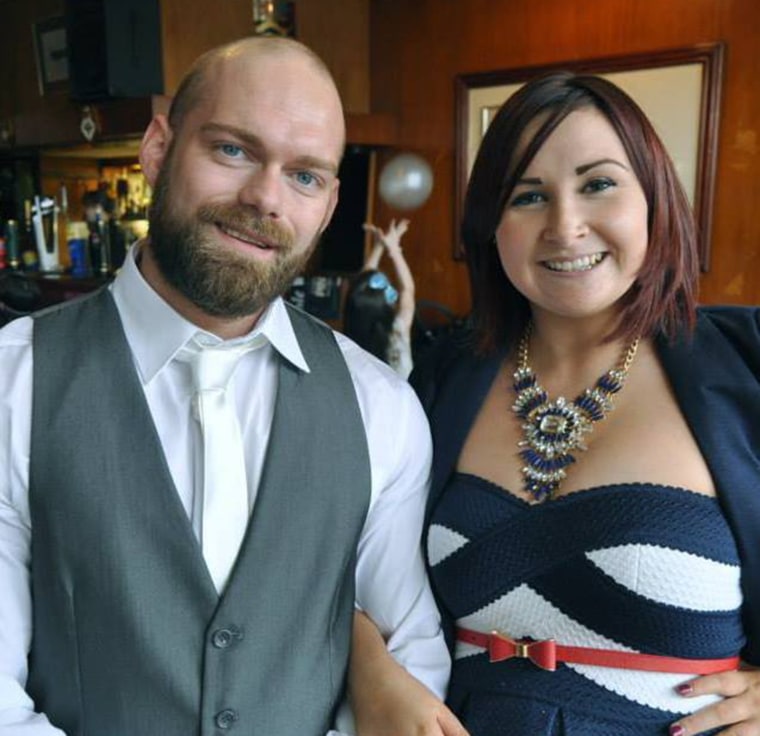 So did her dad's public display of super powers help Phoebe assume her role as the Caped Crusader?
"What Danny did made Phoebe feel so confident about what she was wearing. And now, she's obsessed with superheroes — Batman, Superman and Wonder Woman are who she talks about now," said Phipps."This was the first time I've seen my little one feel less about herself — which to me was heartbreaking — but because of Danny's actions, she's back to her normal, outgoing little self."