They say a photo is worth a thousand words. But for one Illinois family, a bittersweet image will be the last memory they have of Malik Williams, a father who drowned in the Mississippi River in a desperate attempt to save his 6-year-old son.
The photo was taken by an amateur photographer just minutes before tragedy struck.
"I just see that Malik is at peace," Heather Holmes, Williams' girlfriend and mother of his two kids, said of the photo. "I think, 'My baby is at peace.'"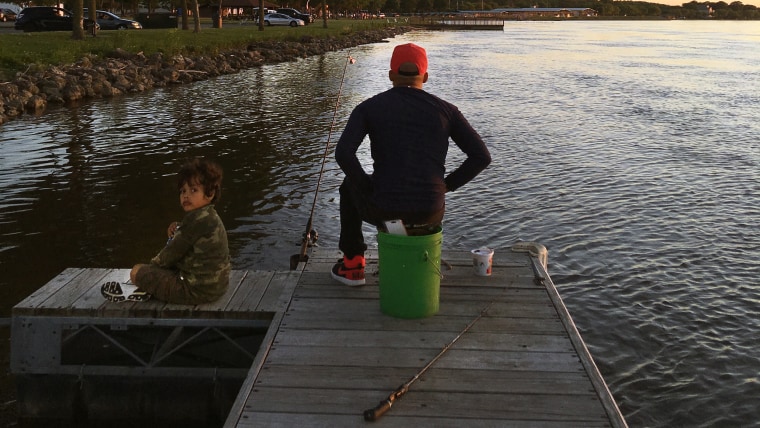 Last Tuesday, Williams took Holmes, who was his high school sweetheart, and their two young sons, Jaden, 6, and Joziah, just 2 weeks old, to Ben Butterworth Park in Moline, about a 45-minute drive from their home in Galesburg.
The plan was to do what the family loved to do: fish. It was also a good excuse to get some fresh air as Heather had recently given birth to Joziah by C-section.
That's where Riley Gomez, a 16-year-old amateur photographer, was taken by a poignant and serene moment: Williams sitting on a green bucket on a dock, looking at the sunset with Jaden sitting cross-legged by his side.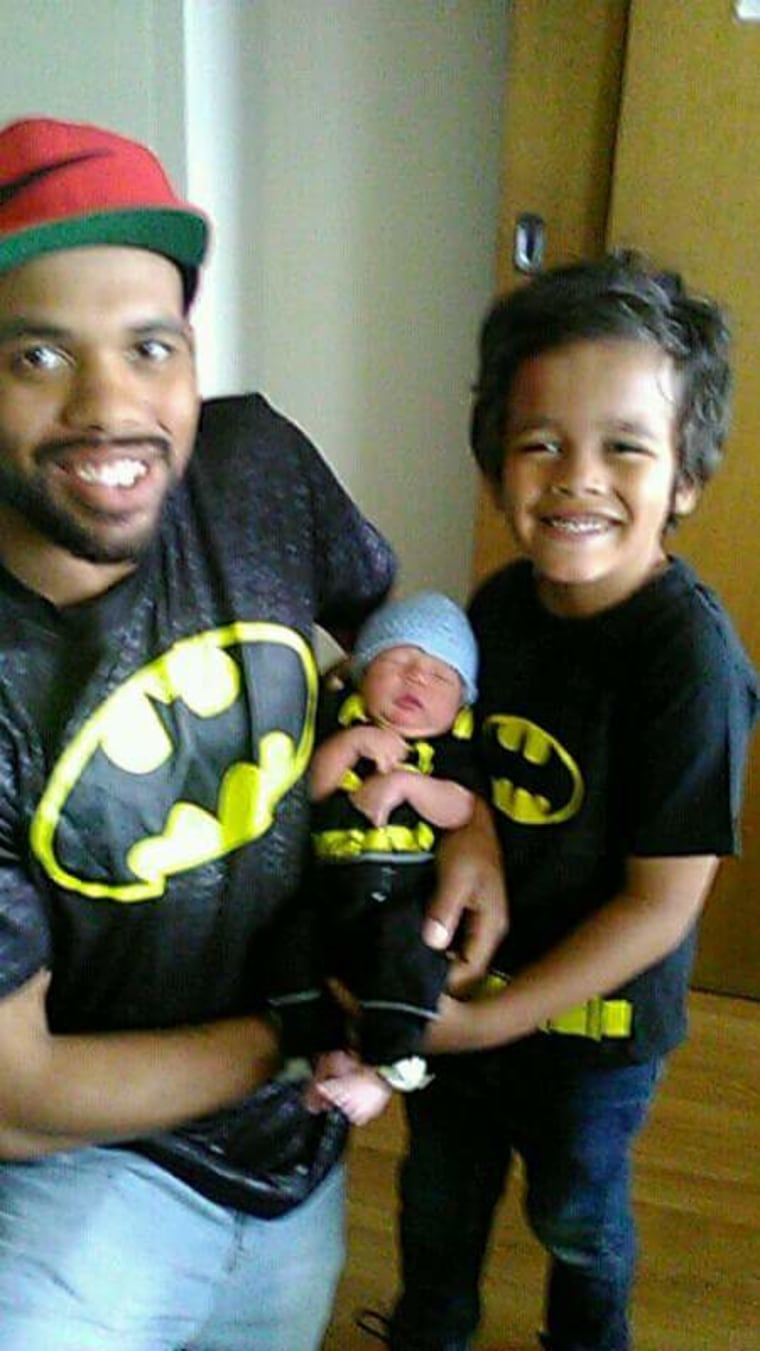 "I just saw this father and son bond. I thought it was a really nice thing," Gomez told TODAY. "They weren't really talking. His son was just sitting on the dock drinking a Pepsi, watching his dad and looking at the river."
But just a few minutes later, a day of fun and relaxation would turn tragic. Holmes, 22, was in the backseat of her car feeding Joziah when she heard Williams scream Jaden's name. Jaden had accidentally fallen into the water, and Williams jumped in to save his child.
According to the Moline Police Department, Jaden was eventually saved by a bystander, but Williams drowned.
"He didn't even hesitate. He would do everything and anything for Jaden," Holmes said. "He didn't even take a second to think about it."
However, the grieving mother said she sees a silver lining in the photograph Gomez took.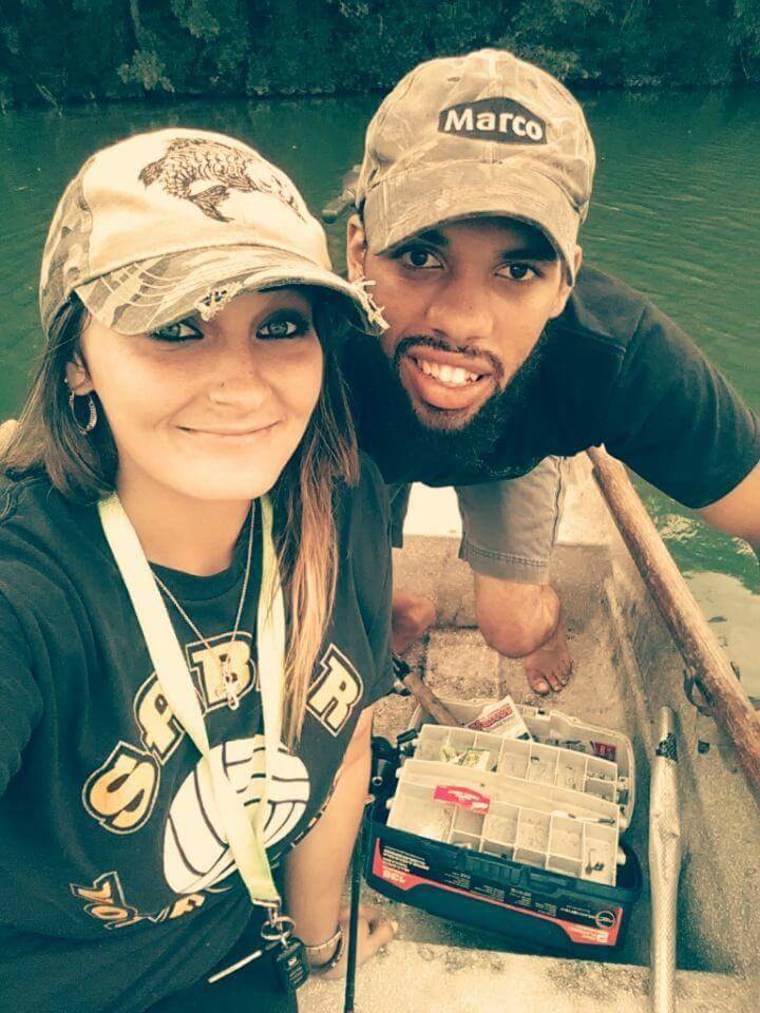 "It's really sad," said Gomez. "But I'm glad I can give his family one last thing to remember him by. One of his favorite things to do was fishing.
"So to have that last moment, to capture that — I'm just happy I could give them this gift," she added.
Williams, who worked at an art material factory, is being remembered as an outdoorsman who cared deeply about religion and his family.
He had a rough upbringing, said Holmes, recounting how he was adopted at 15 months old and kicked out of his house at 18. He struggled at times to find work and support his growing family. But his children were his life and gave him purpose.
"He was a great dad. He was always there," said family friend Carissa Pulse.
She recalled how Williams was frequently outdoors with Jaden, fishing, playing sports or gardening.
He loved fishing best, going out sometimes four days a week, catching catfish or bass that the family would eat for dinner. Oftentimes, he handed out buckets of freshly caught fish to his neighbors.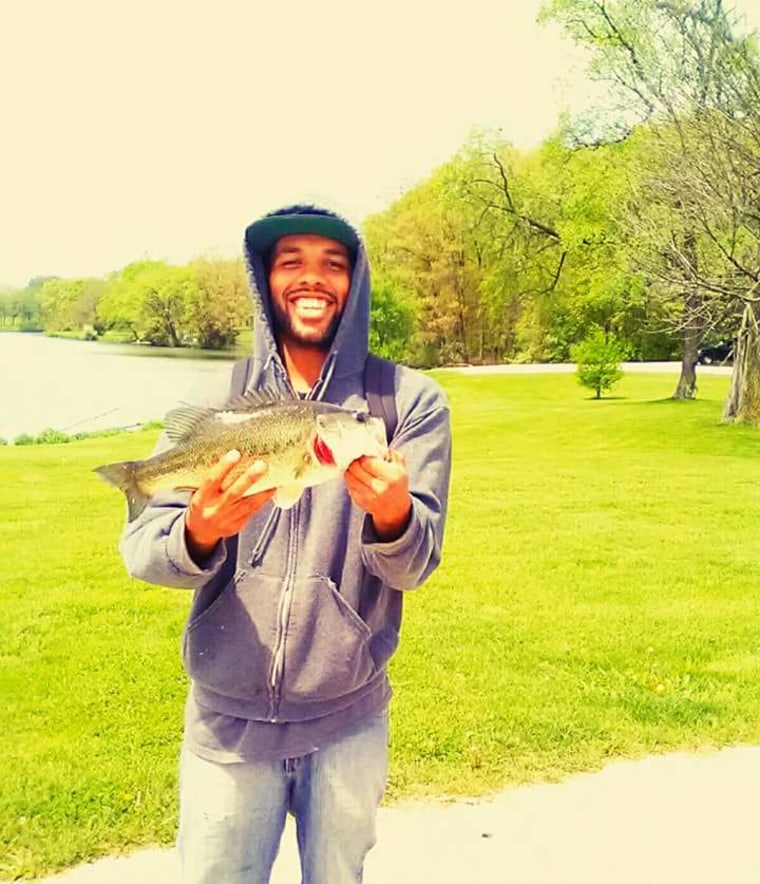 A GoFundMe page has been set up by Pulse to help Holmes, who now finds herself a single mom. Williams' funeral was on Wednesday.
The site has already raised $13,000. Williams was Heather's sole provider. She was working at a Subway restaurant but recently had to take maternity leave.
"He was paying for everything they had—the house, the car, everything. I knew she was going to need help," said Pulse
"He would do anything in the world for his babies. Everyone knew that. He's a hero," said Holmes, who was 15 when Jaden was born.
"Nobody helped us — we were two parents who grew up together. He guided me through everything. He always supported me," she added.
William had dreams of becoming a chef and loved to cook, especially breakfast. He would cook things like omelets, pancakes or homemade biscuits and gravy every morning for his family. "He had big dreams — anything to do better for his family, he wanted to do," said Holmes.