/ Source: TODAY Contributor
Parents are funny — especially on Facebook! And we love them for it.
Because in the world of Facebook where pages overflow with pictures of fabulous family trips to Hawaii, Pinterest-worthy holiday parties, and children sitting happily upon Santa's lap, it's easy to think you're the only one who's losing their jolly ol' mind.
So we'd like to take a moment to say LOL to the hilarious moms and dads who aren't afraid to tell it like it really is. Here are our picks for this week's Funniest Parents on Facebook!
Want to share your funniest parenting moments with TODAY? Just post them on our Facebook page at TODAY Parents, or tag us OR Sarah Maizes (our Parenting-Humorist-at-Large) in your comments. We'll pick our favorites to feature in our next installment!
1. Double standard (Sammiches & Psych meds)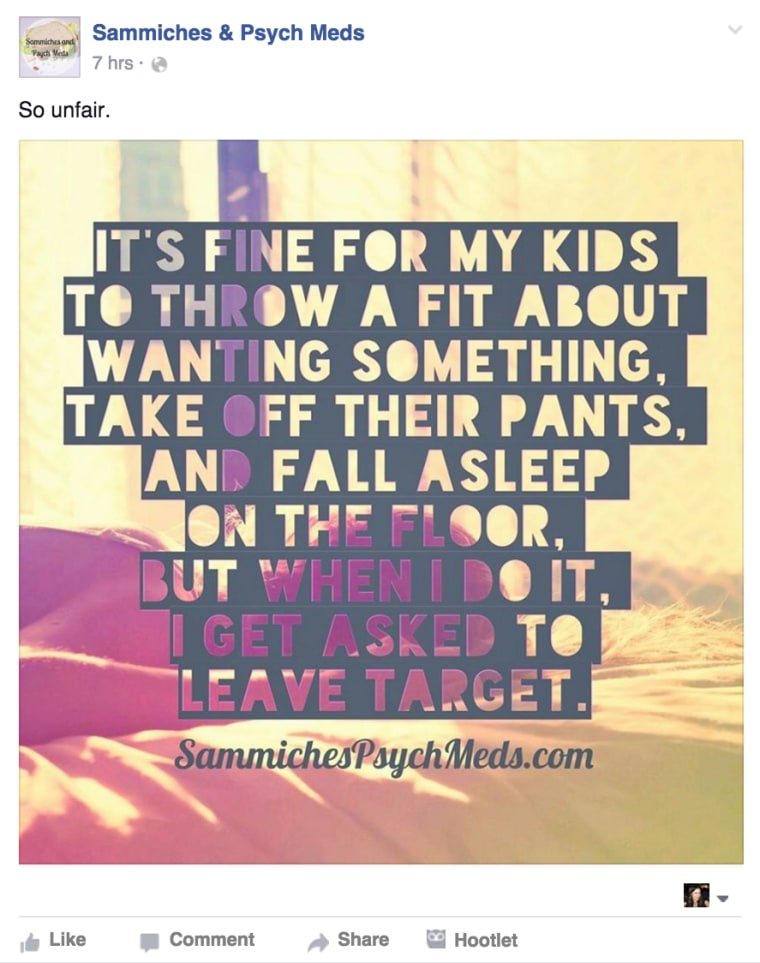 2. Mom privilege (Sweet Lemons)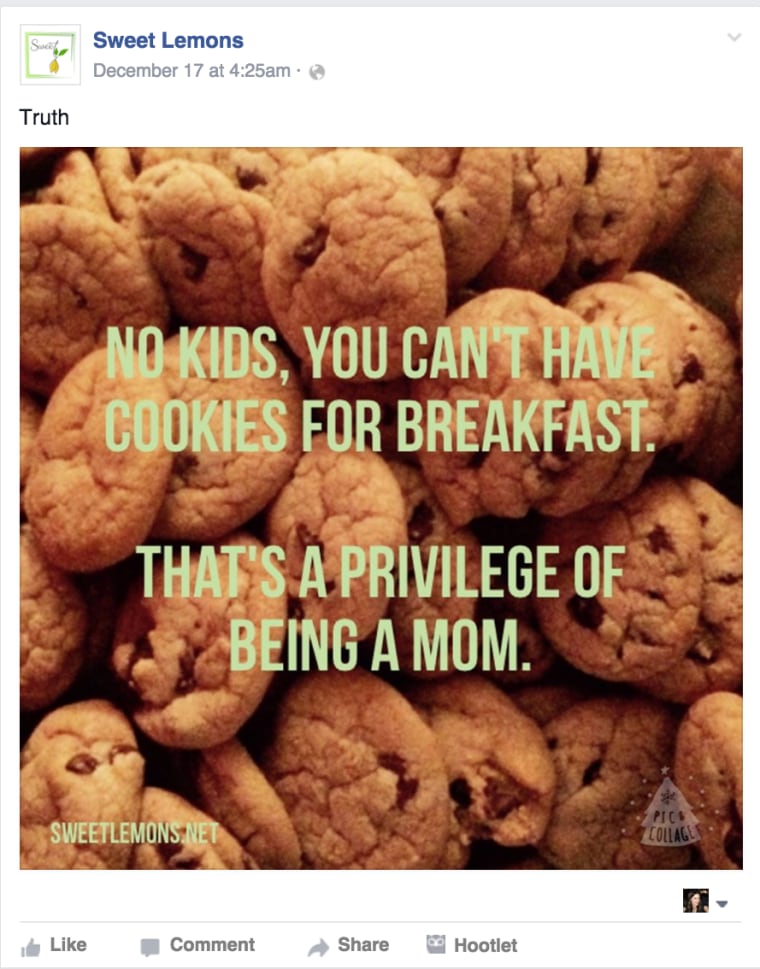 3. Home for the holidays (The Outnumbered Mother)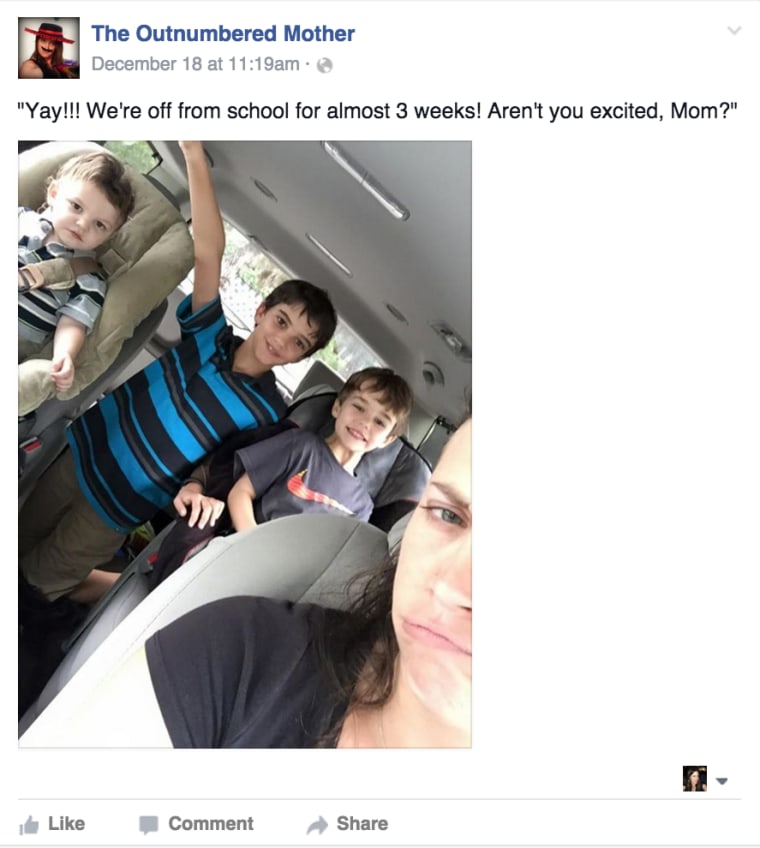 4. Just like sex (Rach Riot)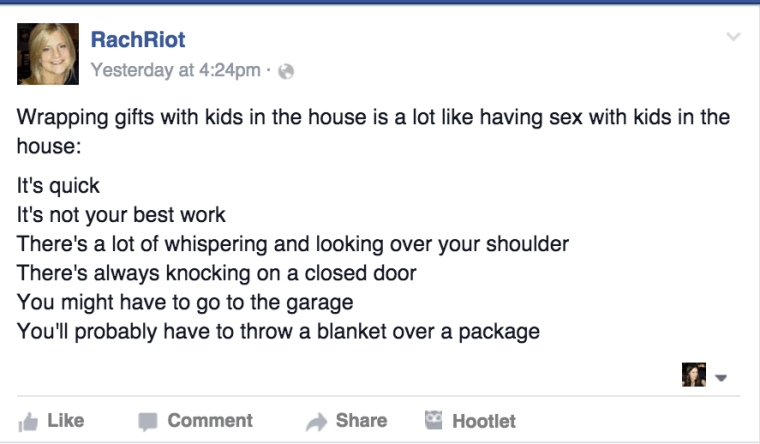 5. Spam filter (Alexandra Rosas)

6. Over the hills and through the woods (Misadventures in Motherhood)

7. The most wonderful time of year (Carpool Goddess)

Sarah Maizes is a writer/comedian/parenting humorist and the author of several books for children, including On My Way to Bed. (Check out her books here!) Follow her on Facebook and subscribe to her blog: www.SarahMaizes.com.