/ Source: TODAY contributor
Victoria Rosner's husband walked out on her when she was seven months pregnant, and when he filed for divorce, he didn't even ask for joint custody of their son, Judah. So when he called two years later to say he had cancer and wanted to spend time with Judah, Rosner had a momentous decision to make: whether to forgive him and grant his wish — or tell him to forget it.
"I was very angry. But I also felt enormous compassion," Rosner told TODAY's Matt Lauer Tuesday in New York.
Many people talk about forgiveness, but often it's an abstract concept. This was concrete and immediate: a man asking to be forgiven for the deeply personal and emotionally devastating act of abandoning his wife when she needed him most.
Difficult dilemmaIt was not an easy decision, Rosner said. Ultimately, she would write an article for The New York Times about it.
"I talked to a lot of people. Some of them said, 'Oh, my God, how could you let him come back after what he did?' Some said, 'It's his last wish. How can you keep him away from that?' " she told Lauer. "In the end, what influenced me most was talking to people who had lost parents at an early age."
Rosner decided to let her ex-husband, Douglas, back into her son's life — which meant allowing him into her life, too.
"From the first, I was so aware that I was making this decision on behalf of Judah, on behalf of my son, because he wasn't old enough to make it for himself," Rosner said. "I just really thought about what I would say to Judah when he grew up. Would I say to him, 'No, I didn't let you have a relationship with your father?' I knew that was something that he would want. And so I was happy I could give it to him."
Changed overnightVictoria and Douglas had met while both were graduate students in Texas. He was 10 years older than she, but they got married after a three-year courtship and both became college professors.After 10 years of marriage, it was Douglas who suggested they attempt to have a child. When Victoria had difficulties becoming pregnant, he led the way to a fertility clinic, and Victoria became pregnant.
But once she was pregnant, Douglas changed.
"Douglas went through what I can only describe as an almost overnight total change in personality," Rosner said. When she was seven months pregnant, he served her with divorce papers. It was devastating to her.
"I was so scared. I didn't know what was going to happen next," she said.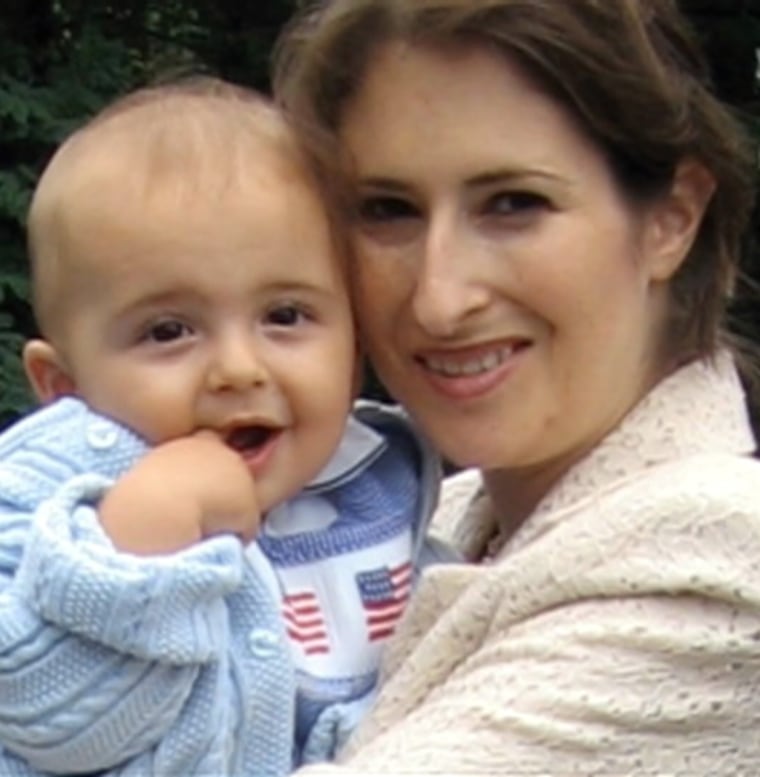 In Texas, it is illegal to divorce a pregnant woman, so the marriage wasn't dissolved until after Judah was born. Douglas was present for the birth and saw his son a couple of more times, but he did not object when Victoria moved to New York and took a job as a professor of literature at Columbia University.
Out of the blue
Judah turned out to be a wonderful son, upbeat and happy and a joy to his mother, who had taken up the life of a single, working mom. And then, when he was 2, Douglas called out of the blue.
He had bone cancer, he said, and he didn't know if he would survive. He had planned to have a relationship with Judah when the boy got older, he said, but there might not be time for that. Could he do it now?
That's when Victoria had to face the anger and hurt she felt and decide whether to forgive him or not. And in deciding that it was about her son and not her, she had to decide what it might mean to a toddler to get to know his father — only to have that man die.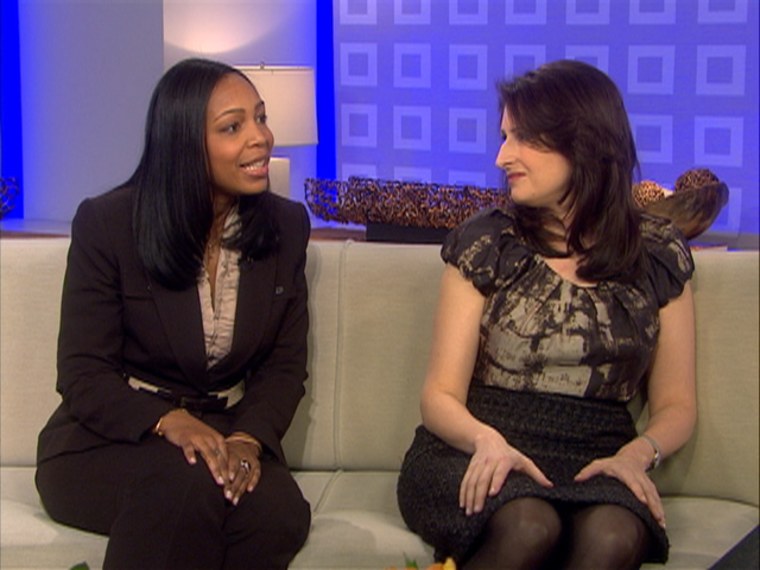 Dr. Argie Allen is an expert in family and couple therapy at Drexel University who specializes in forgiveness. She joined Rosner and Lauer to talk about the process.
"It doesn't always mean reconciliation," Allen said. "What it means is that you have ability to release all those toxic emotions and go on to live your best life. It's the greatest gift you can give yourself if you've ever experienced forgiveness. She gave the greatest gift to her son and her son's father."
Douglas and Judah quickly bonded. "They would play games and roll around together. They would read books. They hit it off together right away," Victoria said.
The right decision?But Douglas' chemotherapy failed to knock out the cancer. After 10 months, Douglas called to say he wasn't going to make it. Victoria went to Texas to be at his side when he died a year ago next week.
Judah was devastated to learn that the father he had only just come to know had died and would not return.
"I hope I made the right decision," she said. "I hope he takes away the idea that he had a father and his father loved him."
Victoria also said that forgiving Douglas isn't an act so much as a process.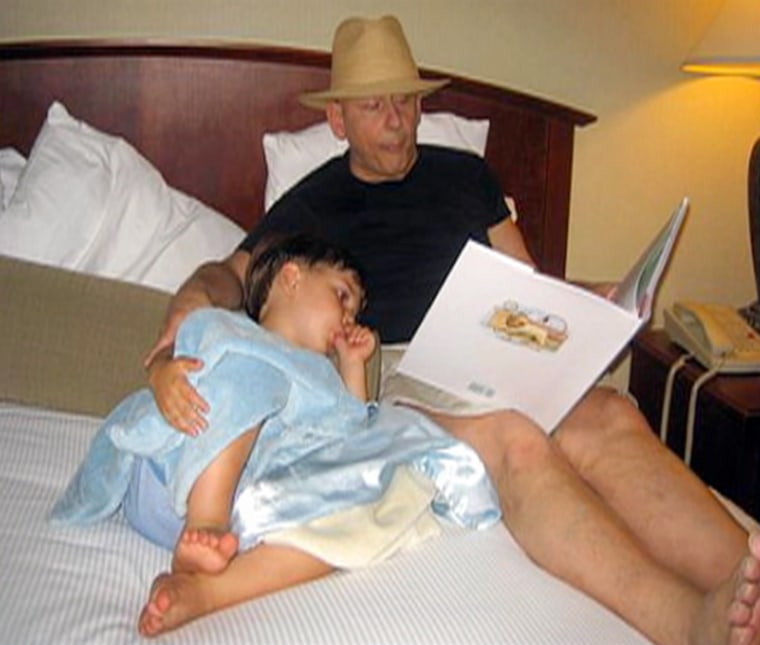 "I think it gave me the opportunity to move on in a certain way. I think something like this never really ends. It goes on and takes different directions. Thankfully I have Judah, who's a continuation of it and who's such a joy," she said.
Judah is now 4 and, Rosner said, more preoccupied with death than most children his age.
"He talks about it with me, which is great and important, but he's afraid of it at the same time," Rosner said. "He'll say things like, 'Mommy, I want us to die together,' and I say, 'Let's not worry about that right now.' "