We've all been there on the day of a big party: Amid all the excitement, we can't help but fear that the doorbell won't ring. That feeling is why one 6-year-old Florida boy's story is resonating across the globe.
Glenn Buratti's whole class was invited to his birthday party on February 8 in St. Cloud, Fla., but not one of the 16 kids showed up.
After his mom, Ashlee, turned to a closed group on Facebook to vent about the devastating day for her son, who has autism, local parents and kids started coming over with presents and cards to save his birthday—followed by a friendly visit from local deputies and firemen a few days later.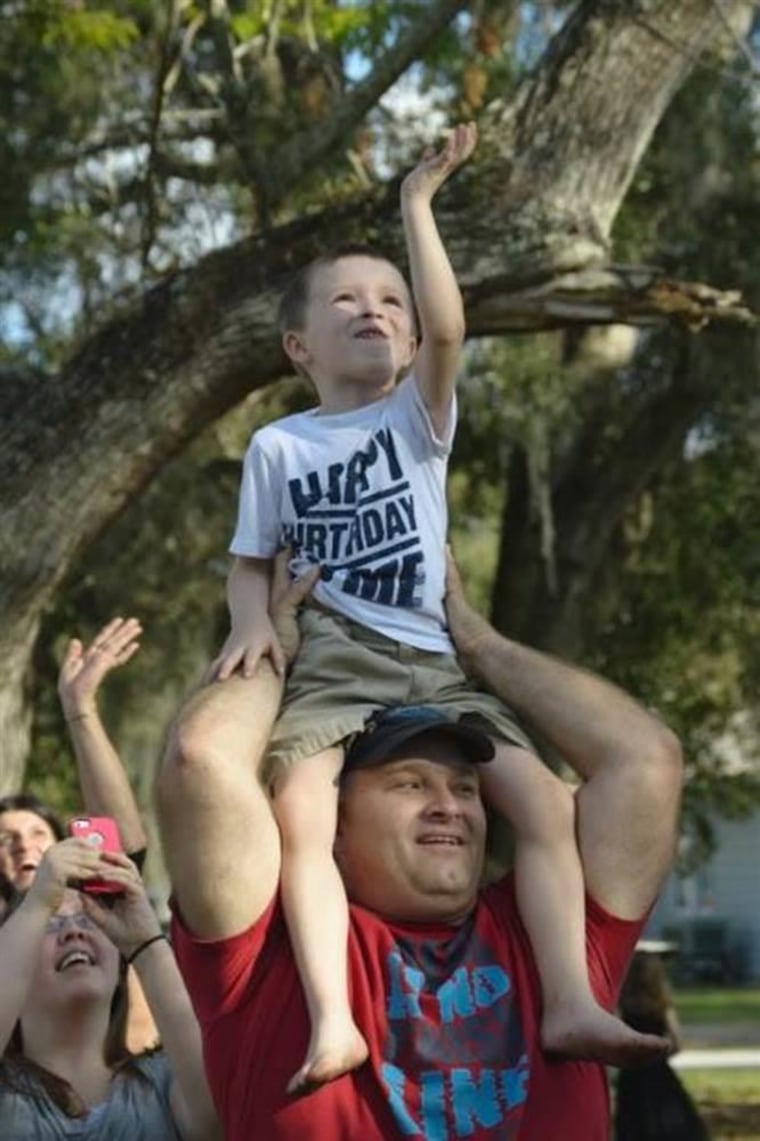 "It was probably the best gift he could have gotten," she told TODAY.com. "He was really amazed to see people come together for him."
After hearing about Glenn's story through social media, about three or four deputies came by as well, and brought gifts paid for out of their own pockets.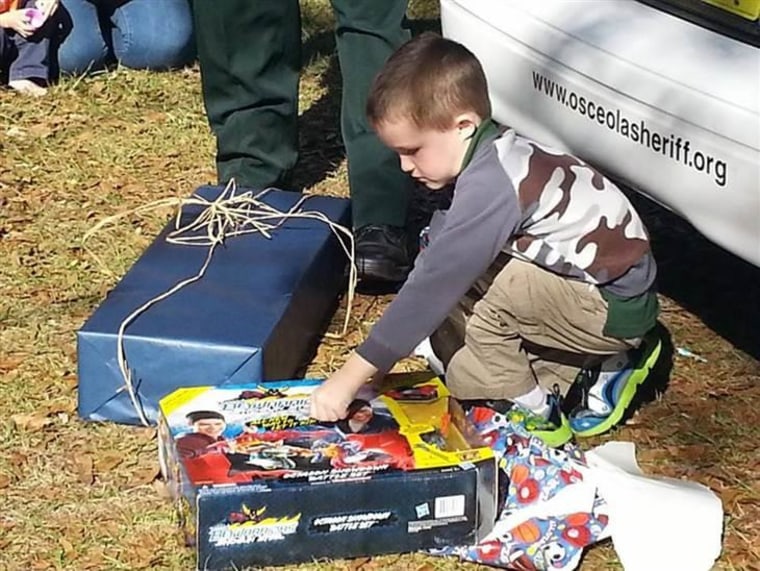 But, as the saying goes, no good deed goes unpunished, and the news has brought out some grumblings about the use of taxpayer dollars. "Deputies do good things every day. This one just happened to make the news more than the others—for good reason," says Twis Lizasuain, public and media relations director for the Osceola County Sherriff's Office, pointing out that community outreach is a part of a law officer's job.
Yes, the deputies were on duty, but they only stopped by briefly during their rounds, she clarified, adding that the story has grown and grown to include exaggerations that are not true.
"They stopped by to say hello, because they heard he is such a big fan of public safety and law enforcement. In general, deputies have big hearts—they thought about their own kids and wanted to make this boy happy because it was such a sad situation."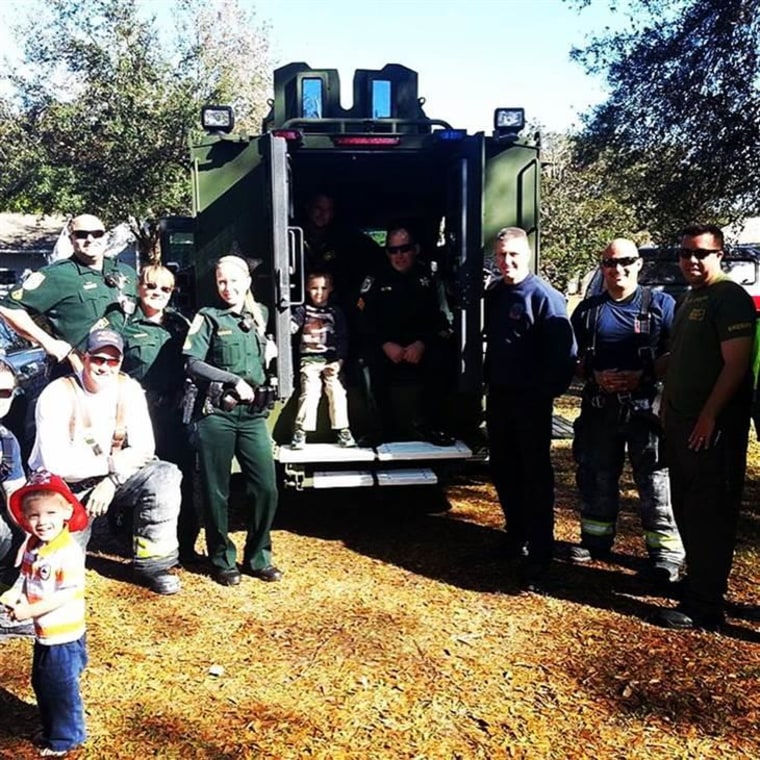 This article was originally published Feb. 20, 2015 at 5:18 p.m. ET.