Supermodel Chrissy Teigen is currently in full baby mode: She and her husband, John Legend, had a baby shower this week for their soon-to-arrive baby girl.
They are full of excitement now, but Teigen has been open with the media about her fertility struggles, even revealing that she chose her baby's sex during IVF.
In the April issue of SELF magazine, Teigen opened up further about her fertility woes and the excitement of welcoming her little girl.
"The big question was why this wasn't working for us when I was young and he was healthy," Teigen told the magazine about her inability to become pregnant. "I thought, people get pregnant by accident all the time! How does this happen?"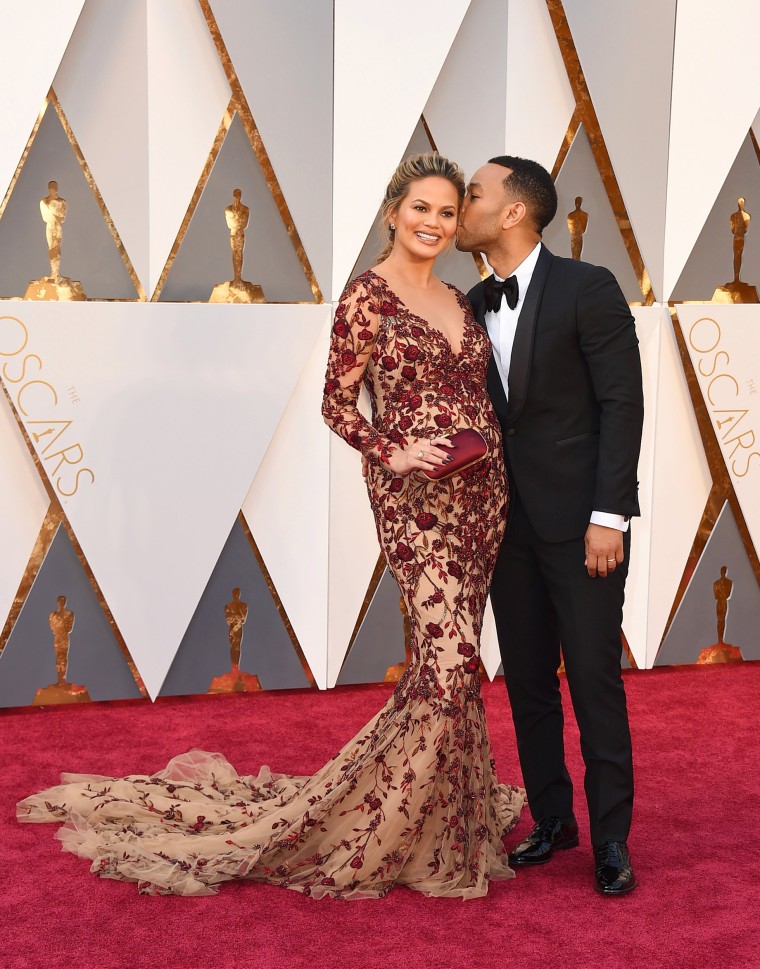 "Once we talked about IVF, it was like I heard everything," she said. "Some people who are close to us had done it, like, seven to ten times."
RELATED: Chrissy Teigen reveals President Obama weighed in on her baby's name
After she and Legend came to the conclusion that they would need to try fertility treatments, Teigen began the process of pills, doctor visits and shots. It was not an easy road.
"Emotionally, it could be really hard," she said. "When you have these high-highs and low-lows, and you're, like, cuckoo pants."
"You don't want to get your hopes up, but of course, you do," she explained.
Of course, being in the spotlight only amplified Teigen's trying times. She had bruises on her stomach and gained weight, and the constant paparazzi attention only made matters worse.
"I looked horrible, totally not myself," she said. "Then to not be able to say what it was, it sucked."
RELATED: John Legend and Chrissy Teigen buy beautiful Beverly Hills home — see inside!
Then, even when she became pregnant, Teigen was still worried about what could happen. She told SELF that she got two ultrasounds every week for the first three months of the pregnancy, to make sure the baby was fine.
Now, with a healthy pregnancy, Teigen has a lot to look forward to — even if she's not so sure how exactly to be a mom.
"I've truly never been alone with a kid," she said. "I don't think I've changed a diaper! I'm like, how many times a day do they go?"
The good news is that she has the perfect partner in Legend.
"He's been wonderful. He has a big family with nieces and nephews, and he actually knows more than I do about kids. It's going to be very sexy to see this new side of him."
And for fans who can't wait to see many little Teigen-Legend babies, there's good news.
RELATED: John Legend opens up about becoming a dad: 'I'm excited'
"I think I'll probably be pregnant all through my 30s," Teigen predicted. "I've always pictured everyone around the table for the holidays and together once a week."