Update: Despite Amber Tamblyn's recent reveal on VH1's "Morning Buzz," it turns out that Blake Lively's "Sisterhood of the Traveling Pants" co-stars (and real-life BFFs) are not godmothers to her baby daughter, James.
"I never named them my godmothers," the actress told E! News. "They're my dear friends. I would say my baby has a lot of fairy godmothers."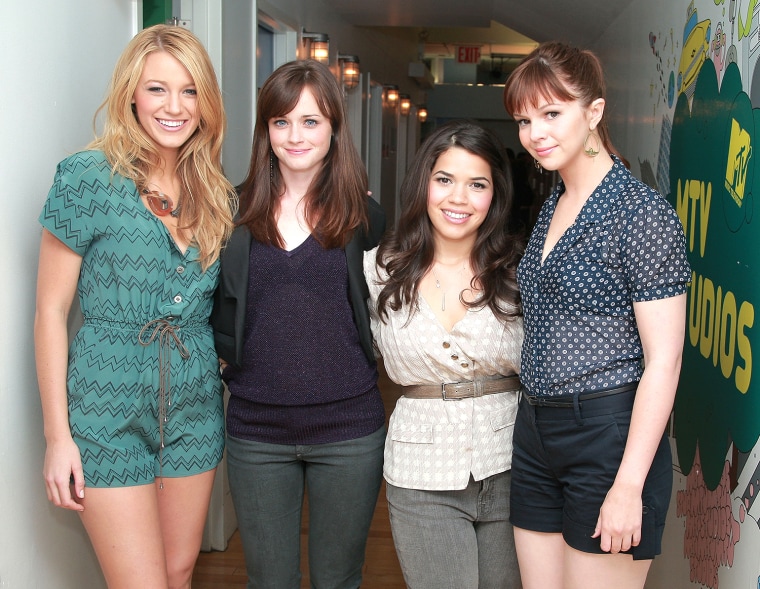 It's no secret that "The Sisterhood of the Traveling Pants" resulted in a real-life sisterhood of sorts for its stars. Blake Lively, Amber Tamblyn, America Ferrera and Alexis Bledel have remained friends since filming the 2005 hit.
And lest anyone think it's just a shallow-showbiz sort of bond, Lively's latest gesture proves just how deep it goes.
During a game of "Fact Check" on VH1's "Morning Buzz Live," host Nick Lachey asked gust Tamblyn about a rumor he'd heard.
"You're still very close with your 'Sisterhood of the Traveling Pants' co-stars, and the three of you are godmothers to Blake Lively's baby — is that a fact?"
"Yes, that is a fact!" the actress confirmed.
RELATED: Taylor Swift joins the celebrity godparents club — see who else is a member
Lively and husband Ryan Reynolds have a whole lot of support from their Hollywood pals! Not that they want their daughter, James, to follow in those Tinseltown footsteps.
"I worry that my daughter's going to want to go into show business," Reynolds recently told TODAY's Willie Geist. "I like to whisper in her ear, like, really normal everyday jobs."
So it doesn't sound like we'll see a cameo from little James in that long-rumored "Traveling Pants 3" sequel.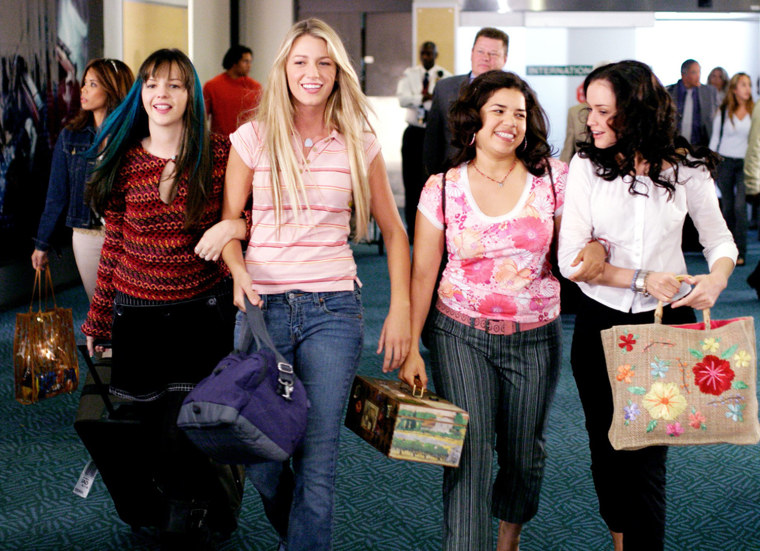 June marks 10 years since Lively, Tamblyn, Ferrera and Bledel first hit the big screen together for the now-classic coming-of-age flick.
Follow Ree Hines on Google+.