They made their grand entrance one year ago today — the babies whose births were televised live, as part of our #BornTODAY series.
Flash forward exactly 12 months and some of those babies are back to share their first birthday together on TODAY. 
Watch: Welcome to the world, baby girl! Baby born live on TODAY
"Raise your hand if you're sleep deprived!" Matt Lauer quipped as the babies toddled and played contentedly with a variety of toys (supplied by Fisher Price) in the studio. And yes, everyone raised their hands.
"No problem, only 17 more years 'till college, you'll make it," responded Lauer, a father of three.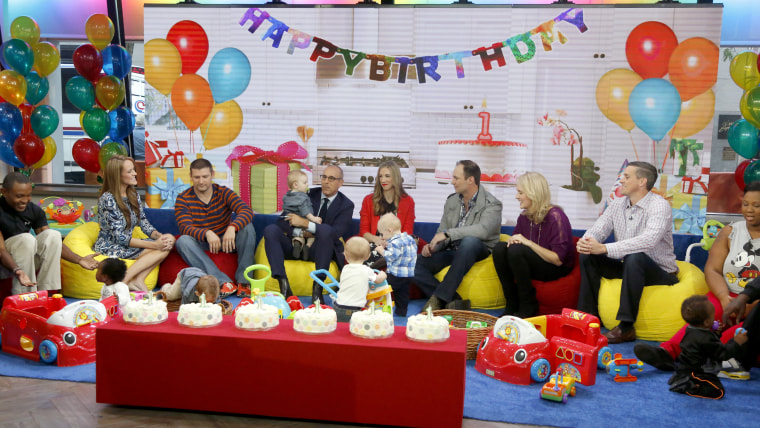 In all seriousness, the last year has been "an absolute blessing for us," said Tami Morgan, whose fifth child, Mia, was born live on TODAY last year. "You realize that you cannot get any more tired, but you realize that you have enough love" to go around.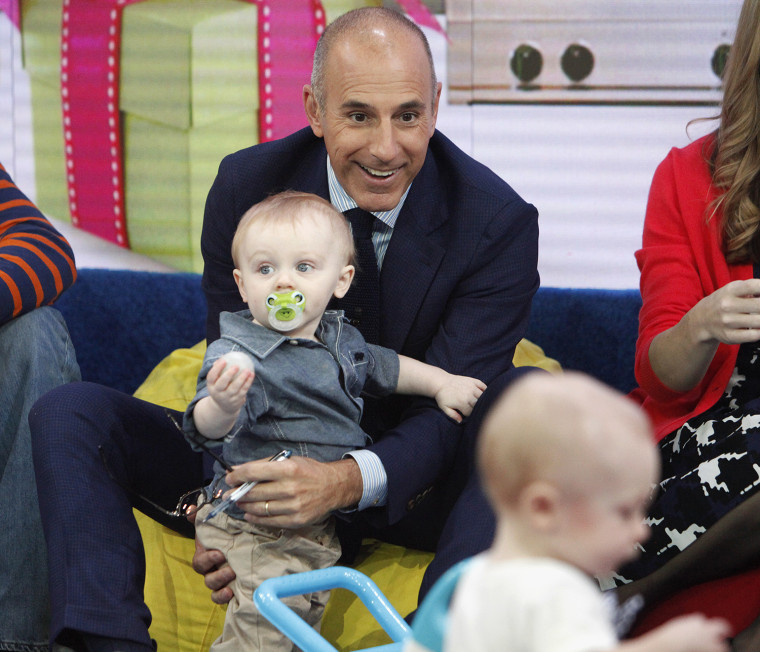 More video: See all the babies whose births were televised!

Here, the families reflect on their experiences and some highlights of the past year.
Brock and Slate Jansen

Born: 6:47 a.m., Sept. 23, 2013.
Parents: Sara and Allan Jansen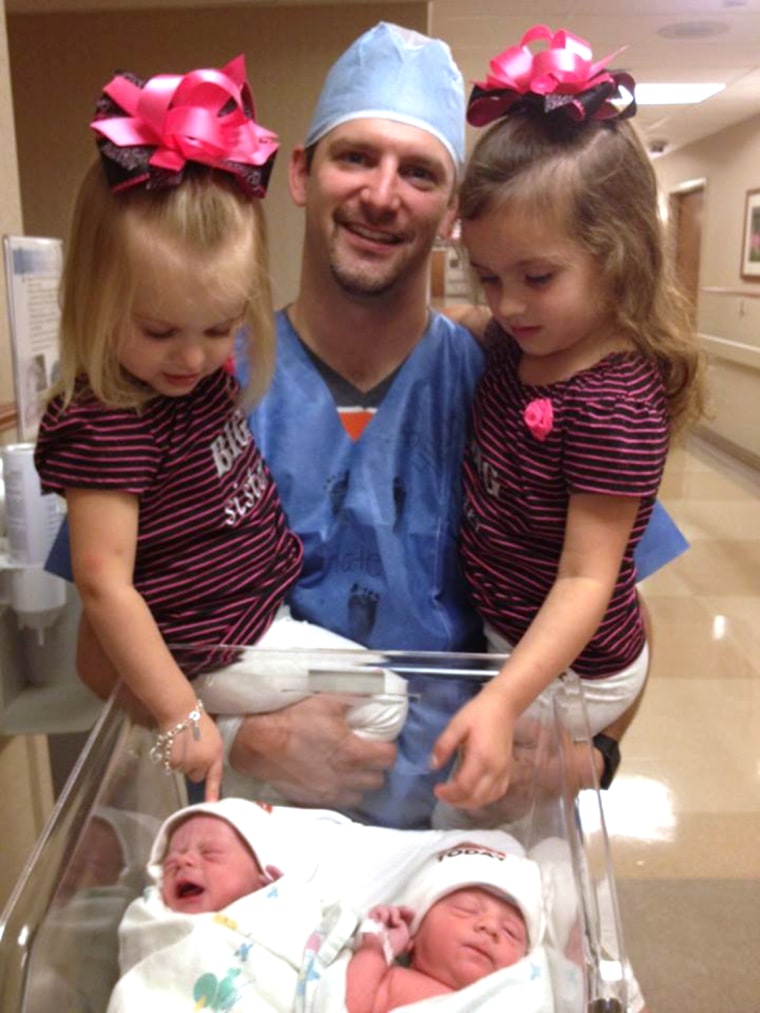 The Jansens recall the births of twins Brock and Slate as an exciting time for their entire family and friend network. "With our family located in several different states, it was special that everyone was able to witness the birth of our twins on live TV. We felt like movie stars," says Sara Jansen.
She says the boys have developed their own personalities, with Brock as a smiley, vocal Daddy's boy and Slate as the cuddler who loves his Mom and was the first to walk. The boys have older sisters: Hailey, 5, and Mia, 3.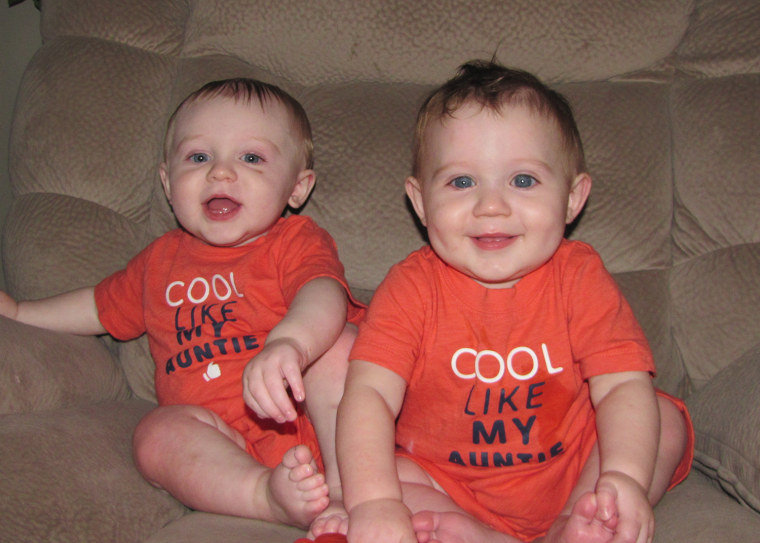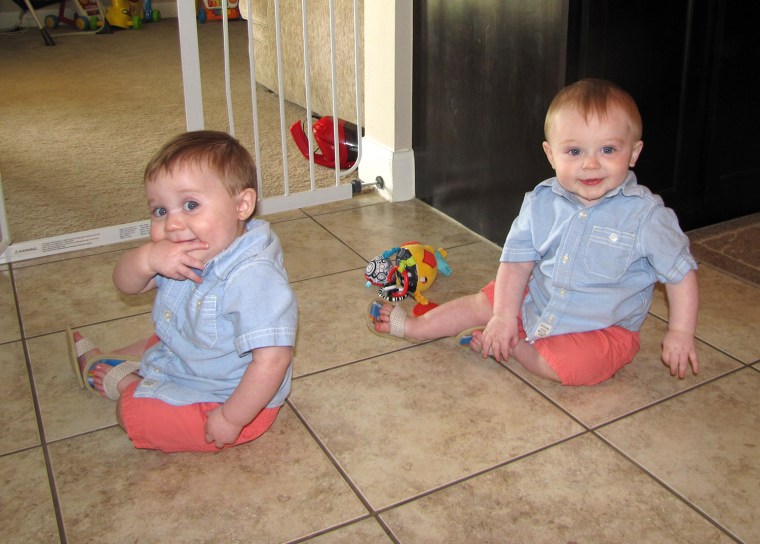 Dai'zi Dowd

Born: 5:59 a.m., Sept. 23, 2013.
Parents: Ashley Darby and Daniel Dowd
The family says they were instant celebrities after having the baby on TV. "Everybody was calling from everywhere saying, 'We saw you all on the TODAY show,'" says Daniel Dowd, who admits he had to talk Ashley into agreeing to be filmed by telling her it was "a first experience to do something like this," Dowd says.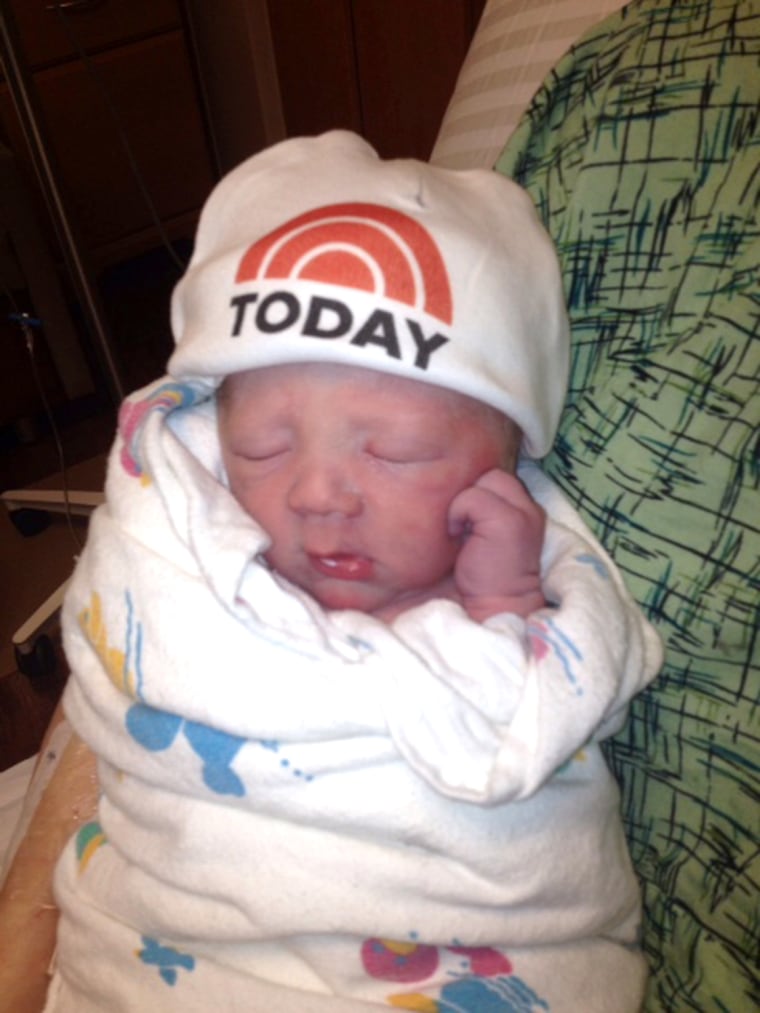 Dai'zi is a smiling, happy baby who started military crawling at five months old and recently is trying to walk. Which is a good thing since he has to keep up with his six adoring siblings: Daniel, 10; Harmonie, 9; Da'nori, 8; Dontae, 6; Dionysus, 3 and Dai'yon, 2.
Taylor Daniel Hojnacki

Born: 6:21 a.m., Sept. 23, 2013, in Houston, Texas
With extended family living as far west as Colorado, as far north as Wisconsin and as far east as South Carolina, the Hojnackis say they were thrilled to share Taylor's birth on national TV. "We are so grateful for the opportunity," says Jennifer Hojnacki.
Taylor's first year was punctuated by a trip to Hawaii at 6 months old, where he rode on a train, flew in a helicopter and put his toes in the sand and water for the first time. Back at home, Taylor loves to play with toys, and his dad has already taught him to shoot hoops. "It was pretty fun to see him smile after making the basket," his mom says.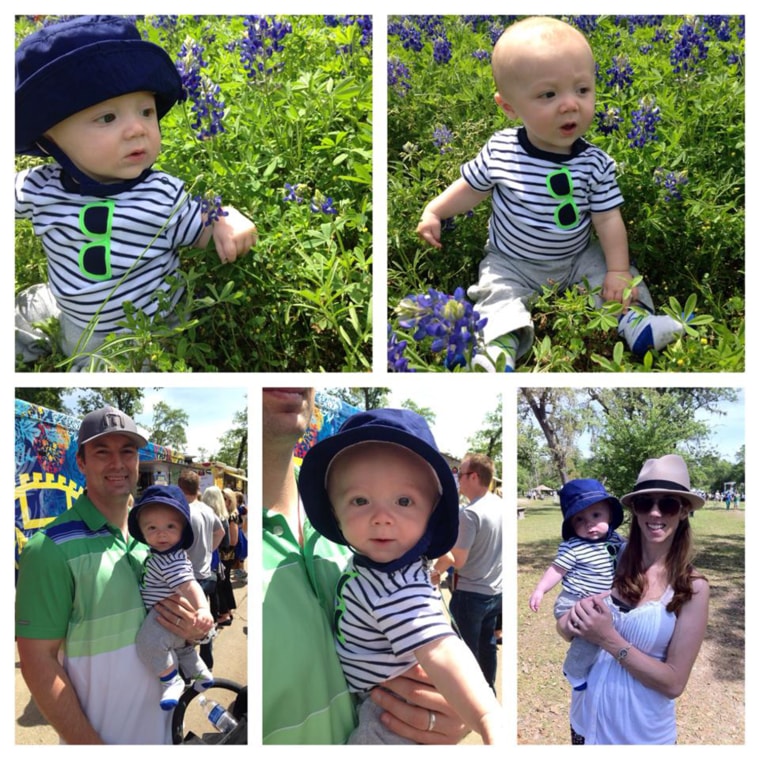 Jackson Wayne Skaggs

Born: 6:38 a.m., Sept. 23, 2013.

Parents: Emily and Joel Skaggs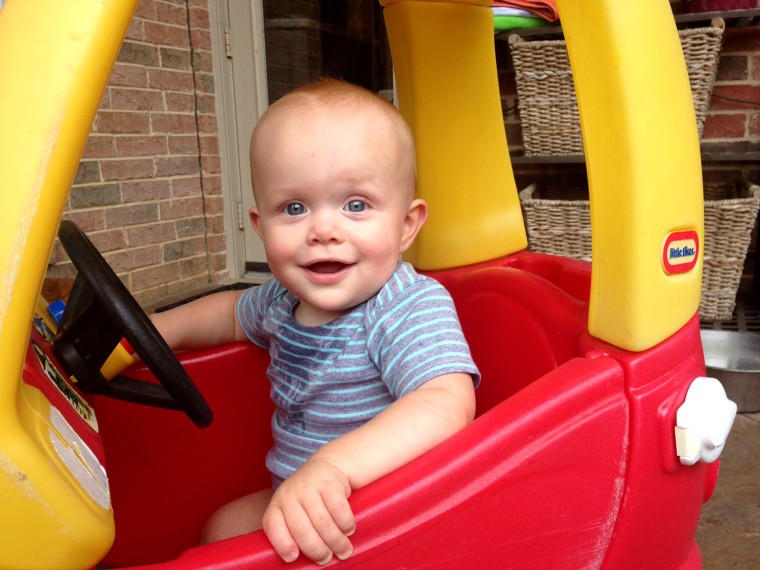 As the youngest of four, Jackson has all eyes on him and is the life of the party with the nickname "Happy Jack," says mom Emily Skaggs. "He might be the little clown of our family because he's very engaging, will do anything for a smile and is very sturdy!"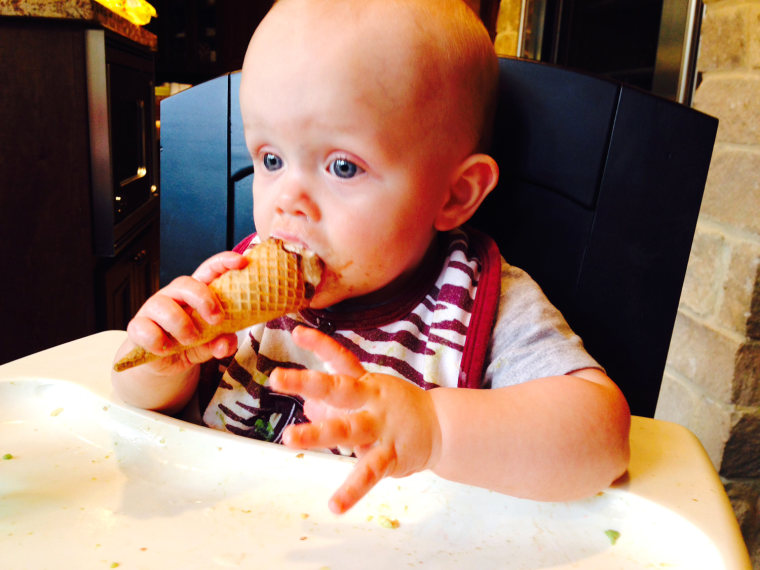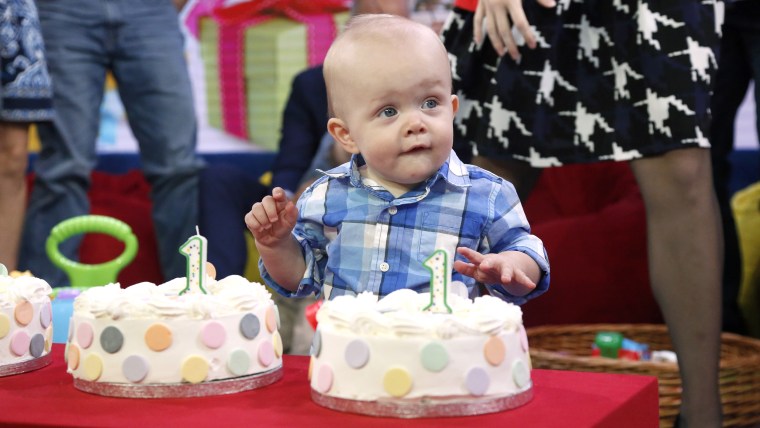 With two big brothers, Seth, 6, and Kyle, 3, and one sister, Ella, 8, Jackson is not afraid to try anything. He loves to swim, gets into everything and can crawl up stairs faster than his family can catch him, his mom says. His favorite foods are pizza crusts and ice cream cones. "Yes, we pretty much broke all the food rules as he's our fourth," says Skaggs.

Mia Pearl Morgan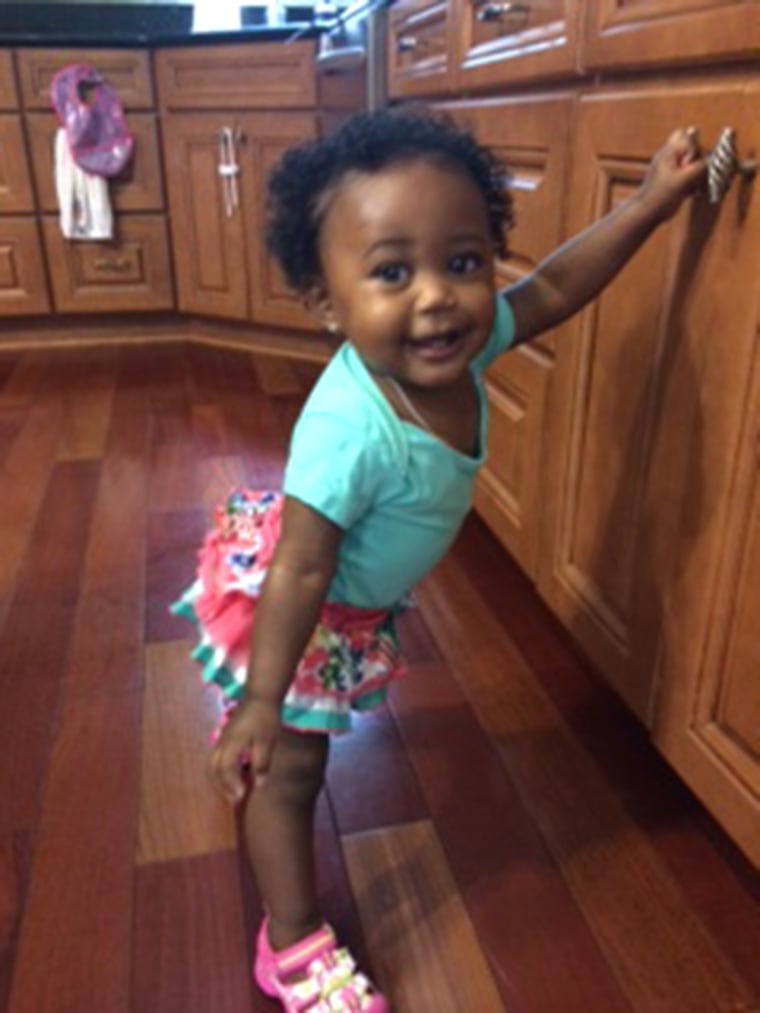 Born: 8:45 a.m., Sept. 23, 2013, Boston, Massachusetts

Parents: Tami and Dwane Morgan
The youngest of five siblings, Mia is happy, feisty, smart, curious and independent, and has been given the nickname Baby Diva by her older sister, Jasmine, 13. She likes to dance and play with her brothers: Dj, 5; David, 4; and Daniel, 3. "Her brothers have affectionately made a chant that she dances to when she hears it. They just sing, 'Go Mia, go Mia' to a tune and she stops and will dance for them," says mom Tami Morgan.
Mia loves to go through every cabinet and drawer in the kitchen at her height to rearrange everything. "She also likes to tell the world what she is thinking even if it only comes in baby speak," Morgan says.