After 10-year-old Dylan Probe lost part of her leg to a rare cancer, she was in need of a little hope.
It arrived in the form of a special surprise — a customized American Girl doll with a prosthetic leg, just like hers.
"We were at clinic yesterday and everyone was asking where Hope was, which is what she named the doll," Dylan's mother, Megan Probe, who lives outside Houston, Tex., told TODAY.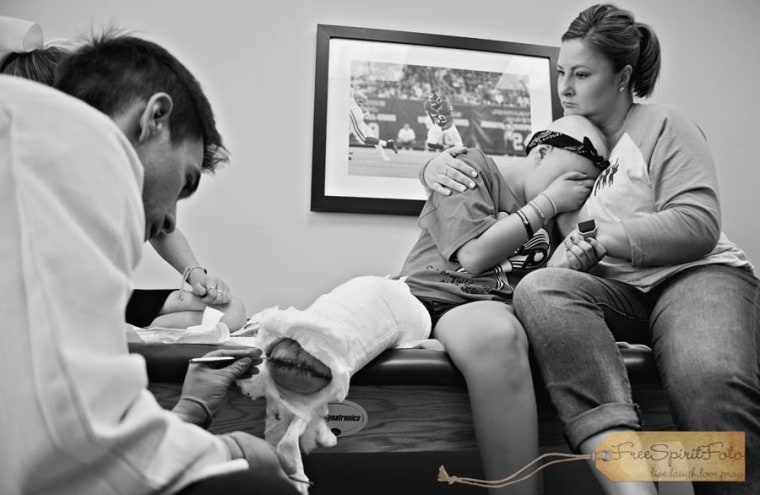 The doll was a gift from Sherina Welch, a photographer who has been documenting Dylan's fight with cancer for a photo series about childhood cancer.
In November 2016, Dylan was diagnosed with Ewing sarcoma, a bone cancer typically found in children.
Dylan's cancer was localized to her right heel, and doctors determined that the best path forward was to amputate her right leg below the knee.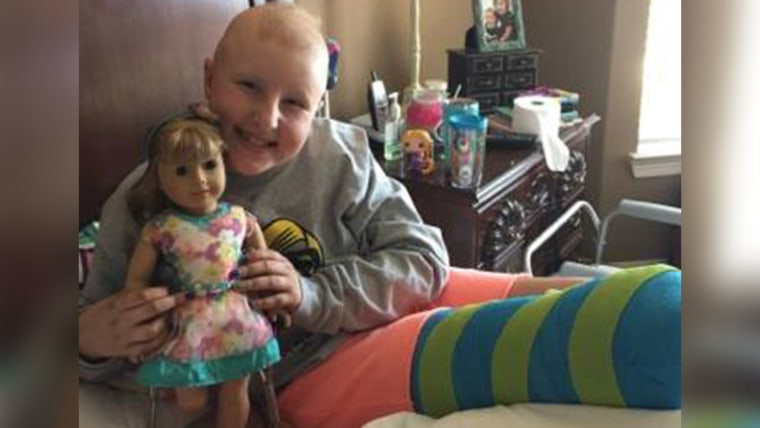 The surgery took place on March 17, St. Patrick's Day. The family felt it was the luck of the Irish that the cancer was taken away that day.
RELATED: Meet the 'momcologists': The fiercest warriors against childhood cancer
"I gave birth to every single part of that baby, and then to have them take something away was just so hard," Megan Probe said. "That's part of my little girl. But, she's going to be my little girl for a whole lot longer because we took it away."
Welch has followed the Probe family to capture the emotions behind their cancer journey for a project she's calling "More than Four."
The name stems from the fact that, according to Welch, only four percent of government funding goes toward childhood cancer research.
"She's not only photographing when they're happy, but the real side," Probe said. "My daughter takes 26 pills a day. She caught pictures of Dylan being fresh out of surgery. (Cancer is) not just happy bald kids that you see in these commercials — which are great, don't get me wrong — but that's not the reality."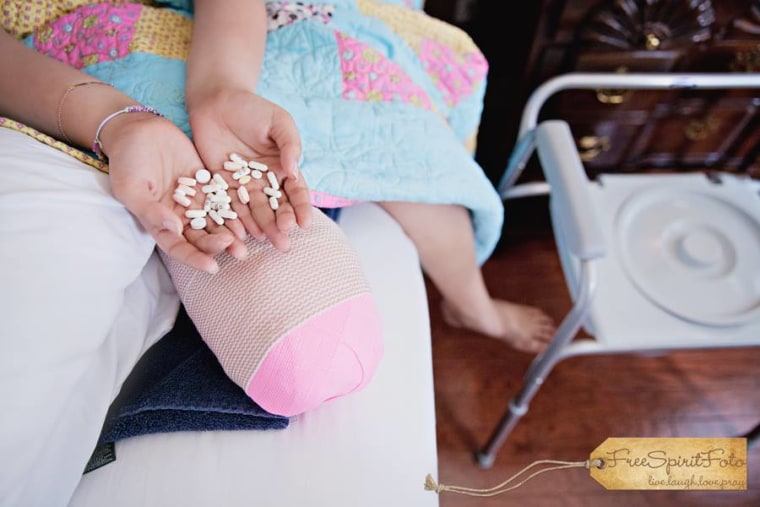 After discovering Dylan was a huge American Girl fan, Welch reached out to A Step Ahead Prosthetics, who created a doll with a prosthetic limb, made just for Dylan.
RELATED: Nevada teen's Instagram feed chronicles 'stark visual realities' of cancer
Dylan was thrilled. And Welch, of course, caught the whole thing on camera.
With everything the family has going on, Dylan and her mother remain hopeful. And Hope rarely leaves Dylan's side. She even bring her to clinic visits.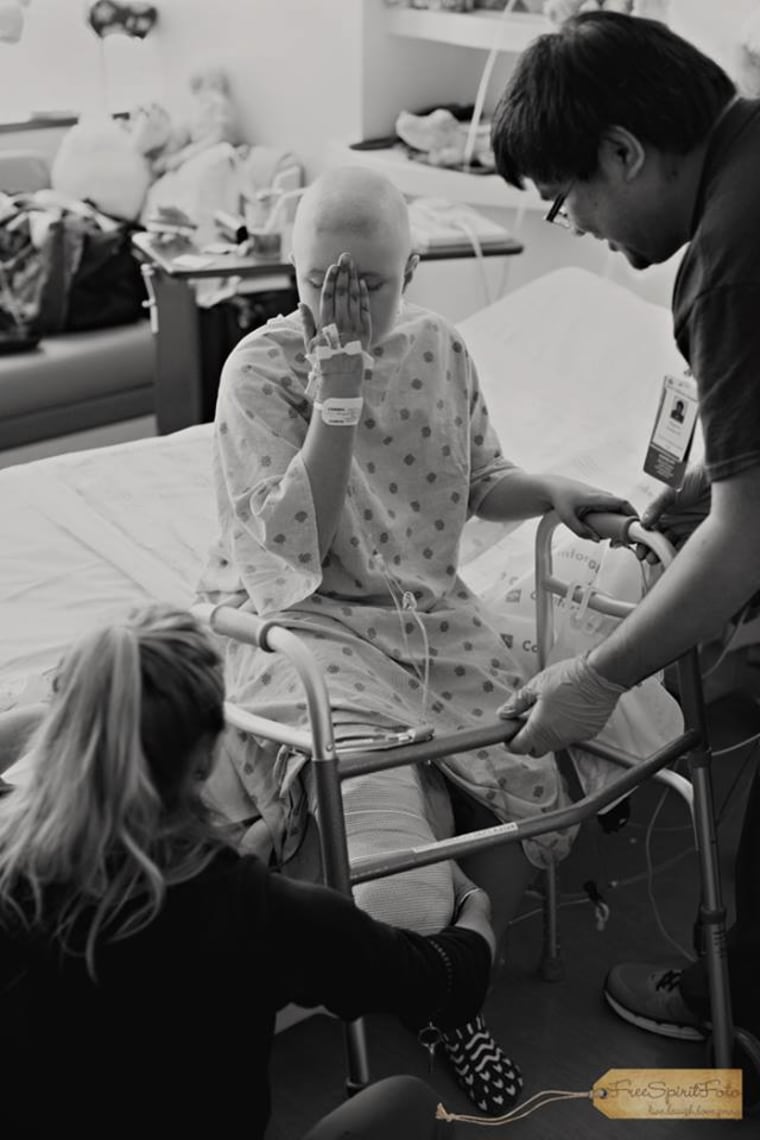 From here, Dylan will undergo more chemotherapy that will conclude in August. If her scans show no sign of the disease, she will cut back to scans every three months, then six months, then annually.
After five years, she will be considered cured.
"Everybody has their own personal struggles, whether it's us dealing with cancer, or a kid dealing with autism or even an ear infection — they're still our babies," said Probe.
"We're going to pick ourselves up, and I would hope every parent would do the same thing. You do what you have to do for your kid."