U.S. Sen. Steve Daines was asked if he has a time machine — because he might need one this weekend.
The Republican lawmaker plans to give his daughter away at her wedding in Montana on Saturday. That's the same day that the U.S. Senate will likely be holding a vote, across the country in Washington, D.C., to confirm Brett Kavanaugh as a Supreme Court justice.
Daines expressed confidence that he will be able to do both.
"I've got a wedding on Saturday. My goal this weekend is to walk my daughter down the aisle and to see a new United States Supreme Court justice put on our court," he said Thursday night to Fox News.
Republicans currently hold a 51-49 majority in the Senate and can spare only one defection if Democrats vote unanimously against Kavanaugh.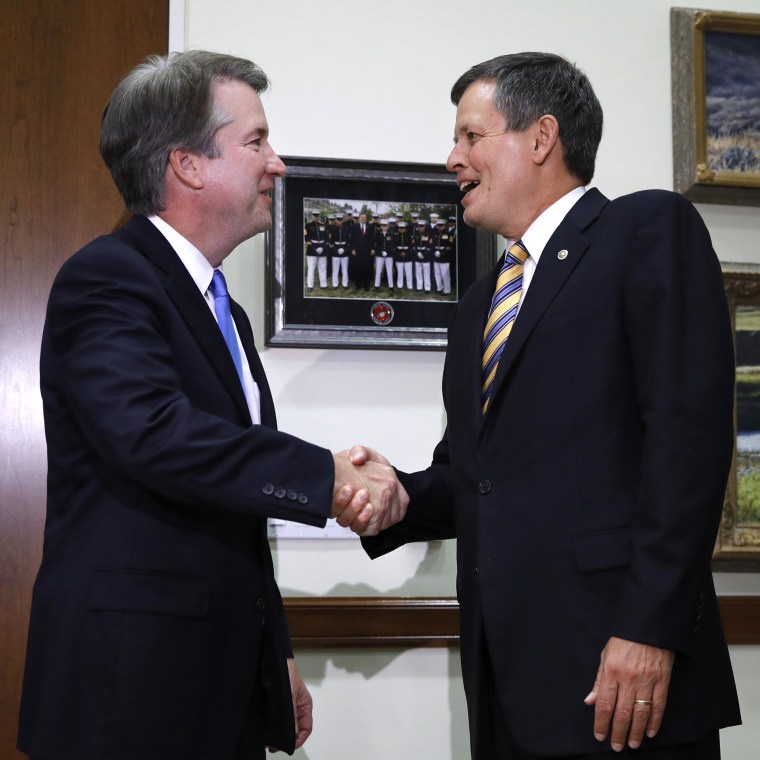 Daines said he personally called Kavanaugh earlier Thursday and told him: "I'm going to be there to vote for you as needed."
But his family plans definitely will make that difficult.
The Senate held a key procedural vote Friday, starting the clock for a confirmation vote for Saturday afternoon. But Daines said Republican leaders will hold the vote open overnight so that he will have enough time to make it back to Capitol Hill after his daughter's wedding.
"Votes are helped open all the time on the floor of the U.S. Senate once a vote is called," Daines told Fox News.
On Friday morning, he expressed confidence to other reporters that "this is all going to work out" and would fly back to Washington on Saturday night after the wedding if necessary.
Katie Schoettler, the press secretary for Daines, tweeted a statement from the senator revealing that a fellow Montana lawmaker, U.S. Rep. Greg Gianforte, also a Republican, has offered the use of his private plane to fly Daines back to Washington on Saturday evening.
Schoettler emphasized in another tweet that any flight back to Capitol Hill "will NOT be at the taxpayers' expense."
The delay provides another twist in an unusually drawn out confirmation process for Kavanaugh, who has been accused of sexual assault and misconduct while he was in high school and college. The allegations have jeopardized the votes of three moderate Republican senators and prompted an abbreviated FBI investigation into the claims.