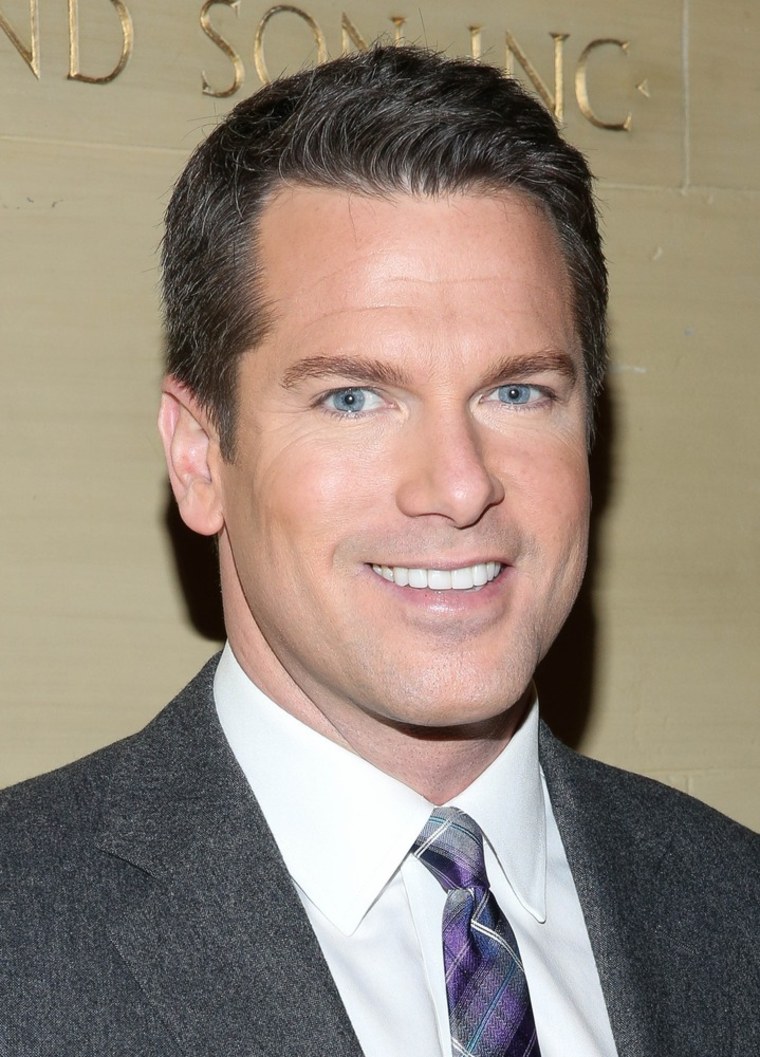 Openly gay MSNBC anchor Thomas Roberts will host the 2013 Miss Universe competition in Russia, replacing Bravo star Andy Cohen, who turned the host position down because he's "concerned for his safety" as a gay man in a country with anti-gay laws.

In an op-ed on MSNBC.com, Roberts expressed his reasons for participating in the pageant despite the recent passing of "laws that criminalize and stigmatize lesbian, gay, bisexual and transgender people and their allies in Russia." While Roberts, who publicly came out in 2006, was outraged by Russia's homophobic legislation, he believes travelling to Moscow would be a more significant gesture toward the LGBT community than keeping his anger at home. 
"Boycotting and vilifying from the outside is too easy," he wrote in the post on Thursday. "Rather, I choose to offer my support of the LGBT community in Russia by going to Moscow and hosting this event as a journalist, an anchor and a man who happens to be gay. Let people see I am no different than anyone else."
On MSNBC Live Friday morning, Roberts discussed the decision with Miss Universe pageant co-owner Donald Trump. Trump agreed that Roberts' role as pageant host could have a positive impact and "make a difference," though he has not changed his own opinion about marriage equality, which he still opposes in the United States.
"No, it doesn't change," Trump said when Roberts asked if his take on same-sex marriage had altered. "I just think it's — you are a wonderful guy. NBC felt very strongly, they came to me and explained it to me, and I agreed immediately, as you probably heard. It wasn't — you know, I did not put up a fight, in fact I was very honored. I think you're going to do fantastically, and I love the fact that you feel the same about the whole situation as me."
In Roberts' op-ed, the anchor emphasized the traditional nature of his own relationship with his husband Patrick D. Abner, and said he was proud of the progress efforts in the name of gay rights have made in the United States over the last year. He would like to show his support to the LGBT community in Russia that "does and will continue to exist."
"These new Russian laws won't stop Russians from being born LGBT and growing up to identify as such," he said.
Russia's anti-gay propaganda legislation has been a subject of controversy since it was signed into law by President Vladimir Putin on June 30. Many celebrities and American citizens have been outspoken on the subject, with some calling for a boycott of the 2013 Winter Olympics in Sochi. The Miss Universe Organization issued a statement that the laws are "diametrically opposed to the core values" of the pageant in August. 
Above all, Roberts insisted that the most important reason for hosting the pageant is to send a message of hope.
"We must be visible, we must show up, and, as Harvey Milk said, we must "give them hope," he wrote.