When Lauren Blank turned 16 last week, the Keller, Texas, teen received a birthday present that she will hold dear for the rest of her life.
Her grandfather, Ron Petrillo, 72, surprised her with a gift that was years in the making: journals of their day-to-day life together from the time Blank was 2 years old to 5 years old.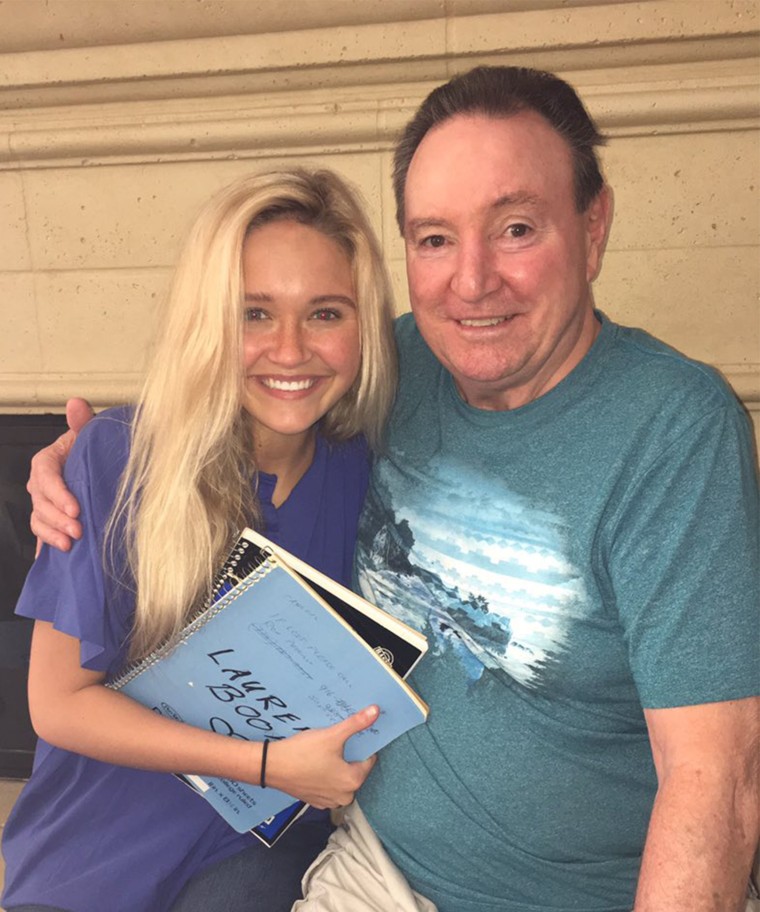 "Hi Lauren: I'm just starting this so someday you might read it for fun," Petrillo wrote in the first entry, dated Feb. 16, 2003. "It's going to be a day-to-day record of you and me."
Petrillo wanted to make sure that he gave his granddaughter, who also goes by the name Ren, the journals at the perfect time. After much deliberation, he decided to give them to her now while he's still around so he could enjoy the memories by her side.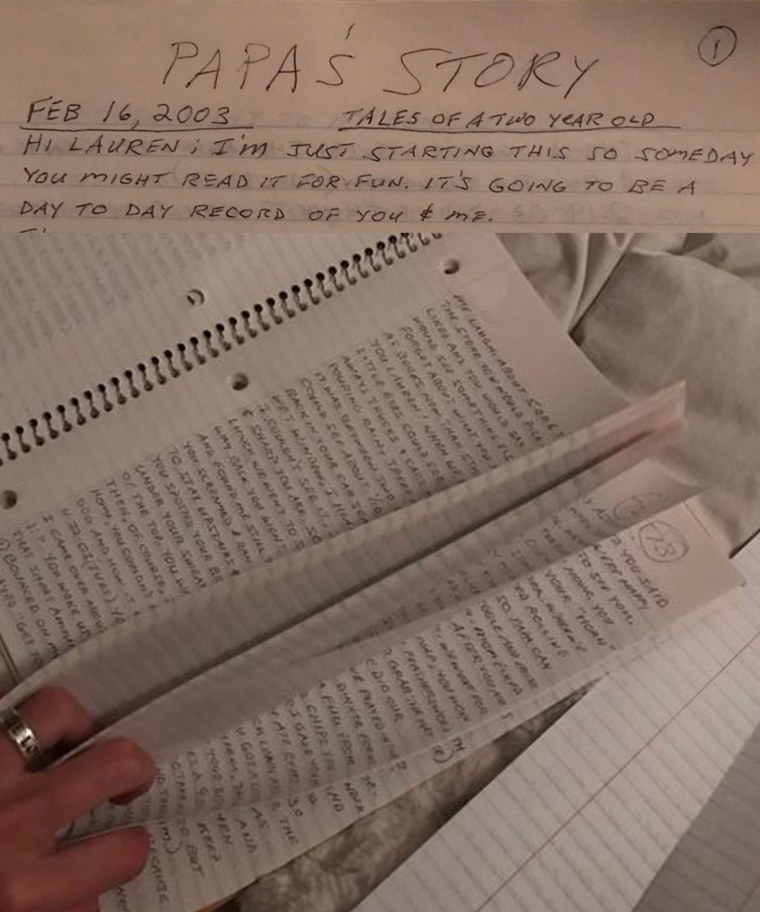 RELATED: Grandpa buys enormous stuffed bear for 5-month-old granddaughter
"I had three dates in mind — I had 16, 21 and then when I was gone," Petrillo told TODAY. "I thought if she was straightened out and being a good person and being nice to people that was important. So I decided to give it to her on her 16th birthday."
Blank is thankful that they can now enjoy the journals together. While she hasn't made it through all of the entries just yet, a favorite memory has already surfaced as the one to beat.
"He used to do this 'See Ya' game," Blank told TODAY. "And he would run into the wall over and over and over and I would die."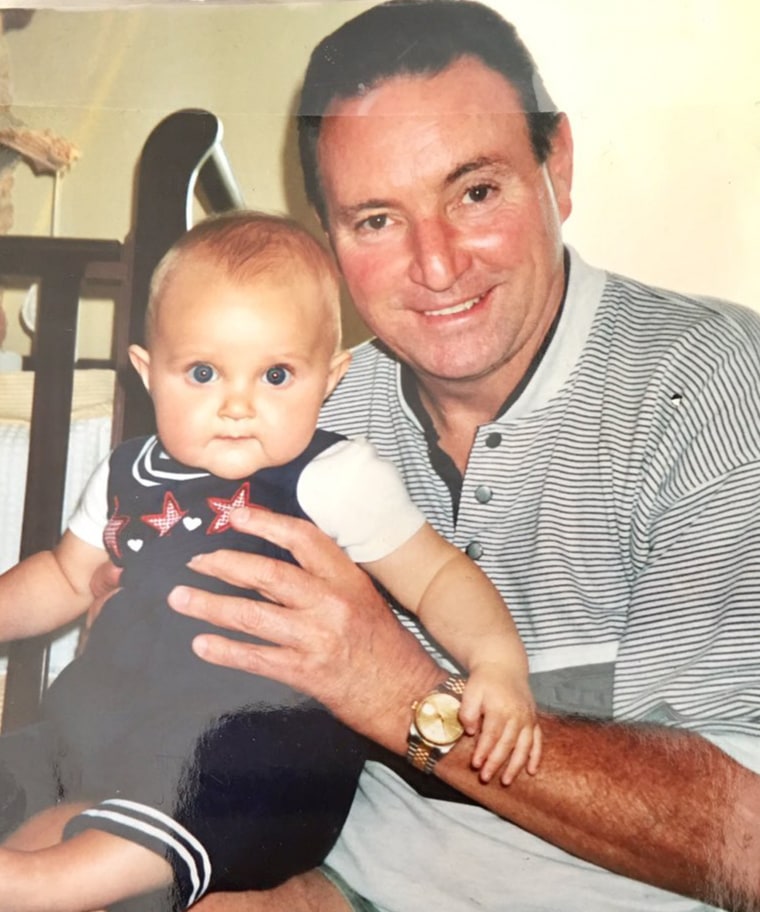 There are plenty of moments, like the "See Ya" game, that probably would have fallen through the cracks of time without these journals.
Petrillo has some favorite memories of his own, but he's so glad that he has everything to look back on. For example, he recalled one store that he and Ren used to frequent. What was so special about the store, you ask? It was where Ren would ride the "alligator."
"When you're little, you do the same thing over and over again," said Petrillo. "When Lauren discovered this one elevator we would have to go up and down again in what she called an 'alligator.'"
RELATED: Grandma creates magical photos of granddaughter in storybook settings
Petrillo also recalled many a day spent at the zoo.
"The rescue zoo — we'd go there every day except Monday, when they were closed," said Petrillo. "And we'd go look at all the stuff, and then I'd buy her every trinket in the gift shop."
That's a perfect day with your grandpa if we've ever heard of one.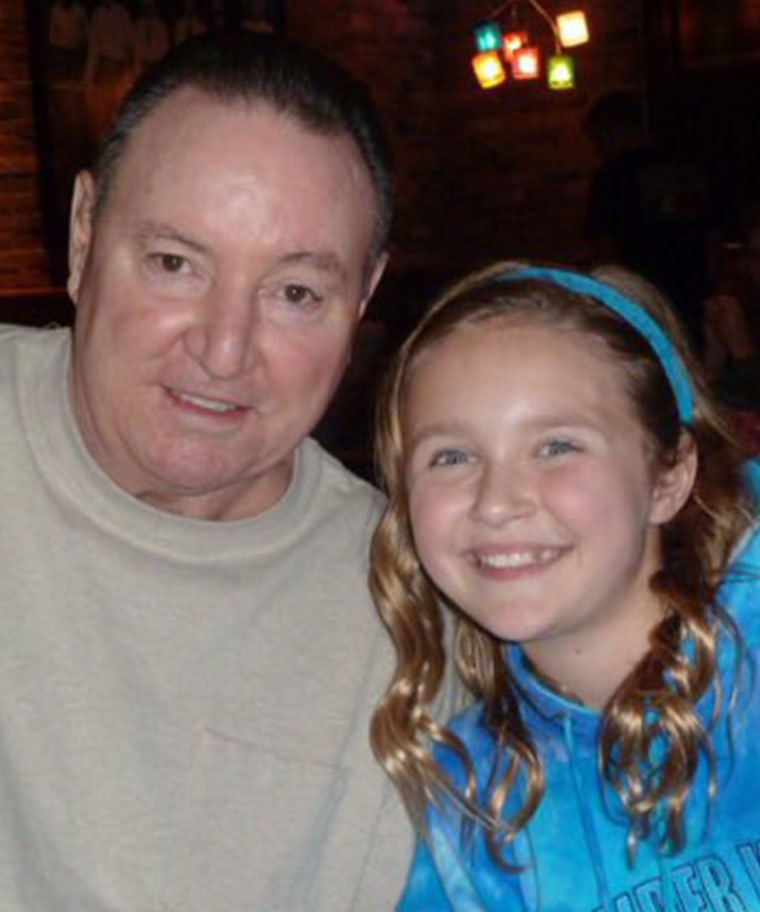 As Blank's babysitter at the time, Petrillo shared many special moments with her that he recorded in the journals. He would write during nap times or whenever else the opportunity presented itself. It all amassed to an impressive 185 pages' worth of memories.
RELATED: Adorable grandma sends selfies to her granddaughter every day: 'We're closer than ever'
The journals stop when Blank turns 5, and that's intentional. Petrillo had wanted to document the time when she was still young enough to stay with him every day up until she had to go to school.
For all of the work that it took, Petrillo is very happy with the payoff of getting to relive the memories with Blank now that she's older.
"I just want the grandparents that are in their 40s and 50s to know that they can do the same thing," said Petrillo. "If that's the only thing that comes out of this then that's just fine."