This story is part of TODAY's series "Survivors: What Happens After the Headlines Fade." For more stories and videos from the series, click here.
In early September 2017, Hurricane Irma narrowly avoided Puerto Rico. In many respects this "false alarm" set the stage for what came later that month.
Hurricane Maria made landfall in the early morning hours of Sept. 20. Its path ripped through Yabucoa, a region in the Southeast corner of the island, before cutting diagonally northwest.
"This is big and this is coming straight at us."
Joanna Medina, a high school English teacher at Escuela Secundaria Luis Muñoz Marín in Yabucoa, still remembers the expressions of local newscasters as Maria approached. "You can tell on the faces of news reporters," Medina told TODAY. "This is big. This is big and this is coming straight at us."
About an hour to the north, Teodoro Rivera, a high school teacher at Padre Rufo Bilingual School in San Juan, gathered his family to ride out the storm together. "I have a 24-year-old son," he said. "He was living in his own apartment. But I ask him, 'Can you please come with us and spend the hurricane with us?'"
When Maria hit, both Rivera, 51, and Medina, 36, were taken aback by the sounds of the storm.
"It was something out of a movie," Medina said. "You could hear the actual howling and the cracking of the trees and the cracking of other things ... the metal sheets flying around knocking against things."
Rivera had kept away from the windows during the hurricane, as a precaution. When he finally stepped outside after the story, he didn't recognize what he was looking at.
"When I went out, there was no green. No trees. And then, the wind was so hard that it killed all the grass. It was like they sandblasted all Puerto Rico," he said. "What happened to my island?"
"I wish you all the luck in the world."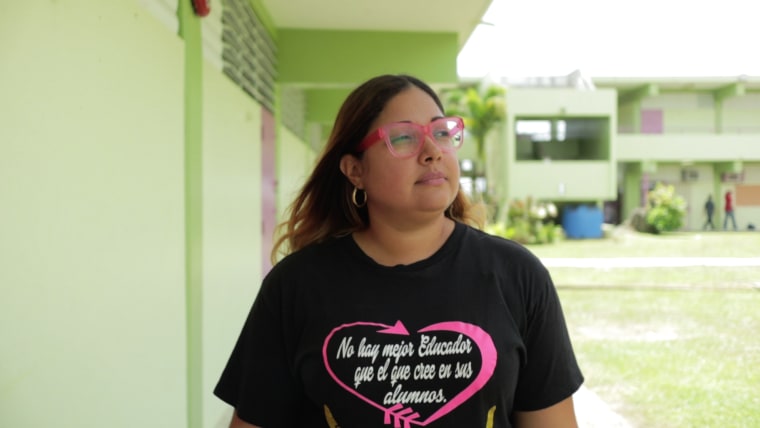 The storm hit just as the 2017 school year was beginning. To restore some sense of order, teachers like Rivera and Medina stepped up to clean their schools of debris and prepared to welcome students back.
"Before students came back, we had to visit their houses," said Medina. "We went through the streets, one by one, house by house, verifying where our students are, if they were okay, if they needed anything."
Classes didn't resume until October or November for most schools, and even then they followed a modified schedule. When the doors were opened, not every student returned.
"A lot of people lost their jobs. A lot of companies closed and have not reopened," Medina said. "Thousands and thousands of people (left) the island to different parts of the United States, just looking for better opportunities."
"I mean, it hurts to lose a student, but I say ... if it's for the best, I wish you all the luck in the world, and I wish your parents get a job, and that you guys are well, and healthy, and safe."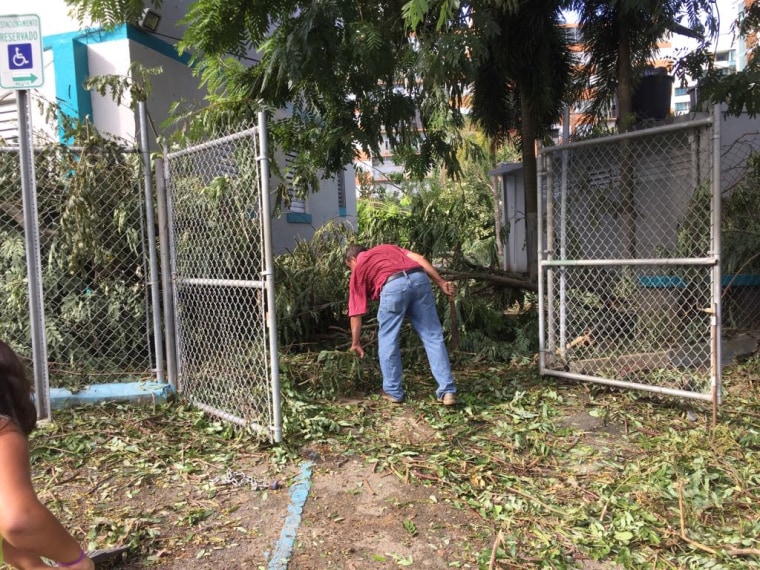 For those who did return, resuming the cadence of a "normal" school year brought with it new emotions.
"The instructions were, 'Let them talk about the hurricane for the first perhaps one or two days. And then, try to distract them from that,'" Rivera said.
"They (had) to work psychologically with all of us so we can receive our students and not break down and cry," Medina said. Even with the training, Medina said it was difficult to keep tears at bay during those first days back.
Like most of the island, Rivera and Medina's schools were left without power and with a limited water supply. Without water, there were sanitation and health concerns that necessitated a shortened school day.
Rivera and Medina taught from 7:30 a.m. to 12:30 p.m., almost three hours shorter than usual. In the hours they were not at school, students and teachers alike waited in long lines for water and gasoline to power generators.
"You realize how important electrical power is. Especially for a teacher," Rivera said. "You also realize that chalk on board is not as effective as it was with my older students, because they belong to a new generation."
In Medina's case, electricity wasn't restored until days before the start of the 2018 school year.
"Physically, we will never be the same."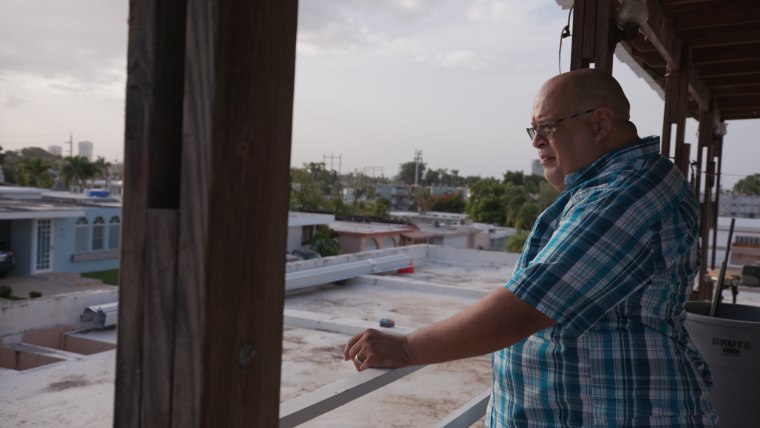 Rivera and Medina are ready to leave Maria in the past, but the challenges faced and lessons learned won't easily be forgotten.
"It was hard times. We struggled. We cried. We screamed. We went through hunger. We went through thirst," Medina said. "But we got together and we thank God for being alive."
Maria has changed the way Puerto Ricans prepared for this hurricane season.
"They used to tell us that help was going to come in three days. And we were supposed to gather water, three gallons per person per day," Rivera told TODAY. "They told us this year, the FEMA directions are to collect water for ten days ... so, if something happens, now we know that help is not going to come in three days; it's going to take longer."
"We're a small island and we are humble people. But we're hard working, and we are resilient," Medina said. "We are so thankful for all of those people. All of the people who came from different parts of the United States and from other parts of the world and focused on us, and gave us the help we needed to get back on our feet."
"Physically, we will never be the same," Rivera echoed. "But, emotionally, we are growing stronger."