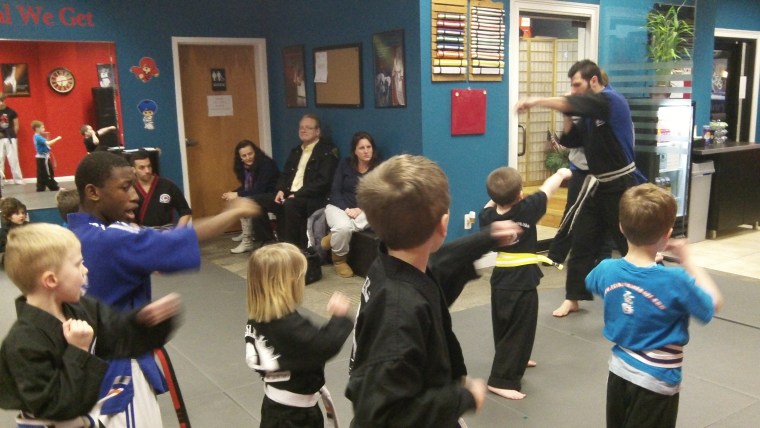 Even Batman and Supergirl had to learn the ropes.
A proposed new school in Brooklyn hopes to teach kids a mixture of martial arts, self-defense, character development and heroic ideals in order to train them to become the next generation of "Real Life Super Heroes."

Brooklyn native Christopher Pollak, a 29 year-old mixed martial arts teacher by day and a self-described "part-time superhero" by night, has always wanted to be a part of the crime solution, not the problem. Born and raised in Canarsie, he saw his share of violence on the streets as a kid. He was mugged, and his best friend's mother was murdered.
"The crime was pretty bad," he told TODAY.com. "We lived in a different city then."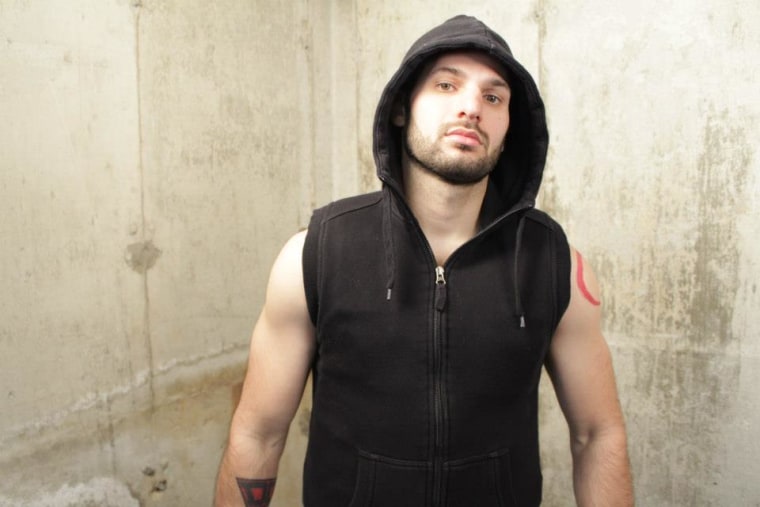 These days, a few nights a week, he and other black-clad members of the "New York Initiative" patrol the streets as their alter egos, with aliases like "Spectre" and "Athame." They fall somewhere in between neighborhood watch and vigilante justice.
"We follow the law," said Pollak, who conceals a bulletproof vest beneath his red-striped black jacket while on patrol and goes by the name "Dark Guardian" on the streets. "But we put ourselves on the line. If there's an out-of-control situation, we try to calm it down. Most of what we do is crime deterrence."
But there's only so much he can do on the streets, Pollak said. His dream is to open his own training space for kids, and he's raising money on Indiegogo.com to start his own "hero" school.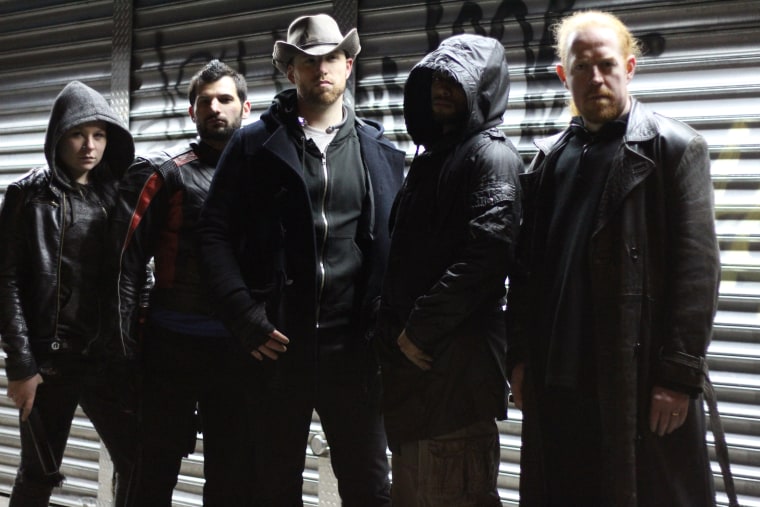 "We want to teach kids both the physical and mental skills they need to be heroes in everyday life," he said.
In addition to martial arts, physical skill classes will include Parkour, which Pollak described as "the most efficient way to get from A to B." Originally developed in France as a discipline for traversing obstacles in any environment, Parkour can include anything from running and leaping to backflips and climbing walls like your friendly neighborhood Spider-Man.
Pollak said the school won't incite kids to put themselves in dangerous situations, but that he does want to encourage them to be more than innocent bystanders.
"We want to teach them how to stand up for themselves," he said. "We want them to be the person who calls the police if they see something that isn't right, the person who helps someone that is in trouble."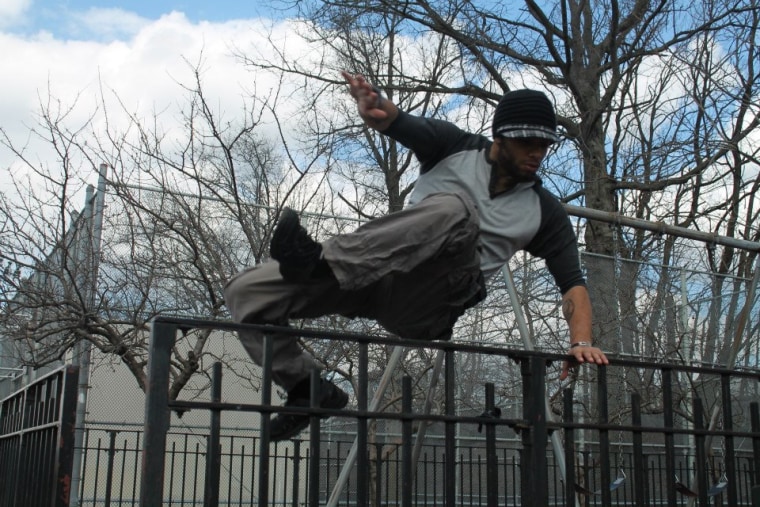 The school will also offer classes and seminars in anti-bullying, stranger awareness, and nutrition.
Some of Pollak's partners in crime-stopping are joining him in his endeavor. Jeremy "Spyder" Gallant, who has competed on the "American Ninja Warrior" TV series, will be running the Parkour classes, whileJack, aka "Zero" (he doesn't use a last name), will be running the Tribe Program, which will offer free courses to underprivileged kids.
Kids can start taking classes as young as 4 years old and even adults aren't too old to join in the fun. Pollak is hoping to find a suitable space in Brooklyn and is raising money for rent and equipment such as crash mats, vault boxes, punching bags, and chain link fencing. He's raised $227 of his $8,000 goal so far.