It was the ultimate "Homeward Bound" story for a stray dog named Arthur, who befriended a team of Swedish extreme athletes competing in a 6-day race through the Ecuadorian rain forest and ended up finding a forever home.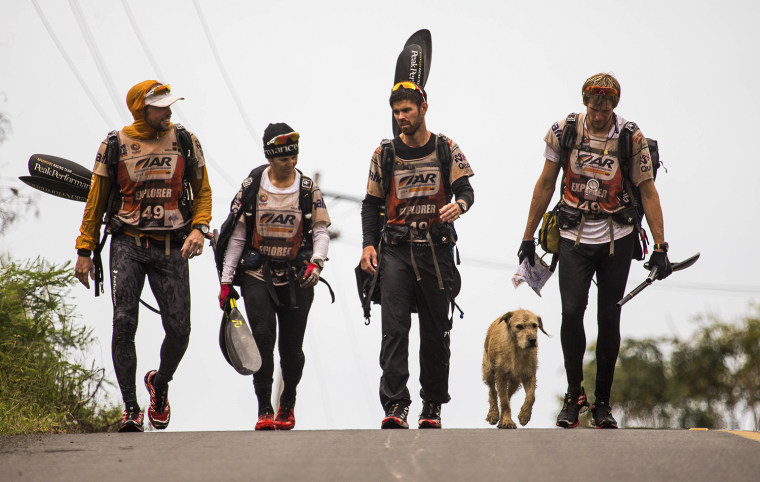 The four-person team, headed by captain Mikael Lindnord, was preparing to embark on its last bike ride and final jungle trek when a four-legged pal came strolling up to them. He was hungry and needed some love.

The group fed the sweet but scruffy pooch a meatball and that was enough for him to become man's best friend. He never left their side.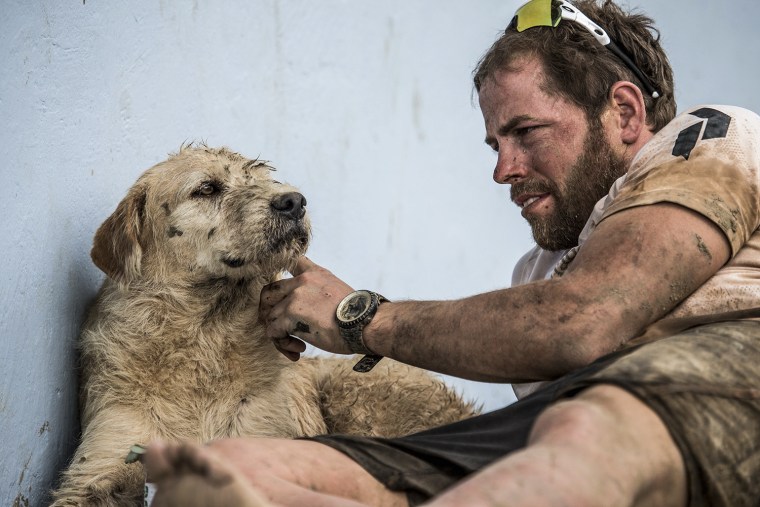 "Maybe he felt that he wanted an adventure," Lindnord told TODAY. "He took a chance and [found] us friendly."

The team was competing in the Adventure Racing World Championships, which included biking, running and kayaking. They trained for 20 hours a week but had never had such a devoted cheerleader until Arthur arrived.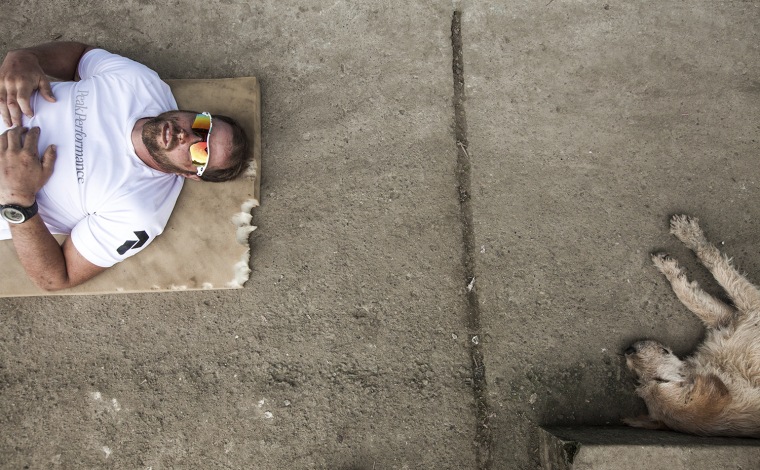 The mud-covered dog, named after the legendary King Arthur, joined the group just in time for a 24-mile hike through the jungle. Worried about his safety, the athletes prepared to say farewell before the 41-mile kayaking leg of their journey, but their loyal new teammate had other plans: He jumped in the water and followed them, so they decided to pull him on board.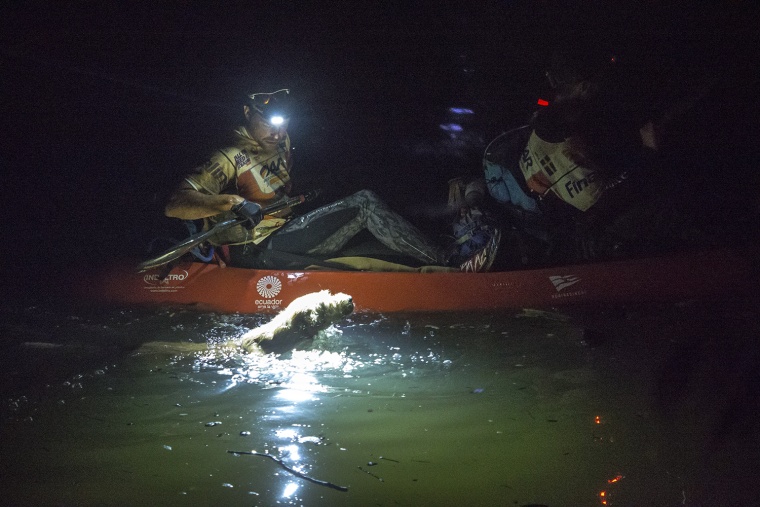 "It [made] our progress slower, but it was worth it!" Lindnord told TODAY.

Arthur suffered a few injuries from the race, but after several days in a veterinary hospital, he was on a plane to Sweden with his new owner, Lindnord, who had decided to adopt him.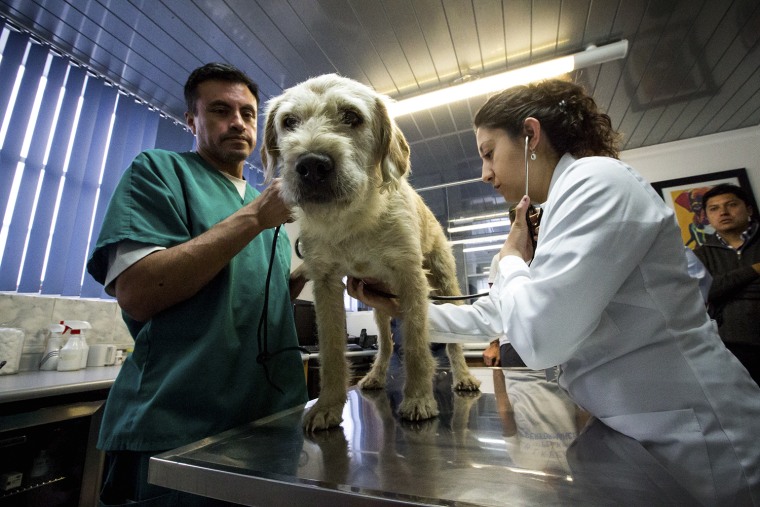 "He is a wonderful dog, maybe not the cutest, but he is Arthur!" Lindnord said.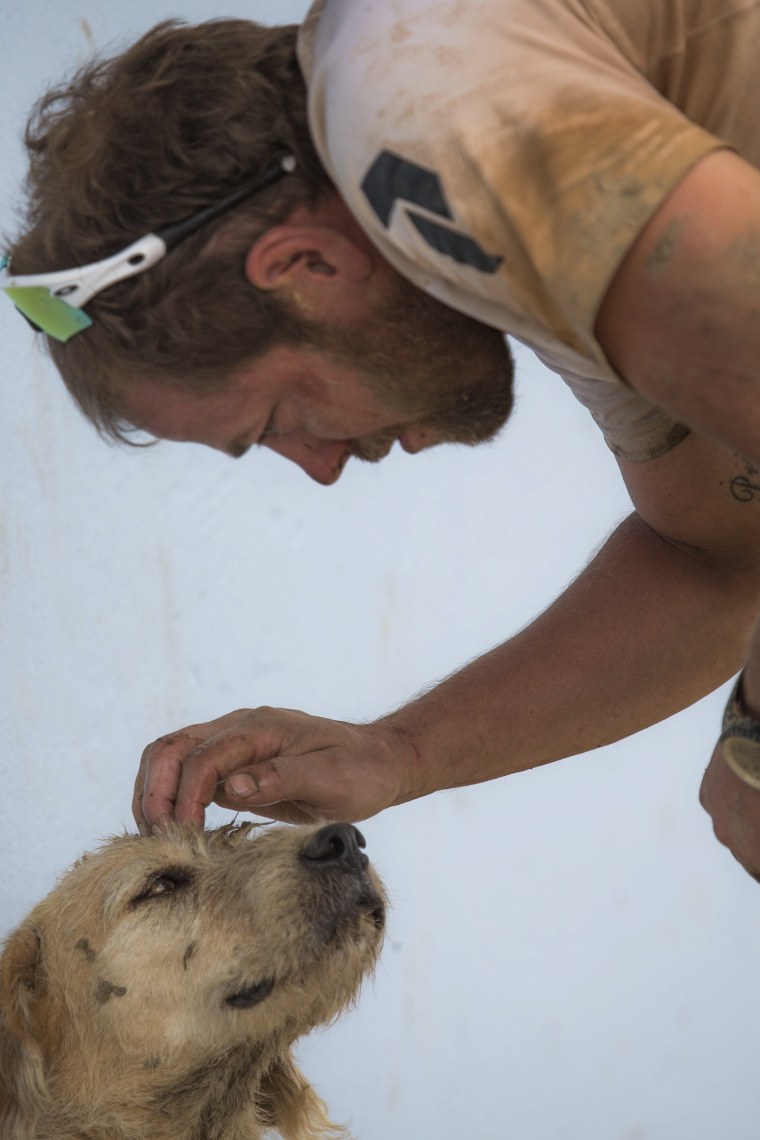 Follow TODAY digital dude Kyle Michael Miller on Twitter.