The Delta Gamma sorority at Ohio University is sick of people passing judgment before getting to know them.
In hopes of making a difference on campus, they decided to create a campaign called "Defying Stereotypes."
In early November, Junior Kaitlin Hatton, a photography major, went to the chapter's head of public relations, Elizabeth Harris, with the idea to create a photo series.
"We wanted to present our sorority in a different light than the stereotypical ones you see in movies and TV shows," Harris, 21, told TODAY.com.
RELATED: Meet the inspiring student with Down syndrome who's changing sorority life
On Nov. 17, 24 members of the sorority gathered in their house to pose while Hatton snapped away.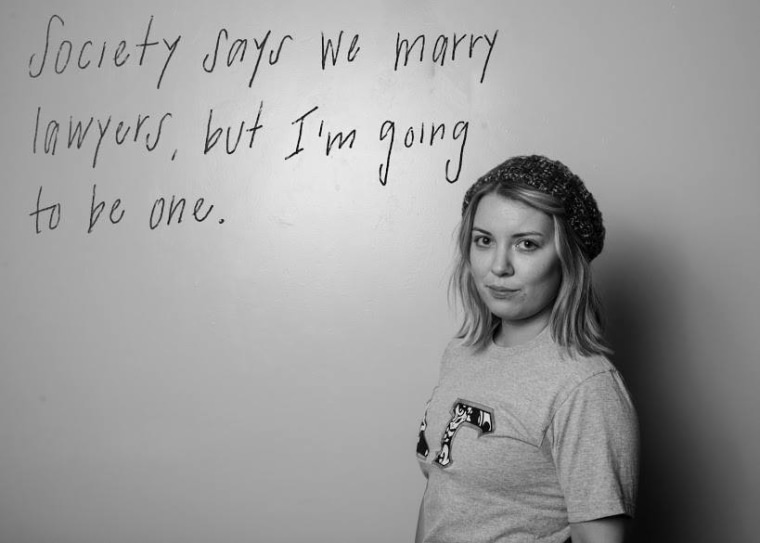 "Our chapter has so many unique individuals, who come from all different backgrounds, so this was a nice way to show that off," Harris said.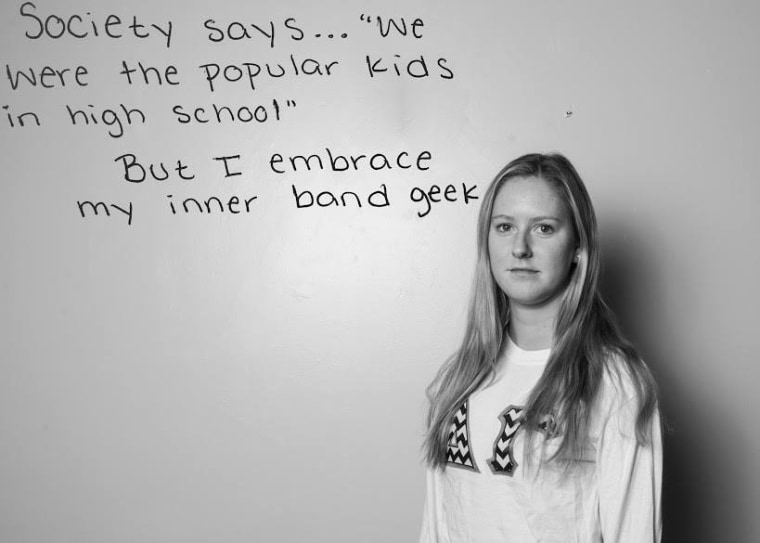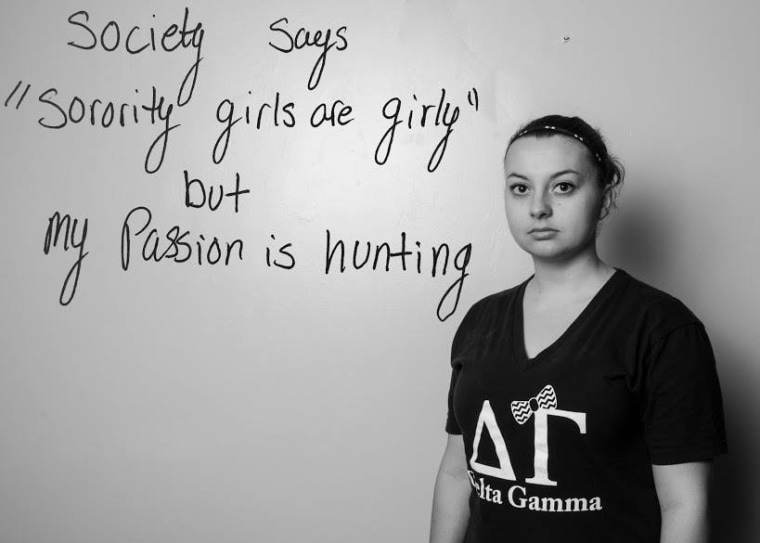 RELATED: Over-the-top sorority video 'bad for feminism'
"Some girls are into makeup and fashion, while others play sports and aren't afraid to get dirty," Harris said.
"But everyone gets along really well and that's part of the point we're trying to get across — accepting differences."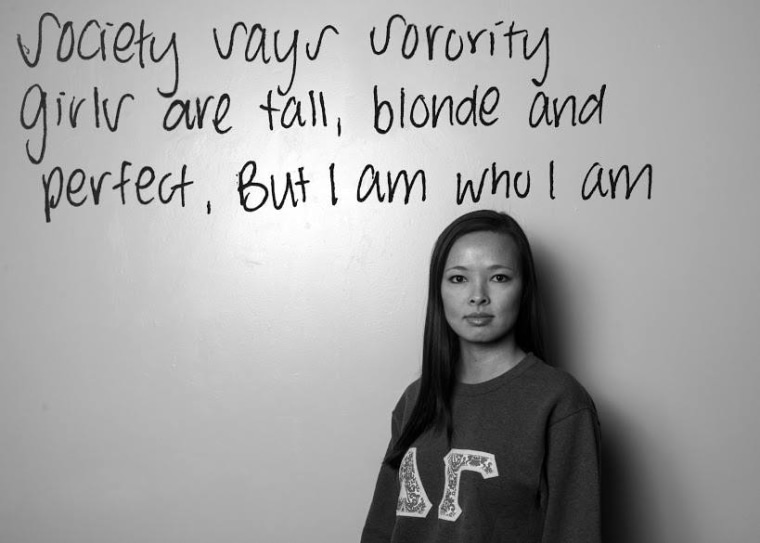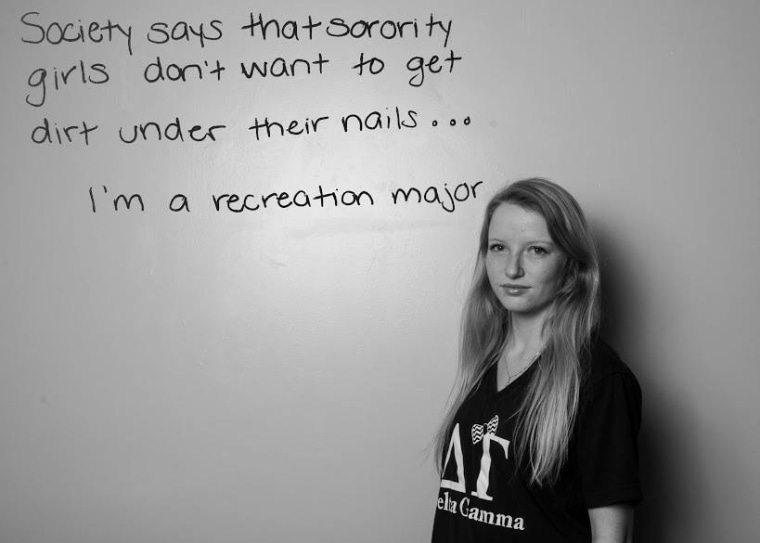 "I've always been a true believer that the friendships you make in your sorority are friendships for life," Harris said. "I couldn't imagine life without them."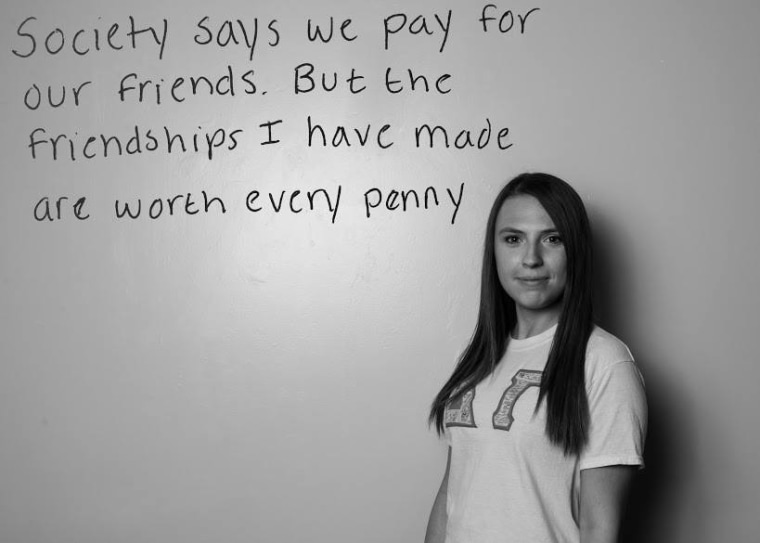 After the photos were posted on the Ohio University Delta Gamma Facebook page on Tuesday, students both in and out of Greek life were approaching the sorority sisters to congratulate them.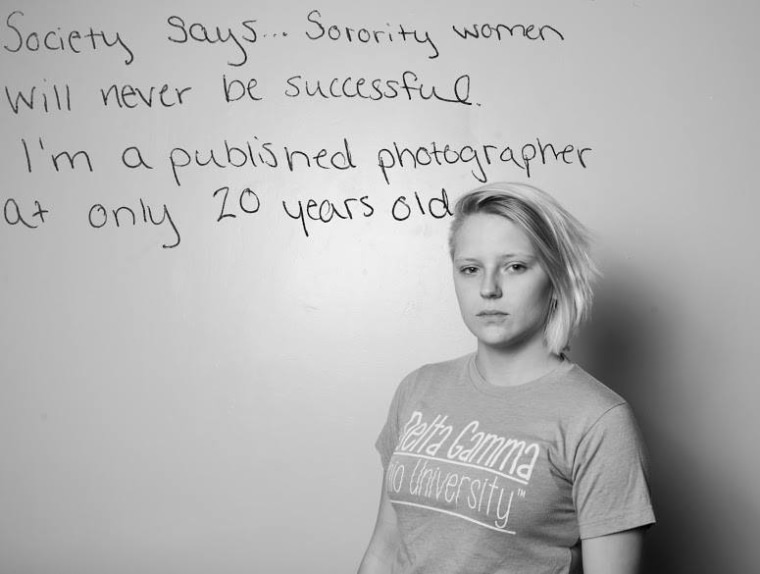 "I didn't want to rush as a freshman specifically because of those stereotypes," Hatton, 20, told TODAY.com. "I finally decided to go through with it sophomore year and got a glimpse about just how wrong I was."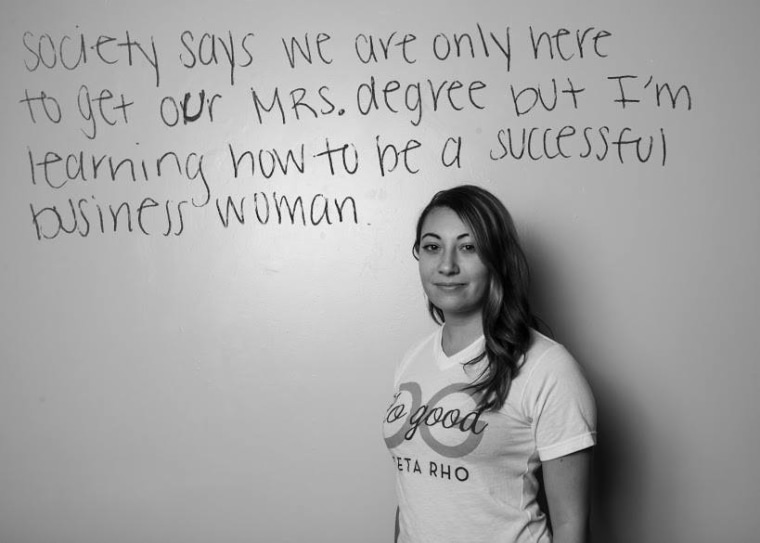 The sisters also donate their time to volunteer at assisted living facilities and animal shelters and started the Service for Sight foundation, which helps bring the gift of sight to those in need.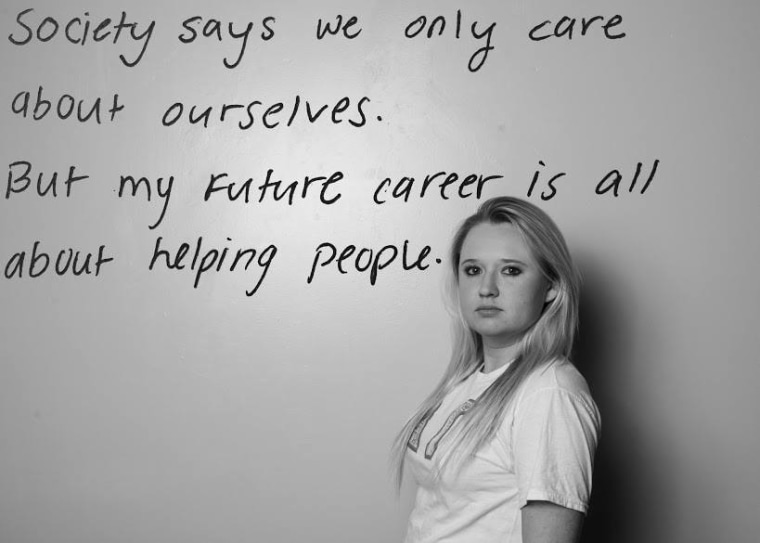 "I just wanted to inspire hope, change and acceptance for everyone — even those not in Greek life," Hatton said.
"Several people have told me our photos have changed their minds about sorority girls and others said how grateful they were that someone is breaking stereotypes."