At only 17 years old, Liam Martin has channeled the personas of dozens of Hollywood's leading ladies.
The impersonator has been getting worldwide attention thanks to his Instagram feed, where he mimics Shailene Woodley, Jennifer Lawrence, Kim Kardashian and other celebrities. On Saturday, the teenager revealed to TODAY his latest celebrity Instagram photo. 
Who is the lucky lady? Ellen DeGeneres!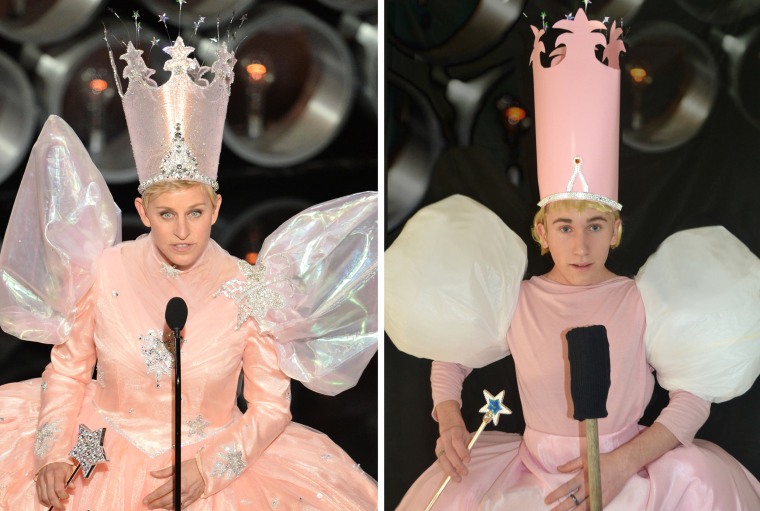 Martin channeled DeGeneres' appearance in a pink ballgown from when she hosted the Academy Awards in March of 2014. 

Martin's Instagram feed has more than 1.6 million followers waiting to see who he will take on next. He told TODAY that he recreates each picture with a little creativity, a trip to the $2 shop and some help from his mother and grandmother.  
As many of the celebrities that he mimics know all too well, Martin is learning that fame comes with its challenges. He has been on the receiving end of disturbing comments through his Instagram page.

"People said kill yourself," he told TODAY. "It got very extreme."
But Martin fought back. Not only has he continued posting the impersonations, but he also posted an anti-bullying video to YouTube last fall. 
"One negative comment shouldn't affect how you feel about yourself," he said in the video. "I think that's so uncool."
With more than a million fans behind him, it looks like it's onward and upward for this international social media star.