The longer Prince William and Duchess Kate are together, the more grounded they appear.
It's been five years since the Duke of Cambridge wed the former Kate Middleton, but memories from the past year alone could easily fill numerous scrapbooks for these college sweethearts.
Three days after their last anniversary, the couple welcomed a daughter, Princess Charlotte, who doubled the family's fun just as big brother Prince George entered his "terrible twos."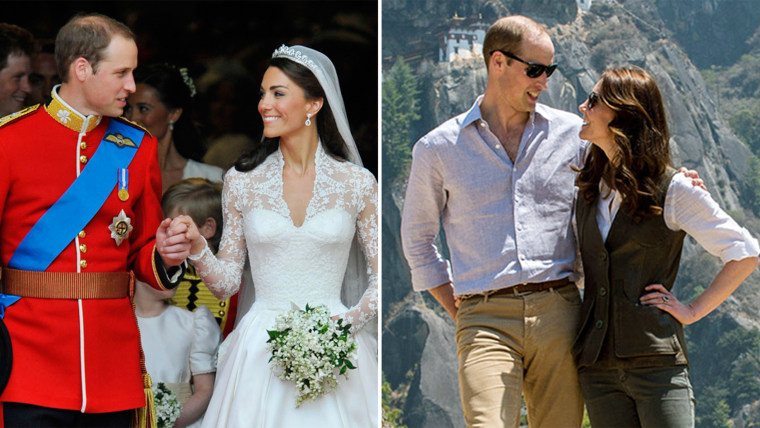 The Duke and Duchess of Cambridge are perhaps one of the best-known set of parents in the world, yet they recently returned from an adventurous week-long getaway — sans children — to India and Bhutan. The trip was a state visit on behalf of the monarchy, but it provided the public with peeks at their deep affection for one another.
In honor of this fun-loving couple's fifth anniversary Friday, here's a look back at five moments each of some of the couple's most silly, sweet and regal sides.
Silly
1. The couple practiced their archery skills in Bhutan this April. Hi there, Duchess Katniss!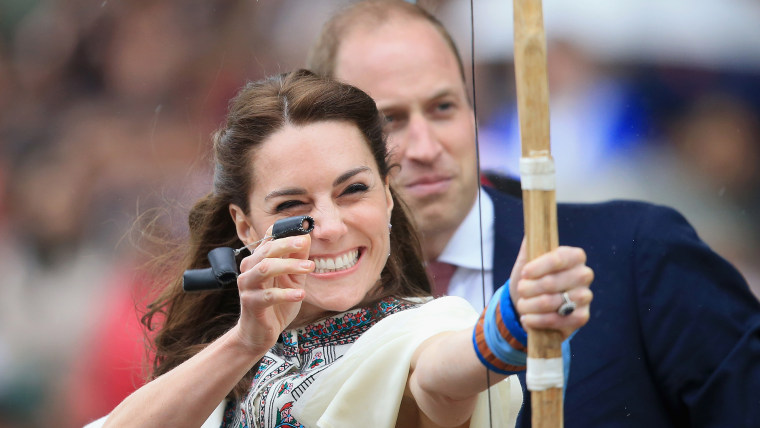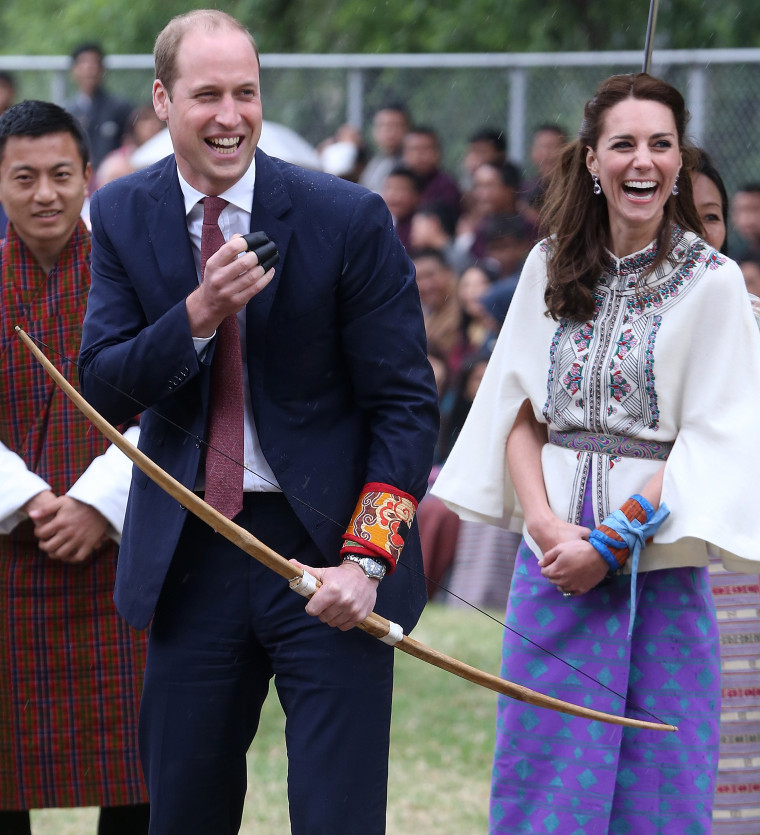 2. Wingardium leviosa! The pair practiced their sorcery at the "Harry Potter" films' set while Duchess Kate was pregnant with Prince George.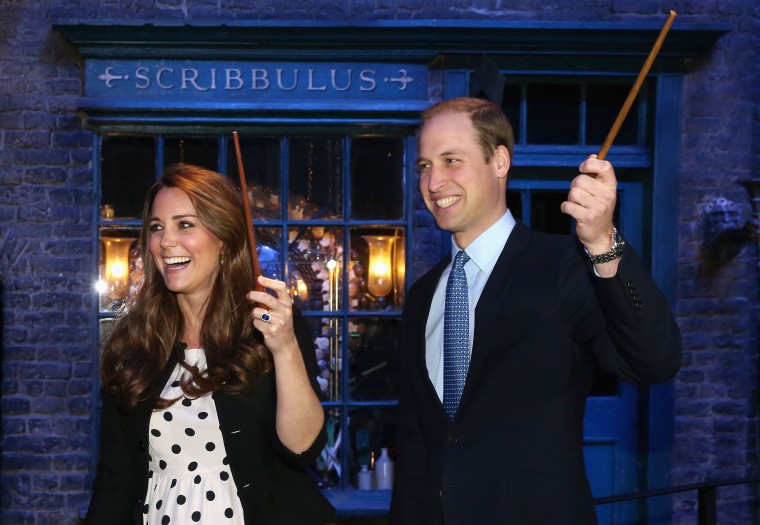 3. Snow day! The duke and duchess showed off their playful side with a lighthearted snowball fight during a holiday in the French Alps.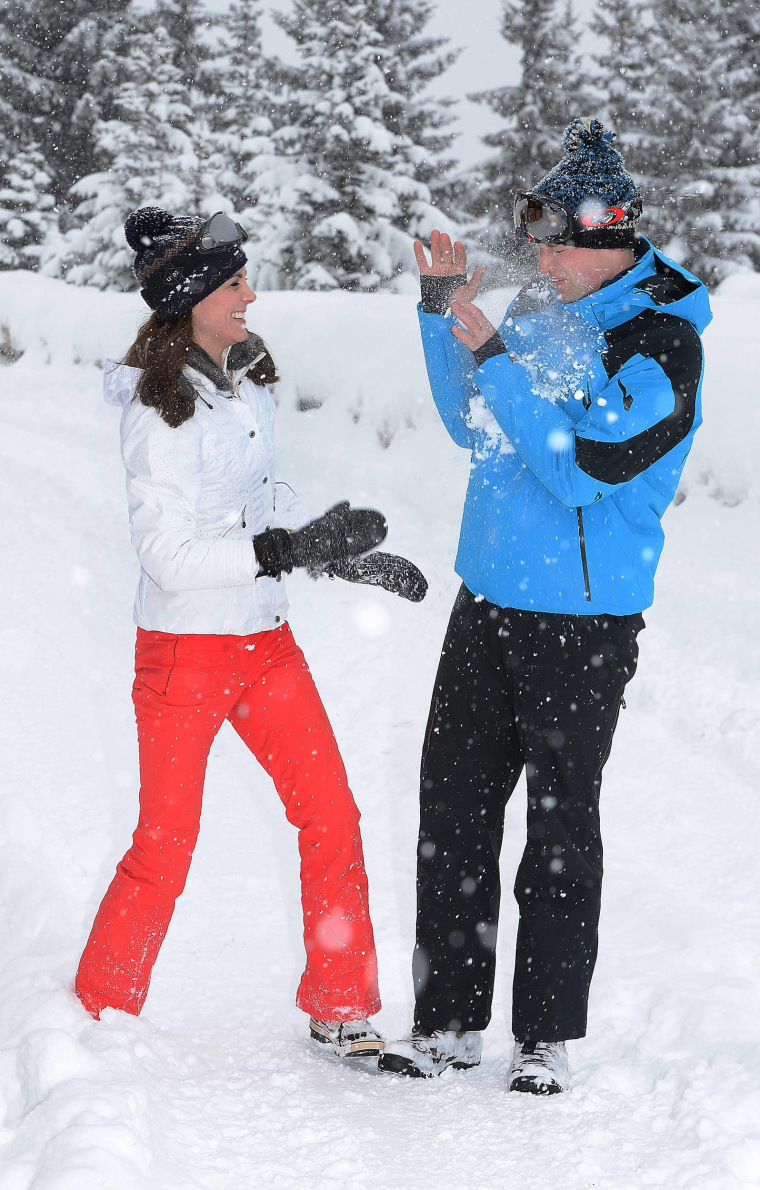 4. Duchess Kate held nothing back and smoked her husband in a pair of yacht races in 2014 in Auckland, New Zealand.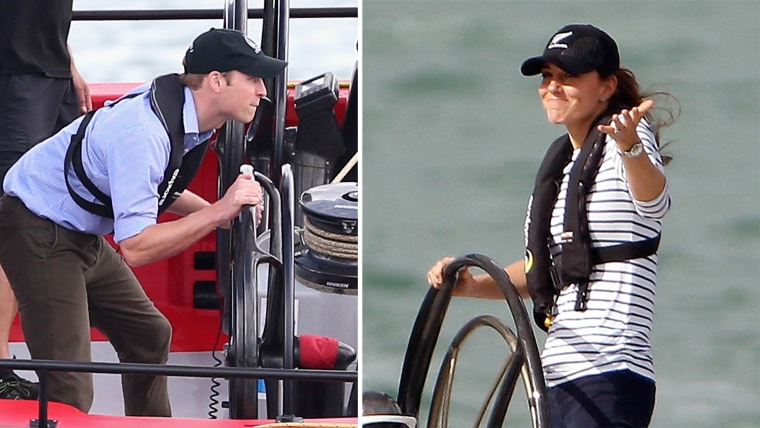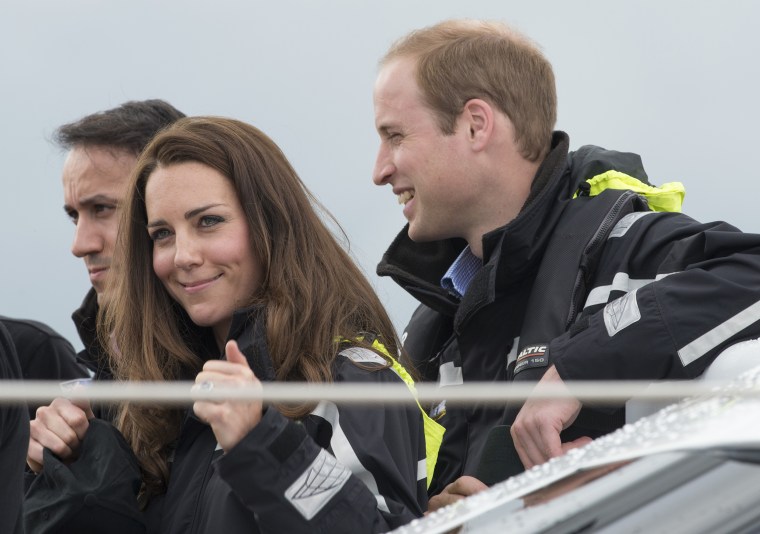 5. The royal couple showed their love for their country and each other when they routed on Team Britain during the 2012 London Olympics.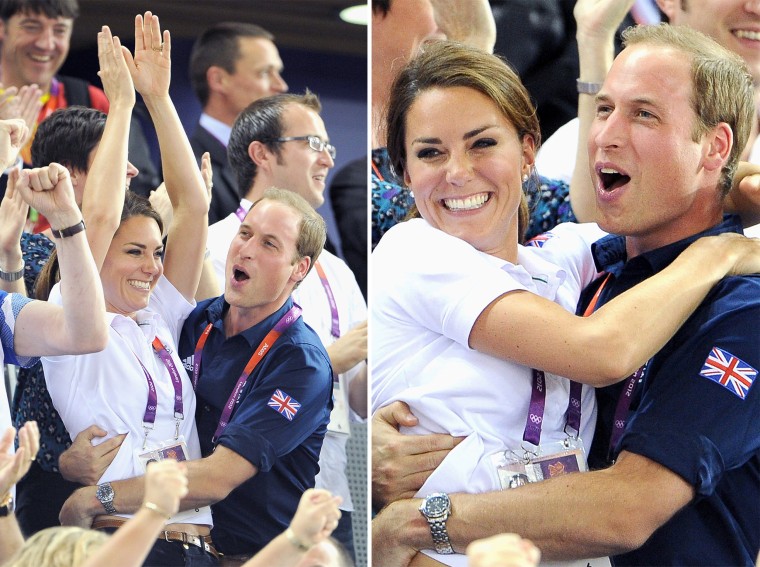 Sweet
1. Royals gone wild! The couple had an adorable moment while on safari to raise awareness for conservation efforts in India this April.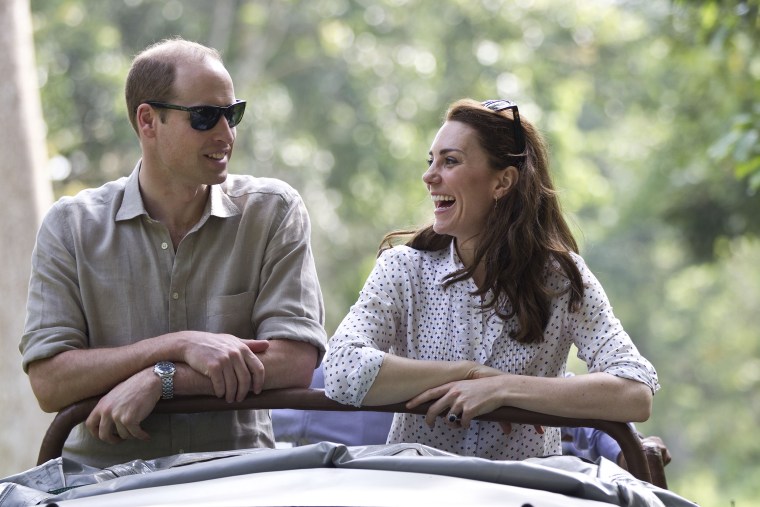 2. In Bhutan, the couple hiked for hours to reach a monastery atop a 10,000-foot cliff. Oh, and the held hands most of the way and were picture perfect in so many ways.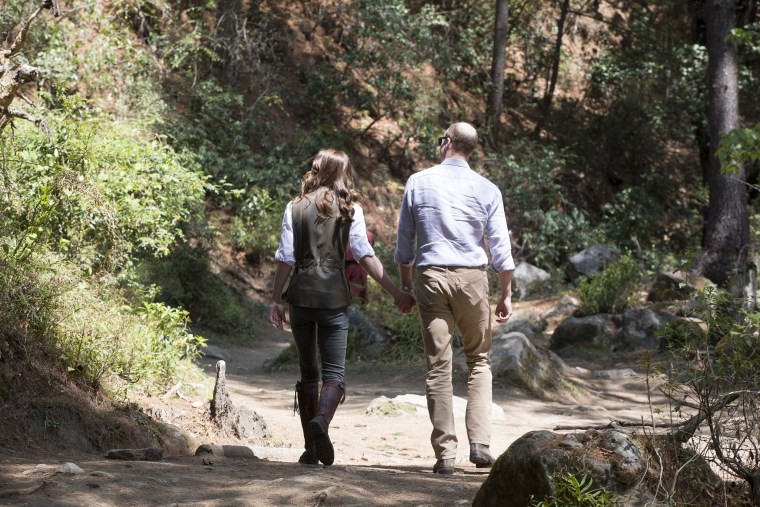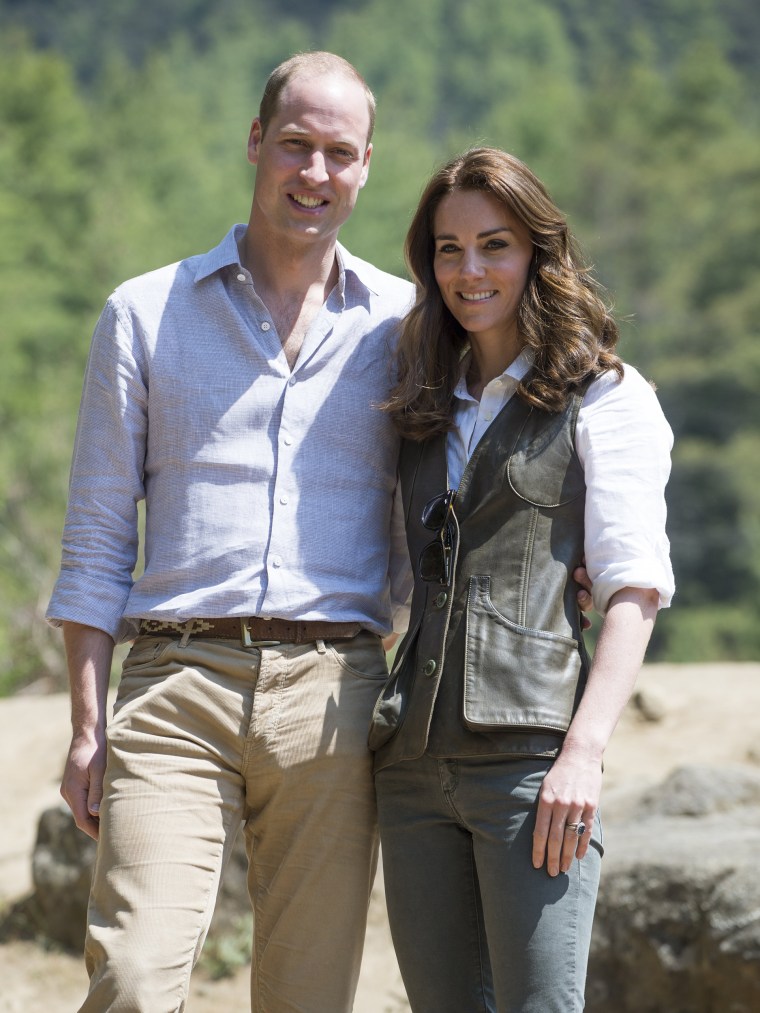 3. Shortly after their 2011 nuptials, the couple visited Canada and stopped by the Calgary Stampede.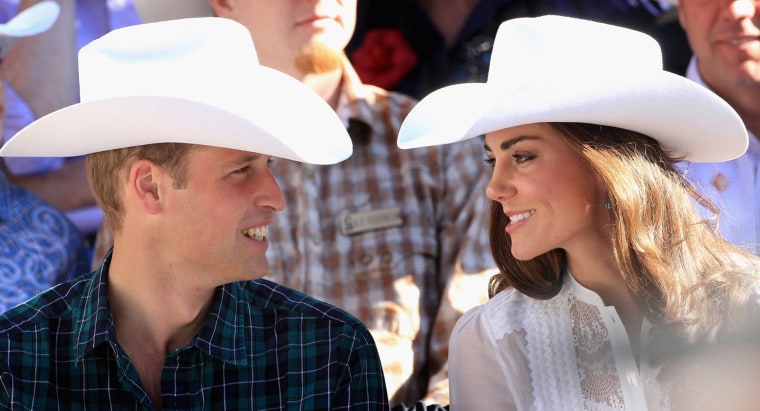 4. And baby makes four! Prince William and Duchess Kate welcomed Princess Charlotte in May, and during her christening in June posed for these family photos, taken by celebrity photographer Mario Testino.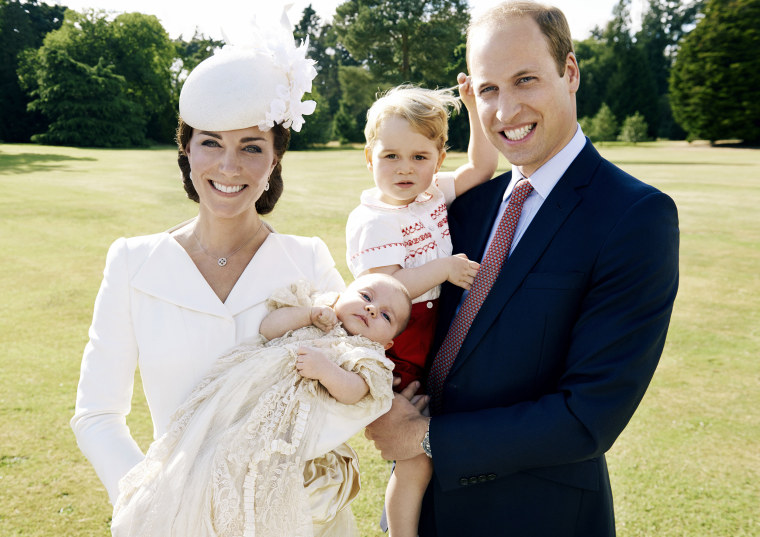 5. A royal holiday! The royal family's 2015 holiday photo featured the family of four on the grounds of Kensington Palace.
Regal
1. The couple ended their week-long visit to India and Bhutan with a visit to the Taj Mahal in India, where they posed on the same bench as Prince William's mother, Princess Diana, in 1992.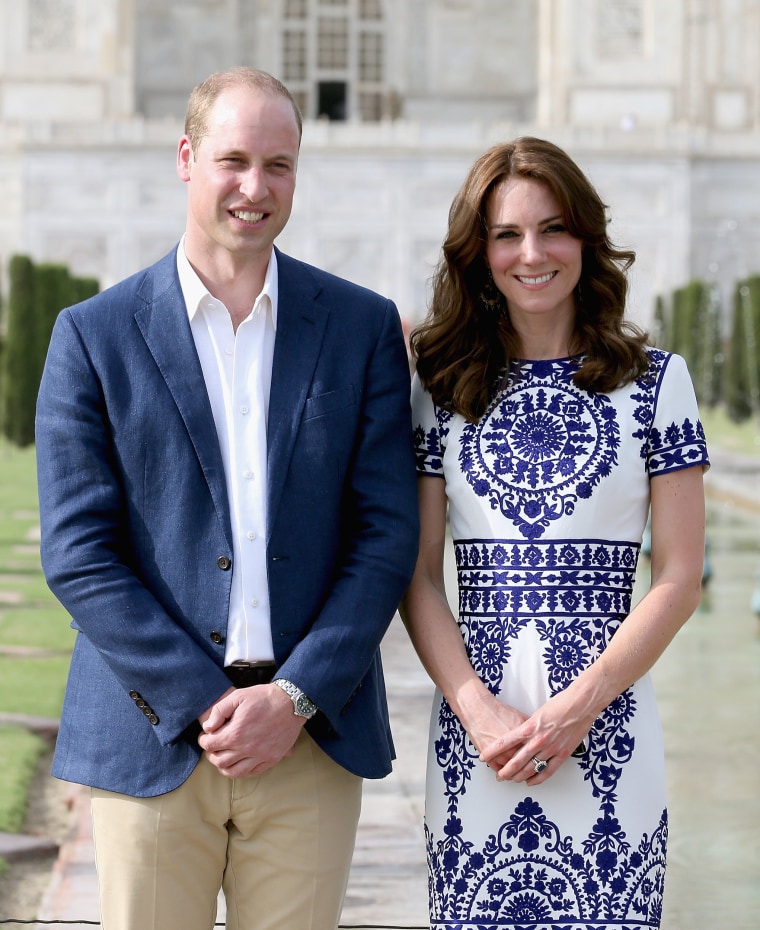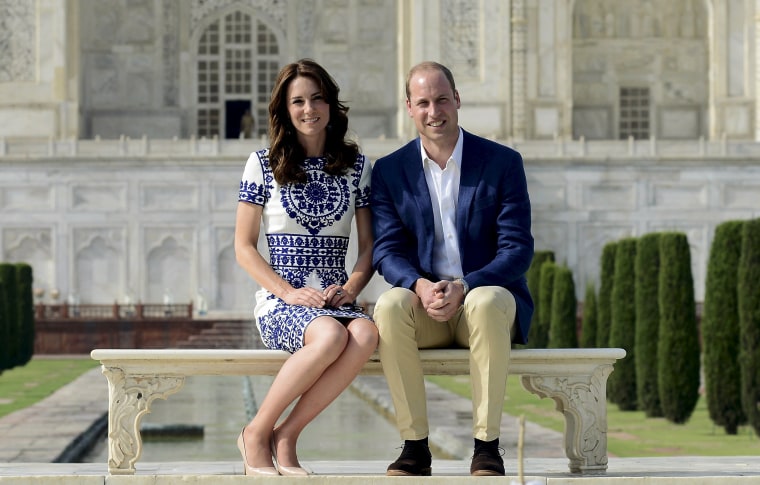 2. Duchess Kate stunned in a Jenny Packham gown during a Bollywood gala to kick off the couple's India tour in Mumbai.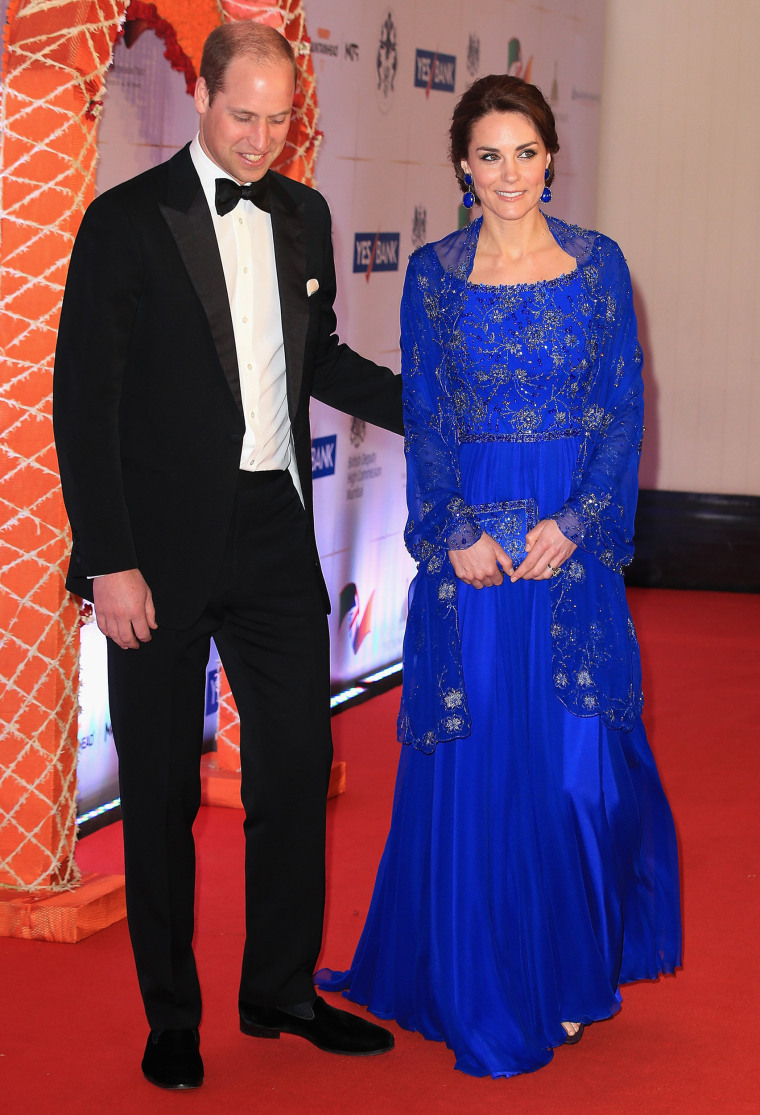 3. The royal pair helped open a solemn and stirring tribute to British lives lost during World War I at the Tower of London in 2014.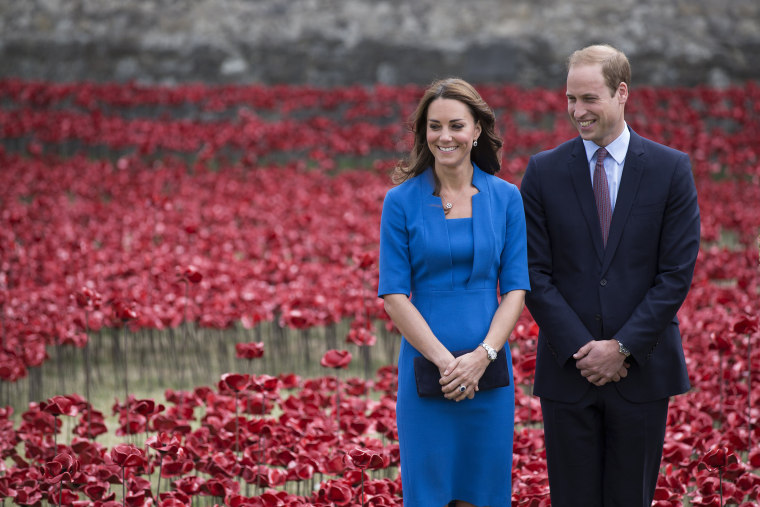 4. A regal landing! Will and Kate (and Prince George) channeled Old Hollywood glamour while landing in New Zealand in 2014.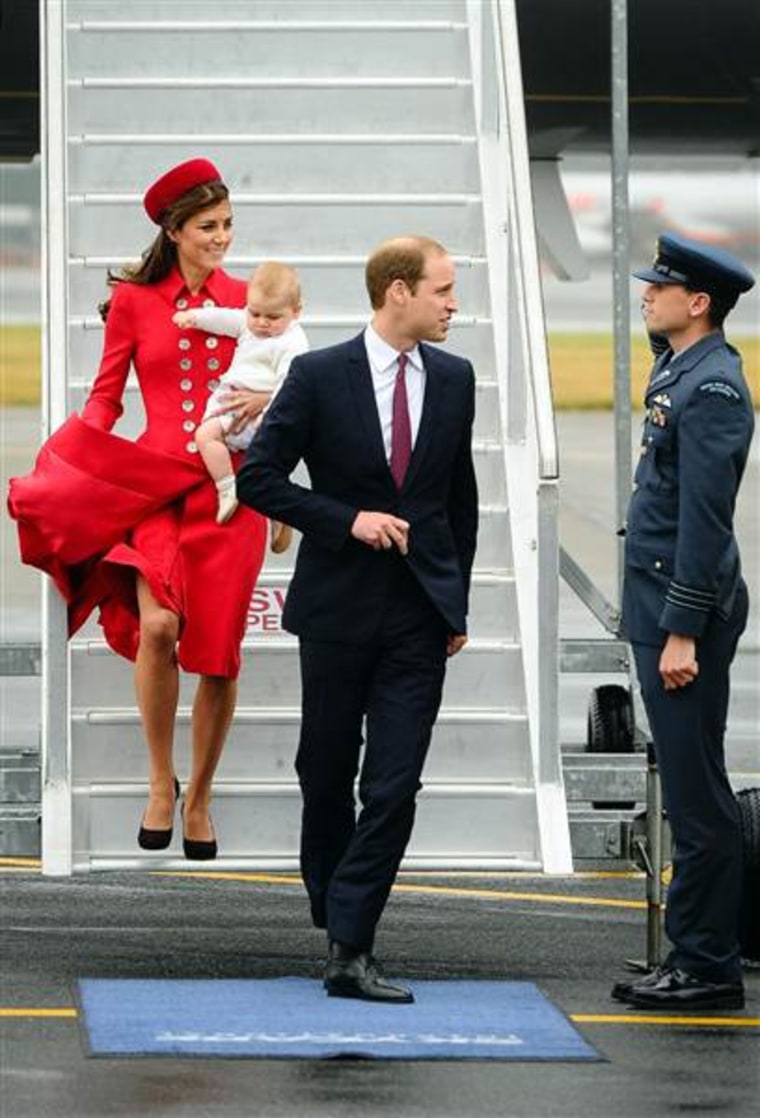 5. The couple's grand finale during a 2014 trip to New York City featured a fundraiser gala at the Metropolitan Museum of Art. Duchess Kate stunned in a reused Janny Packham gown while she was pregnant with Princess Charlotte.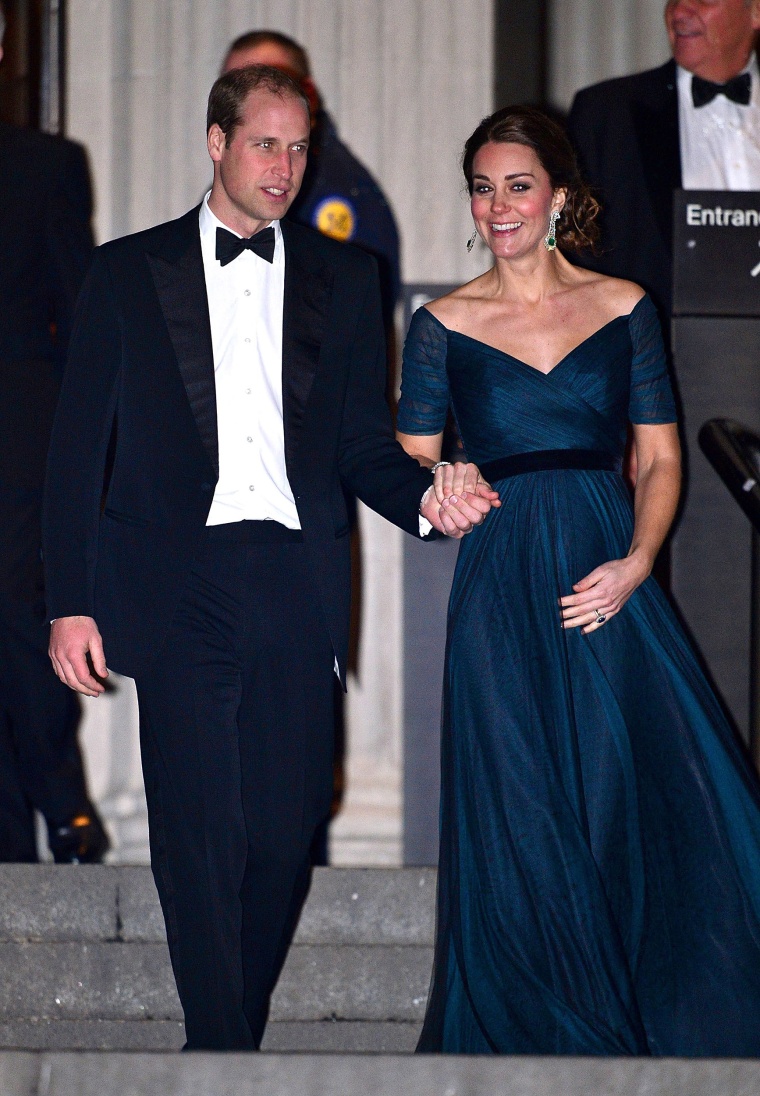 Happy anniversary to the Duke and Duchess of Cambridge!