Welcome home, Prince Harry — and happy birthday!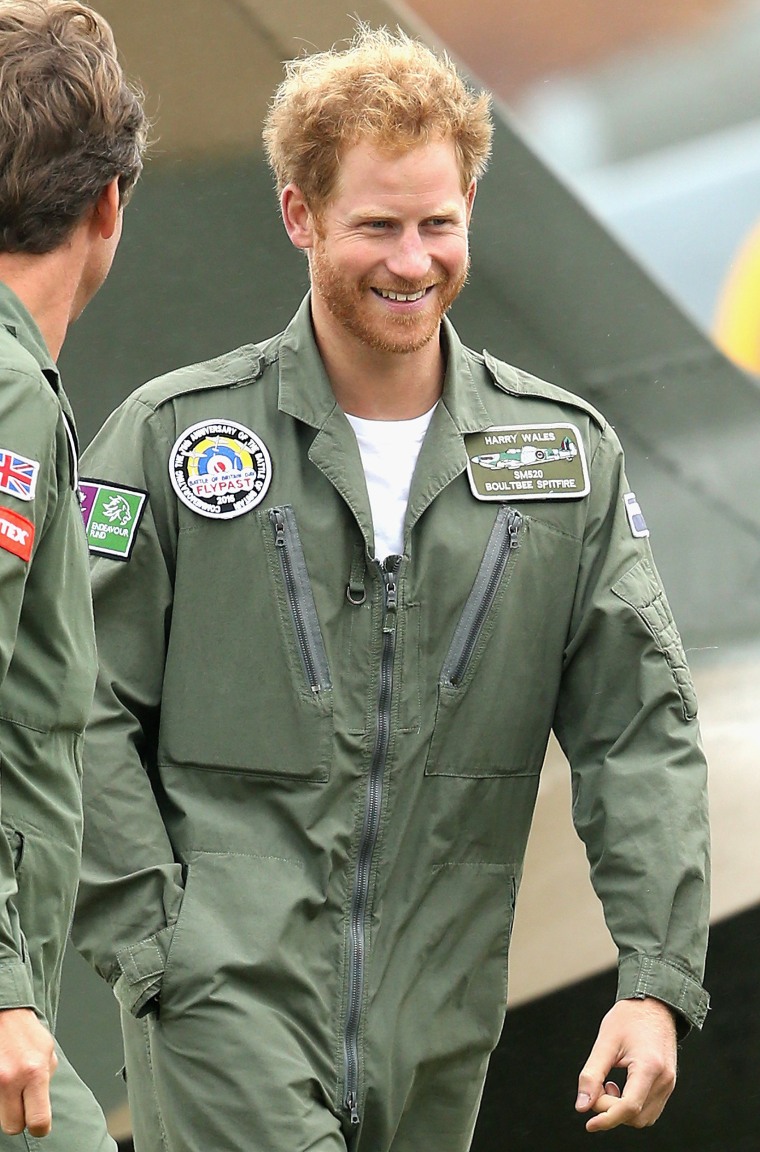 The world's favorite redheaded royal turned 31 on Tuesday. He marked the occasion by officially representing the monarchy for the first time since returning from three months in Africa working on wildlife conservation projects.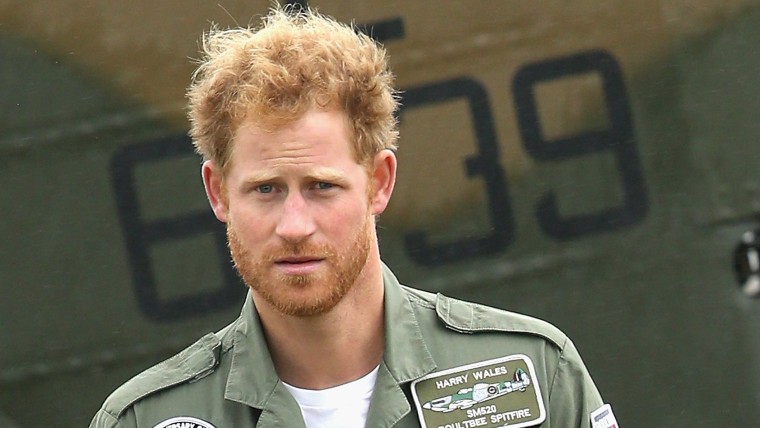 Sporting the same beard he was last seen with while abroad, Harry attended a flyby involving an estimated 40 classic Spitfire, Hurricane and Blenheims aircrafts to mark the 75th anniversary of the Battle of Britain. It was a fitting tribute for the British Army veteran who recently retired from the military. Harry stepped down in June, ending a 10-year career that included two tours of duty on the front lines of Afghanistan.
His retirement was just a small part of a remarkable year for the prince. Here's a look back:
Farewell, Captain Wales!
Toward the end of his military service, Prince Harry engaged in a month-long deployment in Australia and New Zealand. During his off time Down Under, he frequently found occasions to thank royal admirers and well-wishers for their support.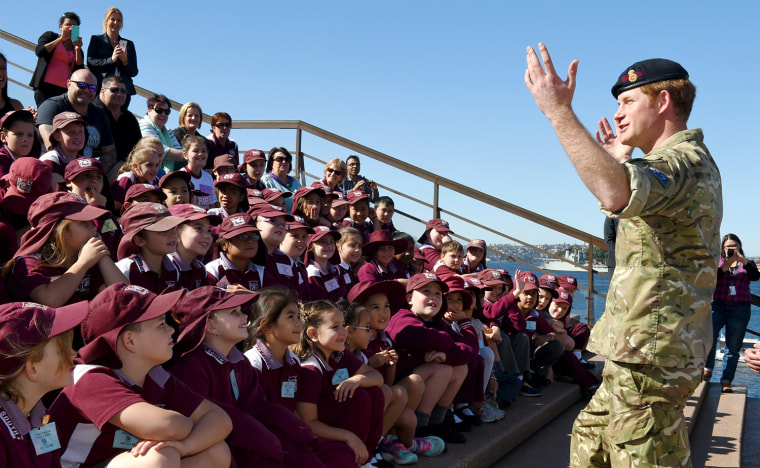 He occasionally met up with overly zealous fans, including one who tried to zoom in for a royal smooch on the lips.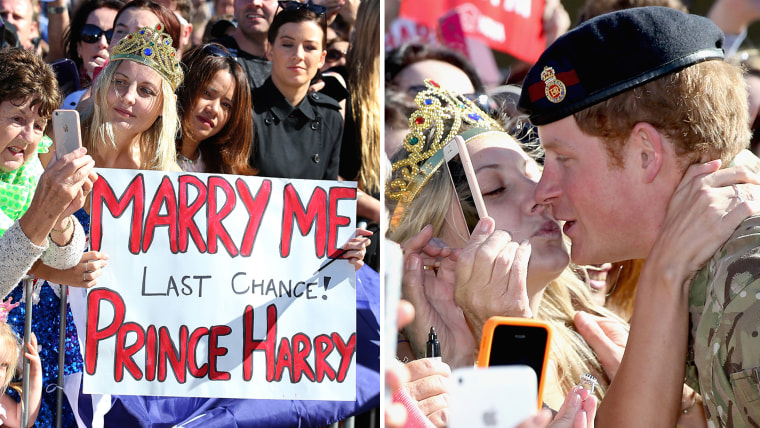 Harry also showed off some native war dance moves while visiting with Kiwi troops.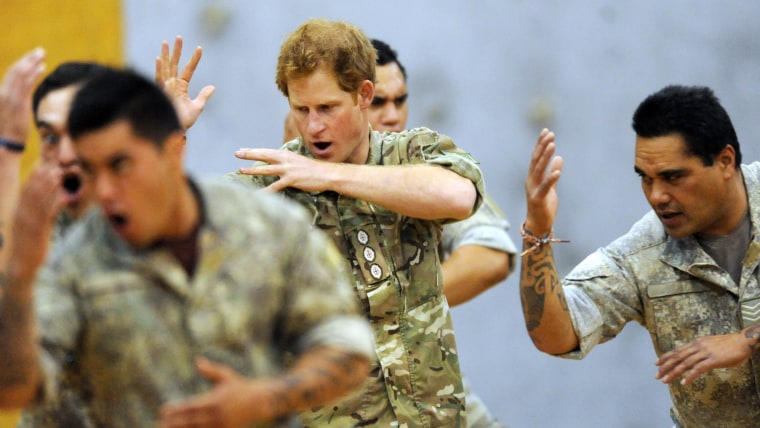 Uncle Harry
The prince became an uncle for the second time upon the birth of his niece, Princess Charlotte, whose birth he missed because of his deployment to Australia.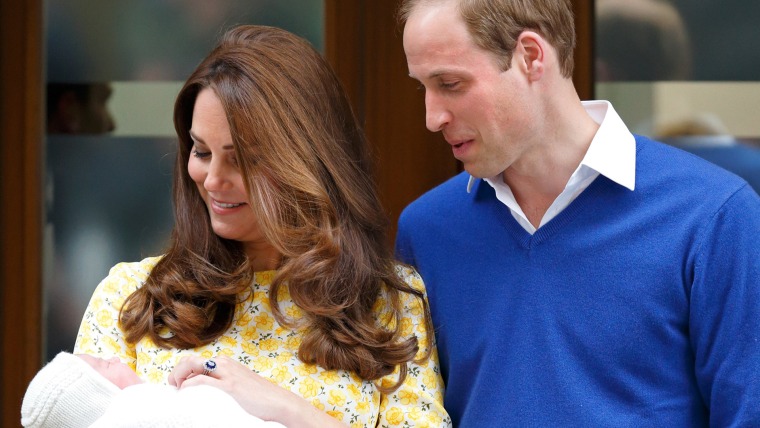 Her arrival bumped Harry further down the line of succession for the British throne. He now sits fifth, behind Charlotte, her brother, Prince George, their father and Harry's brother, Prince William, and Harry's dad, Prince Charles.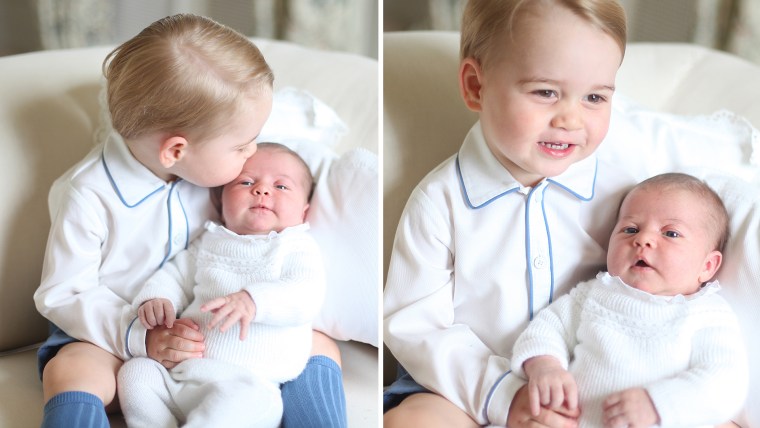 Ready to settle down?
Harry recently admitted that the recent expansion of his brother's family had made him more eager to have children of his own — as well as finding the right partner to have them with.
RELATED: Prince Harry's ready for wife 'to share the pressure,' have kids 'right now'
"It would be great to have someone else next to me to share the pressure, but you know, time will come and whatever happens, happens," he said.
Harry's ability to charm children has been captured repeatedly over the years. While in New Zealand, he got playful while visiting students on a remote island who wanted to know things such as what he calls Queen Elizabeth. ("I call her Granny.")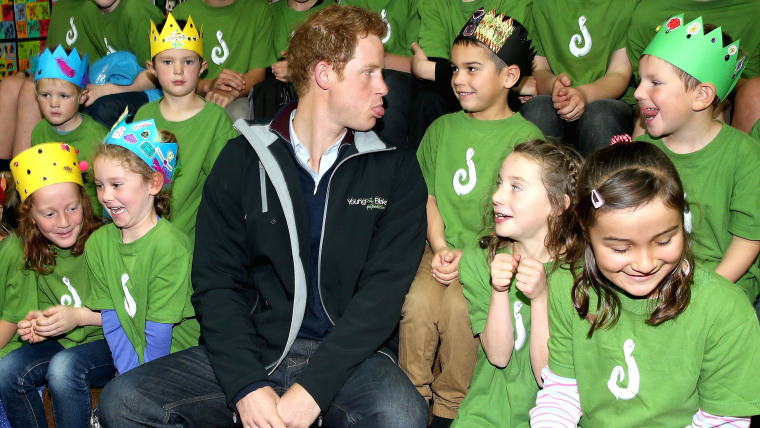 Invincible Invictus
Earlier this summer, Prince Harry announced that Orlando, Florida, had been picked to host the 2016 Invictus Games for wounded warriors. The inaugural event took place last year in London, which welcomed more than 400 competitors from 13 nations in nine sports.
Harry has been a champion for wounded vets and the success of his 2014 games led to the creation of Invictus Games Foundation, which manages the selection the hosts for future games and oversees their execution.
Wild about Africa
The prince embarked on a three-month volunteer mission in Africa to learn about natural heritage and wildlife conversation. His efforts took him to Namibia, South Africa, Tanzania and Botswana, shadowing animal doctors and conservationists along the way.
Although he missed the christening of Princess Charlotte because of his work abroad, Harry called the experience his "dream job." And he excited many of his fans when photos emerged of him sporting a beard. He continued to sport the same scruff upon his return back home to England.